Using Nature Contact to Support Children Under Stress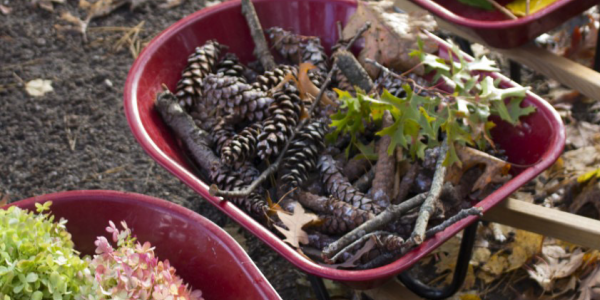 You are here
Becky L. DelVecchio, Susan Ferguson, Wesley Knapp
All children experience stress at one time or another, and there are people, strategies, and systems in place to guide them through stressful situations and emotions. As adults working in the field of early childhood education, we have the responsibility to help children develop positive ways to manage a variety of emotions, including stress. To do so, we can think both widely and creatively to tap into and share tools and resources, including in nature.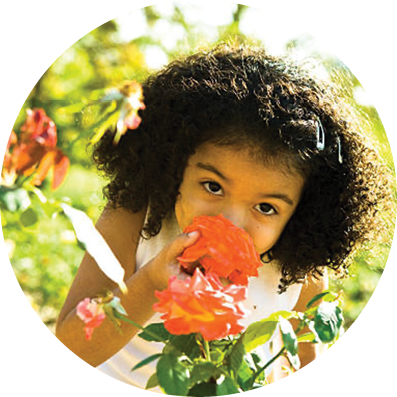 Contact with nature can help mitigate the negative effects of stress and can help boost resilience across one's lifespan. Through nature-based encounters, we can provide children with strategies to use while they are in our care and beyond. Indeed, by using readily available natural materials or environments, these techniques have the added benefit of being accessible indoors or out, at home or away, and within or outside of early learning programs.
In this article, we share several scenarios depicting children experiencing stress in two different classroom settings. After each one, we describe nature-based strategies that an early childhood educator used to offer support and encourage resilience in those children.
Stressful Situations and Nature-Based Supports

---
Three-year-old Lenny wants to play with Sandeep. He chooses a spot to play near Sandeep, looks over at him several times, and offers toys to Sandeep three times. Sandeep does not return any of Lenny's social overtures. When asked by his teacher, Mr. Ortega, if he wants to play with Lenny, Sandeep shouts no. When Lenny hears this, he becomes increasingly anxious and desperate for the attention of his classmate and begins to shout, loudly "No! No! No!"
Lenny was trying, unsuccessfully, to connect with another child. Although each of his and Sandeep's behaviors were appropriate given the situation, Lenny experienced stress. Lenny became overwhelmed with his "big" emotions and needed the support of his teacher to help him cope with them. To support Lenny, Mr. Ortega took several steps, including incorporating natural objects into the support he offered.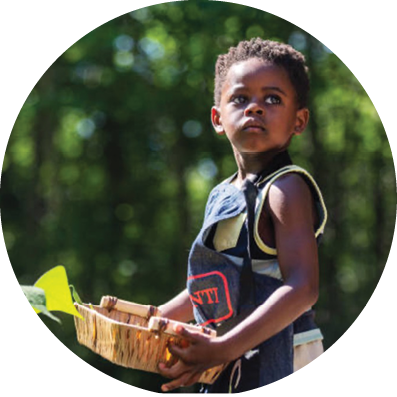 First, Mr. Ortega offered Lenny the responsibility of a "very important classroom job." That job was to feed the class pet, a fish, and to check that the water pump was still running. They also observed the aquatic plants that were anchored underneath the rocks, which grew upward and swayed with the movement of the water. Then, Lenny and Mr. Ortega used the class camera to take as many photos of the fish as Lenny liked. Later, he chose one to print.
Throughout, Mr. Ortega was careful to encourage Lenny's independence while giving him the time and space he needed to feel better. For example, Mr. Ortega verbally described Lenny's feelings and actions, so he could begin to do the same. He said "Lenny, you are upset. You were yelling when Sandeep did not want to play with you. That must have felt very hard to hear. I can help you find a way to feel better. I remember that you like the fish. Would you like to come take pictures with the camera for our art wall?" This allowed Lenny the opportunity to begin to normalize his upset feelings, to know that they are okay to have, and to understand that he could find another way to express them and start to feel better.
Ultimately, feeding, observing, and photographing the class fish helped Lenny to focus on something other than the attention he was not receiving from his classmate. It redirected his energy to another task, and it helped mitigate his feelings of disappointment or anxiety by fostering his sense of independence. Over time, and with similar supports, Lenny will be able to redirect his energy more efficiently when he is feeling stressed.
---
Four-year-old Fabiola misses her family when she is at school. She stays near her teacher, Ms. Paul; her voice shakes; and she is often close to tears. She does not play. Instead, she primarily watches the other children play and engage in activities as she clings to Ms. Paul.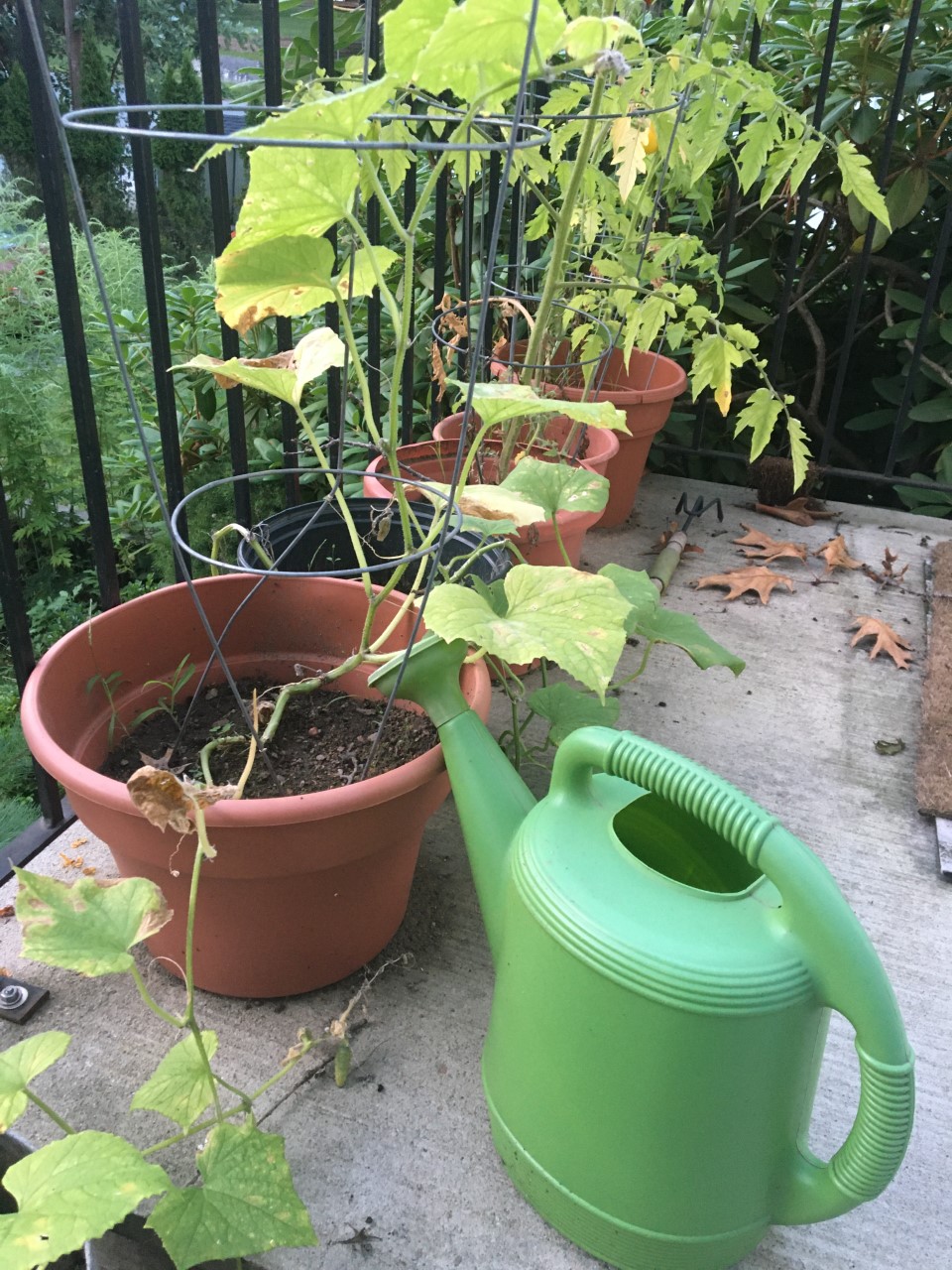 Fabiola was struggling with separating from her family and the feelings of missing them throughout the day. Ms. Paul noticed that when she became involved in a specific task, especially one with concrete objects, Fabiola demonstrated fewer anxious emotions and behaviors. Ms. Paul started to plan nature-based activities to offer Fabiola upon her arrival each morning.
For example, Ms. Paul began with a nature-based scavenger hunt for Fabiola to complete. The scavenger hunt included items that Fabiola could find on the playground or around the school building. Fabiola then presented the items to her family at pick-up time. Ms. Paul made sure to include a variety of natural objects with different characteristics: some were soft plants like lambs-ears and pussy willows; some were spiky like pinecones, burdocks, and cacti; some were aromatic like roses, mint, and lavender; and some even liked to hide in cracks like mosses and lichens. Several days after Ms. Paul implemented this technique, she noticed Fabiola making scavenger hunts for other children.
Fabiola's introduction to natural materials and her ensuing fascination with finding them helped to reduce her stress and to demonstrate resilience. She took on a leadership role in the classroom while sharing one of her passions with other children. Building these positive connections with others, through her own nature connection, aided Fabiola in feeling more in control of herself and her environment.
---
Five-year-old Maya becomes angry several times a day while attending her early learning program. For example, over the past year, if her parents do not pack her favorite face mask, she refuses to wear one altogether. This causes her to have to play in one-person spots because her school requires social distancing when children do not wear masks, which frustrates Maya further.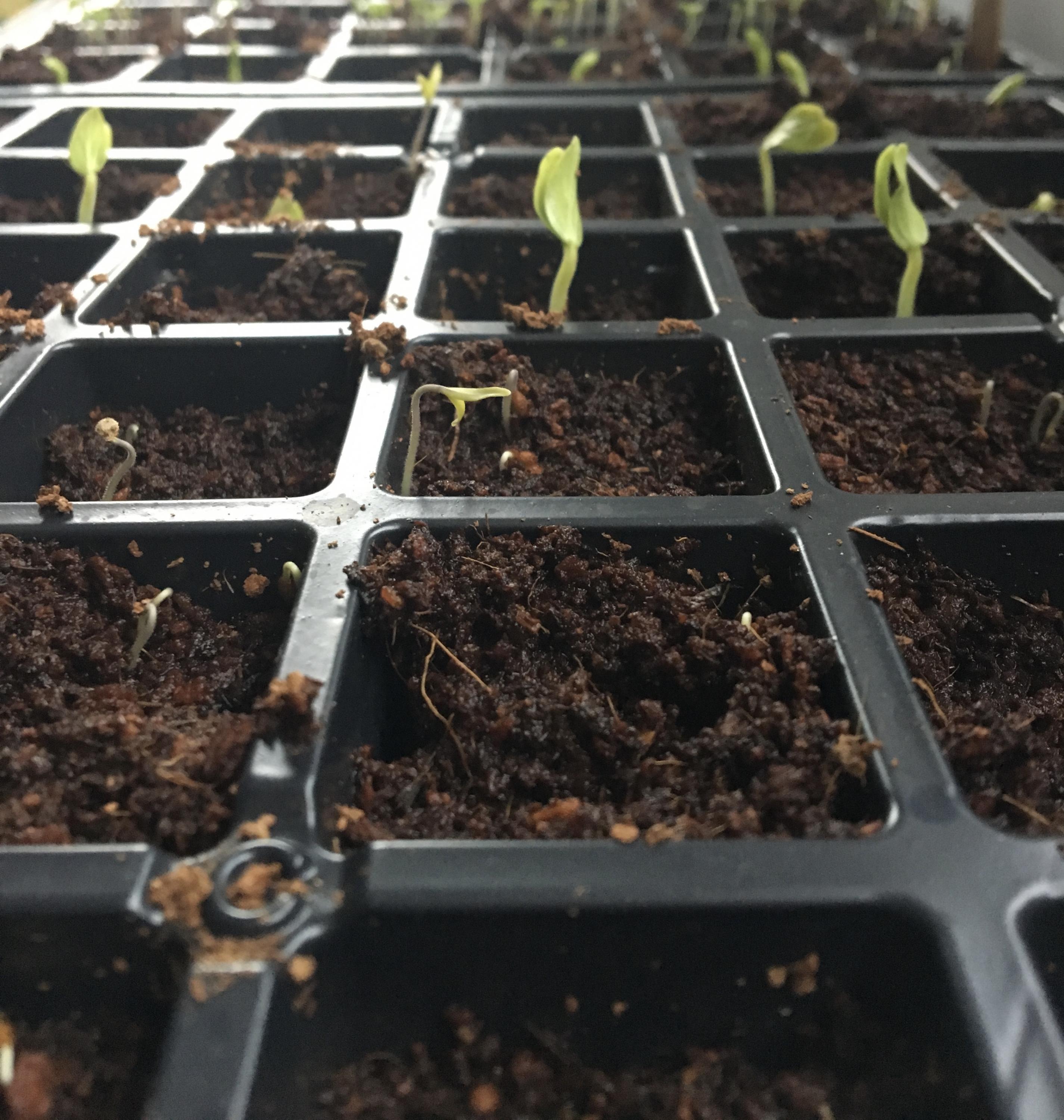 Maya's teacher, Mr. Ortega, noticed that several children needed mask breaks throughout the day. Wearing masks has been challenging for some children, and the requirement to wear them has caused stress for both children and teachers. To alleviate the isolation of the one-person play spots, Mr. Ortega created a classroom garden just outside the class door, where mask breaks were allowed. Although the area outside the school was mostly paved, the teacher brought in large pots and potting soil for children to use for gardening. Mr. Ortega planned several adult-directed planting activities that ensured the plants would grow, but Maya's favorite part of outdoor gardening was the independent garden pots. There, children planted and nurtured whatever they liked in their own pots. Just last week, Maya planted morning glories and sunflowers, which have grown quickly. Maya's frustration and anger eased because she had a task that helped her redirect her focus and feel more independent while connecting with nature, a pastime that she could access at home, at school, and in most other environments.
---
Outside on the playground, 4-year-old Rosalie struggles with body coordination during play. She slides down the large slide headfirst, bumping into other children who are near her. The other children decide to leave their play with Rosalie and play somewhere else. This is not the first time; Rosalie often crashes her scooter into the shed and fence as she rides. Other children try to play with her, but when she starts to get "too crashy," they seek other activities without her. Rosalie expresses stress and hurt feelings when they do.
Rosalie loved to climb. Although the trees around them were not conducive to safe climbing, Ms. Paul recommended that she try to "grip and hold" a tree in their playground area. In this activity, Rosalie put her arms around a large tree, like a hug. Then she (magically!) lifted her feet off the ground. The other children were impressed and wanted to try too. Rosalie found an activity that helped her feel more in control of her body, that was easily accessible, and that other children could do with her. This helped Rosalie feel more accepting of her own abilities and acknowledge the limits set for her at school.
Conclusion

NAEYC's 2020 position statement on developmentally appropriate practice states, "Early childhood educators . . . support all children's learning by recognizing each child as a unique individual with assets and strengths to contribute to the early childhood education learning environment." Teachers can use nature contact to connect each child's strengths to build their recognition and regulation of the stressful feelings they may experience in a moment and over time. These stress management strategies do not require special materials that can only be found in the classroom. Rather, they make use of natural materials that children can access in most environments. This is a critical feature of helping children develop coping strategies that can be internalized and accessed throughout their lives, no matter the environments and situations in which they find themselves.
---
Photographs: © Getty Images; courtesy of the authors.
Copyright © 2021 National Association for the Education of Young Children. See permissions and reprints online at NAEYC.org/resources/permissions.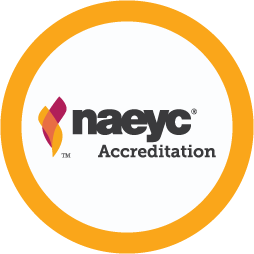 This article supports the following NAEYC Early Learning Programs standards and topics
Standard 1: Relationships
1F: Promoting Self-Regulation
Standard 2: Curriculum
2B: Social and Emotional Development
Becky L. DelVecchio
Becky L. DelVecchio, MEd, is adjunct faculty for the Early Childhood Education program at Great Bay Community College in Portsmouth, New Hampshire and Quincy College in Quincy, Massachusetts. 
Susan Ferguson
Susan Ferguson is a lead teacher at the Wellesley College Child Study Center in Wellesley, Massachusetts.
Wesley Knapp
Wesley Knapp works as the mountain ecologist and botanist for the North Carolina Natural Heritage Program in Asheville, North Carolina.