Now Read This: What About Children in Foster Care?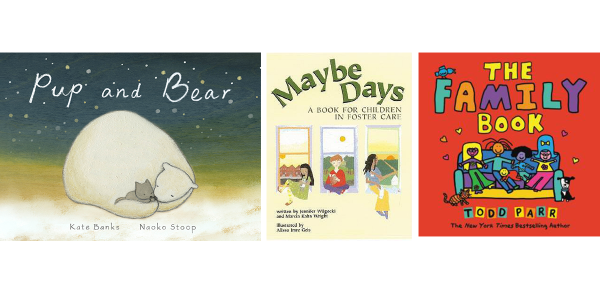 You are here
"You stay with me now because your mom's in jail." Ms. Kimmy hears this phrase and turns to discover it has come from 4-year-old Max, who is playing in the dramatic play center; she stops what she's doing and tunes in to his conversation. Max is talking to 3-year-old Jasmine, who looks confused but says, "Okay." They continue to play, cooking soup for the dolls in the play center.
The next day, Jasmine's mom calls Ms. Kimmy to say that Jasmine will not be coming to school today; Jasmine has been crying and refusing to go to school or to leave her mother's side. Her mom assumes that she is sick, but the next day is the same. Jasmine's mom calls again to ask if something happened at school. "Jasmine seems afraid to leave home all of a sudden," her mom says. Ms. Kimmy's mind flashes back to the conversation in the dramatic play center, and she shares a summary of the interaction with Jasmine's mom. Ms. Kimmy explains that Max, a child in the class, has recently been placed into foster care, and he had mentioned this during center time the other day.
Ms. Kimmy was not aware that Max being in foster care had any effect on the other children in class. What can she do to help Jasmine feel safe about coming back to school? Are other children feeling scared or confused too? How can she help them understand the situation?
Nationally, there were over 76,000 preschool-aged children in foster care in 2019, and that number appears to have increased, according to a 2020 report by the Adoption and Foster Care Analysis and Reporting System. Teachers should be prepared to support children who are in foster care as well as children who may wonder or be confused about foster care.
Reading aloud to children is one crucial way to support them. When we share books with children, we
introduce them to new concepts
encourage them to use their imaginations
help them understand the world around them
support them making connections between the story and real-life situations (and hopefully making connections to one another)
By reading books that explain about and honor diverse family situations, children may better understand and feel more at ease with those differences. For example, by incorporating texts that include the concept of foster care in a developmentally appropriate way, I (Ms. Kimmy) could provide clarity for Jasmine about her own situation and encourage the class's understanding of Max's situation. Books on foster care and adoption would ideally be part of an overall curriculum that promotes positive social identities for young children, including rich and diverse texts and activities that connect to the varied contexts in which children grow.
One important note is that each family's story related to foster care and adoption is unique, and there is not one book that can capture how this might have happened for a particular family. The books featured here provide a sampling of books and activities that can be utilized in introducing foster care and adoption into the early childhood classroom.
---
The Family Book

by Todd Parr. 2006. New York: Little, Brown Books for Young Readers.
When reading this book aloud, children will see a picture of a mother bird feeding her two baby birds and will hear their teacher read, "Some families have one parent instead of two." On another page, there is a picture of three ducks and one penguin with the text, "Some families adopt children." This book helps children to see several examples of diverse families using a variety of animals and colorful illustrations.
Try this! After reading the story, ask children to think of something that their family likes to do together. Then ask them to draw a picture of their family doing that activity. Hang the portraits and discuss them; how are they similar, and how are they different?
Children, with the help of a family member, can also share a photo or story of an important person in their lives. With the children, create a collage of all the pictures and stories. When completed, combine all pictures into a book for the classroom library.
---
Pup and Bear

by Kate Banks. Illus. by Naoko Stoop. 2017. New York: Schwartz & Wade Books.
" ' You are not my mother,' said the wolf pup. 'I am not your mother,' said the polar bear, 'but I can cuddle you and keep you safe.' "
This story tells how a polar bear takes care of a lost wolf pup and they become a family. The polar bear keeps the wolf pup safe and warm and teaches him how to catch fish. When the pup is big enough to go out on his own, he leaves and begins to lead his own wolf pack. One day, the wolf comes across a lost baby polar bear cub and takes him in, just as his polar bear mother did so long ago.
Try this! Referencing characters and events from the book, lead a discussion with children about the important people in their lives who take good care of them. Guiding questions could include
"Who is someone who has come to visit or tried to cheer you up when you're not feeling well?"
"Has anyone you know offered you a blanket or cup of hot cocoa when it was cold?"
"Do you remember a time when an important person in your life played a game with you?"
---
Maybe Days: A Book for Children in Foster Care

by Jennifer Wilgocki and Marcia Kahn Wright. Illus. by Alissa Imre Geis. 2002. Washington, DC: American Psychological Association.
Maybe Days explains that children in foster care have many feelings and questions—"Will I stay with my foster parents?" "Will I have more visits with my parents?" "Will I live with my brothers and sisters again?"—and that the answer to these questions is often maybe.
Intended for children ages 4 to 10, the book explains in children's terms the responsibilities of everyone involved in foster care, including parents, social workers, lawyers, and judges. In the back of the book, there is a note to foster parents and other adults on how to use the text to start a conversation with children, as well as reactions they may have and ways to help them cope.
Try this! This book can be a great resource to suggest to families and will help you (as the teacher) better understand the foster care process. Families can read this book to their children to help them feel more comfortable and to better understand a classmate's situation. Teachers can use this book to learn more about the foster care process and what the children in their care are experiencing. A teacher might have this book available when a child, like Jasmine, has questions or concerns about foster care or adoption. They can also share this book one-on-one with a child who is going through (or has gone through) foster care or adoption.
---
Copyright © 2021 by the National Association for the Education of Young Children. See permissions and reprints online at NAEYC.org/resources/permissions.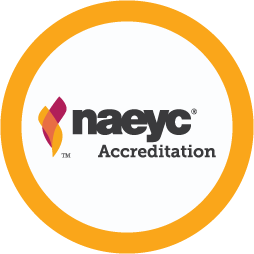 This article supports the following NAEYC Early Learning Programs standards and topics
Standard 1: Relationships
1F: Promoting Self-Regulation
Standard 2: Curriculum
2L: Social Studies
Michelle Kimmy
Michelle Kimmy is an assistant professor of early childhood education at Edinboro University in Edinboro, Pennsylvania.