Now Read This! Hervé Tullet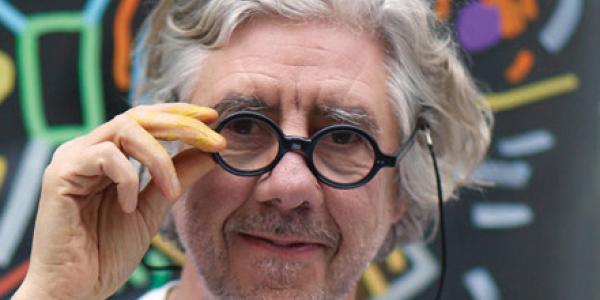 You are here
Hervé Tullet is an innovative children's book author known in France as "the prince of preschool books." He takes the concept of reading to a new level, inviting young minds to think imaginatively and independently and to connect what they read to creative making.
His interactive books and games—for both children and adults— inspire creativity in the classroom and offer opportunities for learning through play. They highlight the importance of developing a shared experience adults and children can participate in together. Tullet's books trigger "big energy" and ideas by connecting to children's energy and enthusiasm. These books are fantastic for an author-and-illustrator study with preschoolers because they link to the many ways children learn—through storybook listening, creative exploration, hands-on imaginative play, and movement.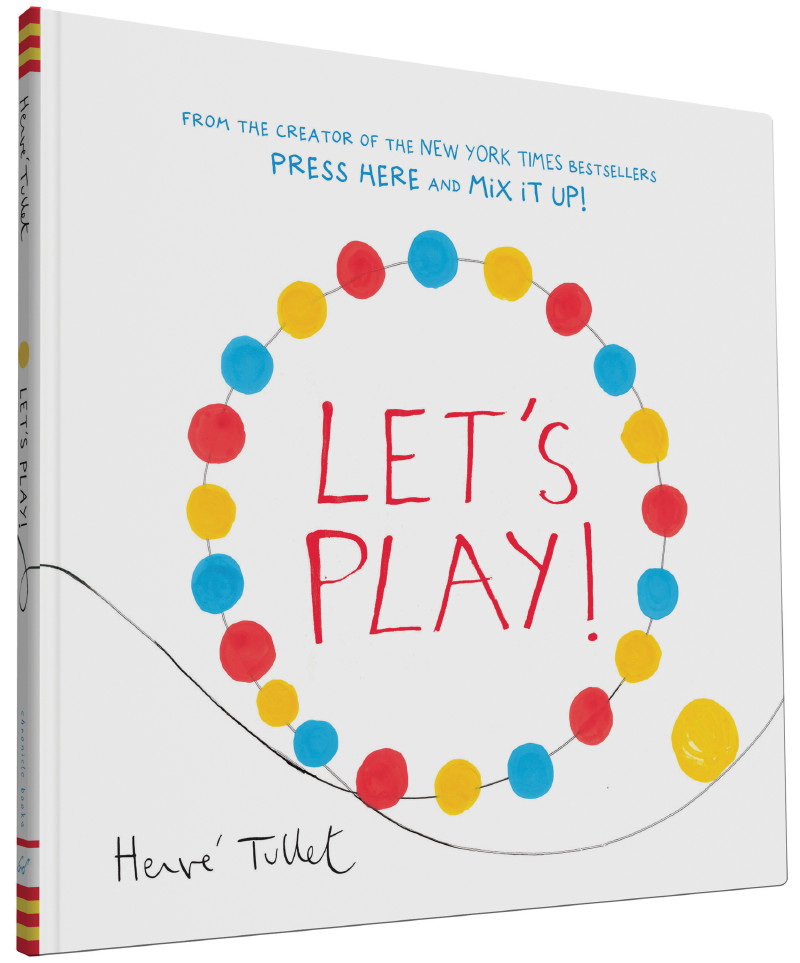 Let's Play 2016. Chronicle Books.

It seems like only a yellow dot, but what a dot it is! Readers won't be able to resist this adventurous dot's invitation to play along with it. Join in the dot's spectacular ride via color, motion, shape, and imagination, and prepare to leap headlong into a completely new dimension—emotion. Connecting not only to the mind but also to the heart, this dot expresses an extraordinary sense of humor, fear, joy, and more as it pushes, lurches, wiggles, and slides its way through—and even off—the pages.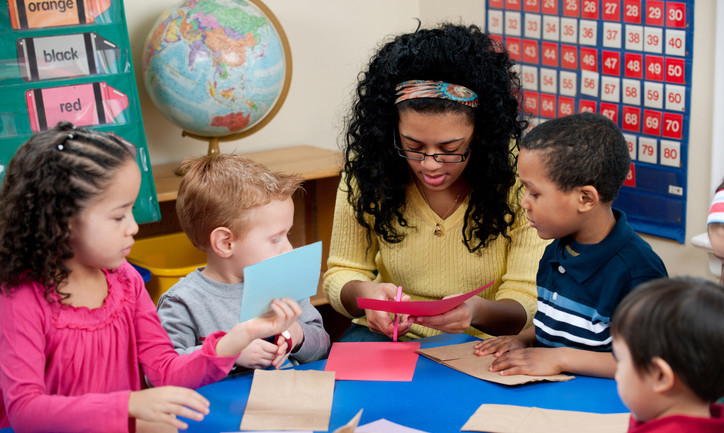 Try this:

Have a Let's Play scavenger hunt. Cut out multiple dots like the ones in the book (blue, yellow, and red) and hide them around the room (on a chair, under a table, on the wall). Be sure to make enough dots so each child can find some. Have the children search for the dots until they find every color.
From Chronicle Books' Let's Play activity kit, available—free!— at www.chroniclebooks.com/landing-pages/pdfs/lets_play_ activity_kit.pdf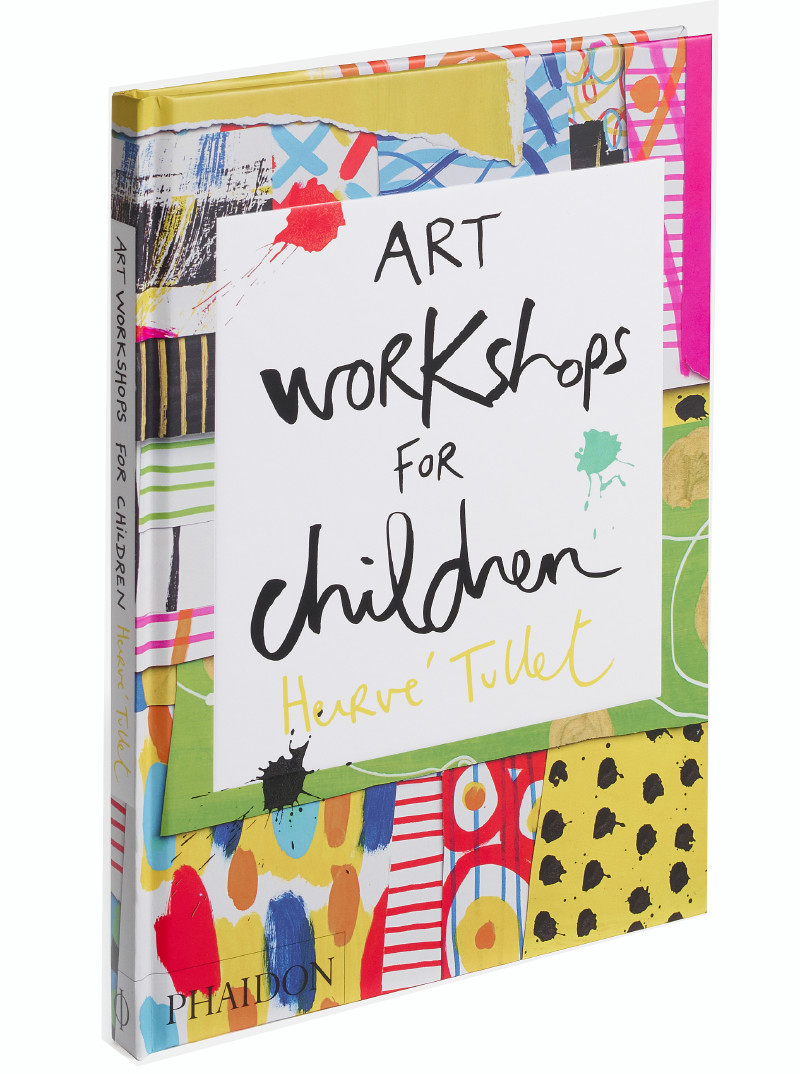 Art Workshops for Children 2015. Phaidon Press.

This guide to 11 children's art workshops is designed to spark children's imaginations, champion group bonding, and give visually unexpected results. For the artist within us all—no artistic ability required. Each workshop includes a list of materials, a step-by-step guide to facilitation, practical tips, illustrated examples, and photos of workshops in progress.
For teachers, librarians, and others who interact with children, this guide offers playful workshops that foster imagination, freedom, and movement.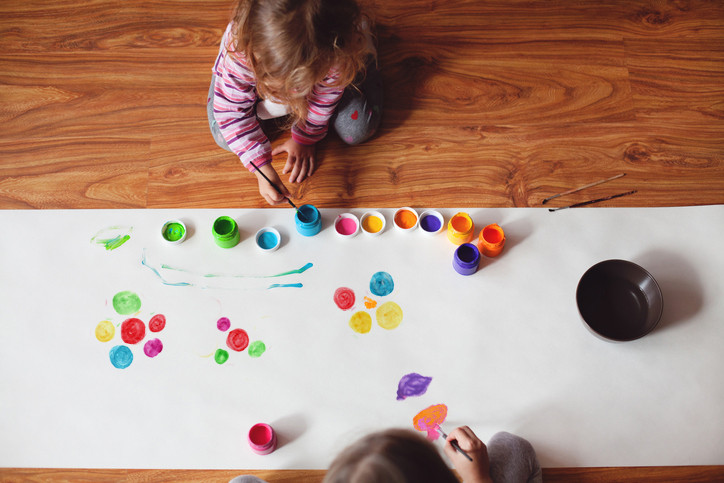 Try this:

The first workshop in the book—and one of the earliest that Tullet developed—is "A Field of Flowers." Invite a group to create a mural of a field of flowers, starting with one dot and then adding more dots and circles. The participants move along the length of the mural as it grows. Rather than watch children become restless in their seats, engage them in moving and playing while making art.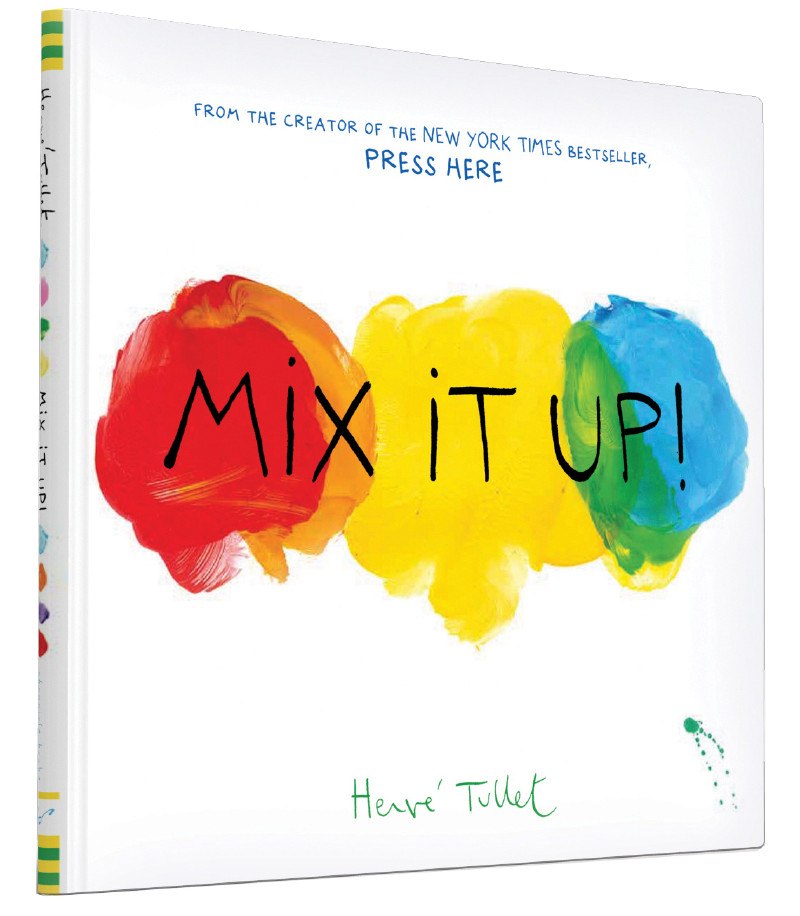 Mix It Up 2014. Chronicle Books.

A dazzling adventure of whimsy and wonder, follow the artist's simple instructions and watch as colors appear, mix, splatter, and vanish in a world powered only by the reader's imagination. Readers go on an extraordinary interactive journey—all within the book's pages. Mix It Up prompts plenty of giggles, in addition to a profound understanding of colors.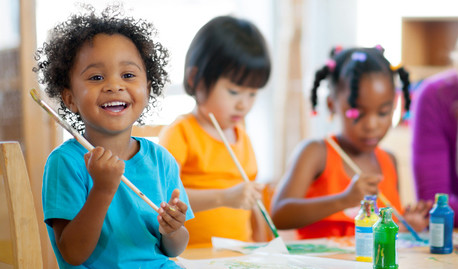 Try this:

Have a dress-up party! Encourage children to dress in their favorite mix of colors.
Invite children to mix paint colors to create a mural inspired by the book.
From Chronicle Books' Mix It Up activity kit, available— free!—at http://www.chroniclebooks.com/landing-pages/pdfs/mixitup_activitykit.pdf.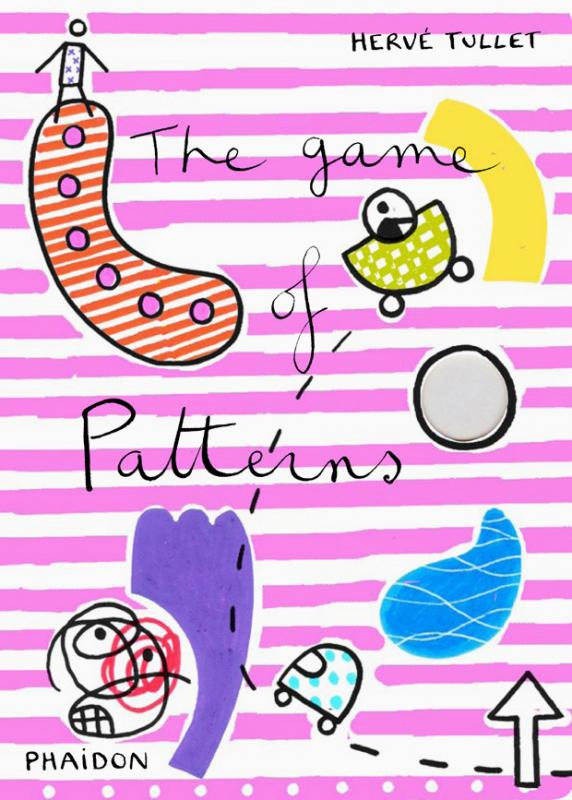 The Game of Patterns 2011. Phaidon Press.

A bright, interactive game of "spot the difference." Study the lines, shapes, and colors of the patterns in this board book; they may look the same at first glance, but they're not! Look closely—how many differences can you spot? Perfect for busy minds and small fingers. This is part of Phaidon's Let's Play Games! series of board books for young children.
Try this:

Have children work in pairs to find differences between the two pages.
Encourage children to make their own patterns of repeating shapes.
---
For more inspiration from Hervé Tullet, visit www.herve-tullet.com/.
To find Hervé Tullet books published by Chronicle, including adult-friendly activity kits that extend the books and Common Core-aligned teacher guides, search www.chroniclebooks.com.
To see all Hervé Tullet books published by Phaidon go to
www.phaidon.com/store/childrens-books/herve-tullet/.
---
Photos courtesy of Phaidon Press; Book covers courtesy of the publishers