Preschool Play Plans: Playdough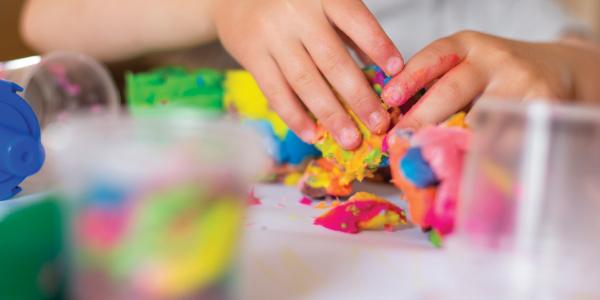 You are here
Blakely Bundy ​Diane E. Levin members of TRUCE
This is the fourth article in Preschool Play Plans, a TYC series. The plans get children moving, interacting, and laughing—without electronics. These are ideas for open-ended indoor and outdoor activities that use inexpensive or free materials—bubbles, mud, chalk, playdough, and cardboard boxes. The activities are appropriate for preschoolers of all abilities. Share the plans with families—they're enjoyable for all ages!
Playdough is easy to mold and a snap to clean up. It's made with ingredients found in most kitchens. When the children in your classroom help you make a new batch, it is a great way to introduce some math while measuring the ingredients and to practice fine motor skills while kneading the dough.
No-Fail Playdough Recipes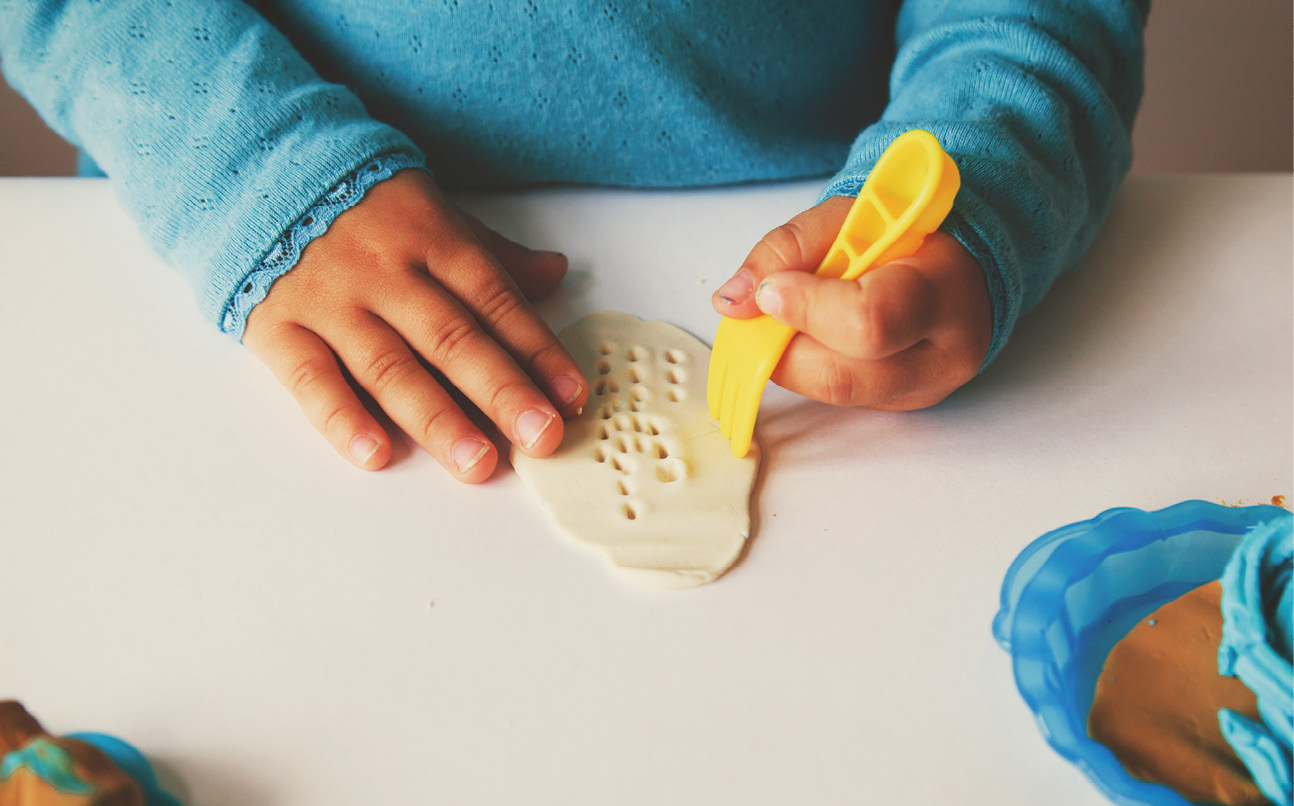 Cooked playdough

Put 2 cups of water into a cooking pot.
Add 1/4 cup oil and a few drops of food coloring (baker's food coloring makes for more intense colors) and heat at medium temperature until hot but not boiling (about 3–5 minutes).
Stir in 2 cups flour, 1 cup salt, and 2 tablespoons cream of tartar.
Cook and stir over medium heat until the playdough pulls away from the sides of the pot.
Allow playdough to cool, then knead it for about 10 minutes (children can help with this). Add flour if the playdough is too gooey.
Store playdough in a covered container or plastic bag. Consider making two batches in different colors.

No-cook playdough

Mix together 2 cups of flour, 2 cups of boiling water or hot tap water, 2 tablespoons of cream of tartar, 1 cup of salt, 2 tablespoons of oil, and a few drops of food coloring.
When cool, knead until smooth and easy to shape.
As children play together with playdough, they learn skills like cooperation, turn taking, and problem solving. They also improve hand–eye coordination, small muscle coordination, strength, and much more.
Watch children while they play. You'll figure out what they're working on and what interests them—that will help you know what to say, do, and ask about to extend their learning. Add to the play by talking about what's going on: "Tell me about the snake you are making." "The playdough feels smooth and squishy." Ask open-ended questions: "How can we make our playdough balls bigger?," "How can we make them smaller?," "What can we create with our playdough?"
Add some props from around the classroom to support children's learning through playdough play. This simple material stretches young imaginations and strengthens the small muscles in their fingers—the same muscles children use to hold a pencil and draw or write.
Playdough Projects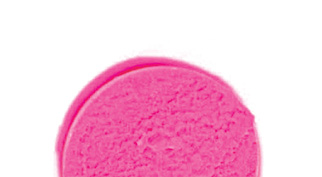 Make prints in playdough using hands, elbows, feet, leaves, lace, flowers, or whatever else you have.
Roll playdough into snakes, balls, snails, and other fun shapes.
Create designs by poking different objects into playdough, such as combs, pipe cleaners, straws, buttons, seashells, and pebbles.
Spell names in playdough by imprinting it with alphabet letters or small alphabet cookie cutters.
Make playdough porcupines or other prickly creatures using short thin twigs, toothpicks, or straws cut in halves or thirds.
Mold a birthday cake and add real birthday candles (without the flames, of course).
Shape playdough into letters and numbers.
Cut playdough into pieces using children's scissors. This is a great way for young children to practice using scissors.

Playdough Companions

Combine simple toys and household items with playdough for even more fun!
Wooden mallet
Garlic press
Plastic knives
Small trays
Plastic lids
Rolling pins
Plastic cups
Plastic animals and people
Cookie cutters
Buttons and beads
Popsicle sticks
Wooden dowels
Pipe cleaners
Plates, pots, and pans from children's kitchen sets
Children's scissors
---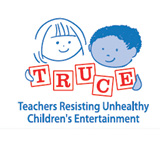 This information has been adapted from Family Play Plans by TRUCE (Teachers Resisting Unhealthy Children's Entertainment). A variety of materials are available on the TRUCE website (www.truceteachers.org) that will help parents and teachers counteract the negative impact of media and marketing on children and promote positive play activities.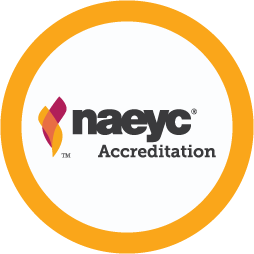 This article supports the following NAEYC Early Learning Program Accreditation standards and topic areas
STANDARDS 2: CURRICULUM; 9: PHYSICAL ENVIRONMENT
2C:
Physical Development
9A:
Indoor and Outdoor Equipment, Materials, and Furnishings

Photographs: © Getty Images
Blakely Bundy
Blakely Bundy, MEd, is codirector of Defending the Early Years, executive director emeritus of The Alliance for Childhood, on the North Shore of Chicago, and a TRUCE member.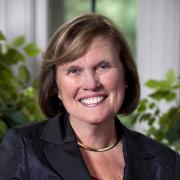 ​Diane E. Levin
Diane E. Levin, PhD, is professor of early childhood education at Wheelock College, in Boston, and cofounder of TRUCE and Defending the Early Years.