Message from the TYC Editorial Team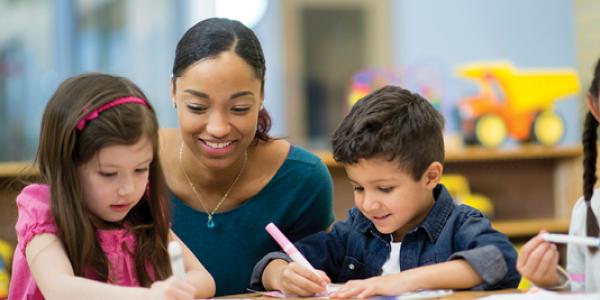 You are here
Being a leader is rewarding and challenging. Leaders are called on to guide, support, and inspire. Whether you lead a classroom of preschoolers or an entire program, each of you contributes to the high-quality experiences offered to children, families, and colleagues.
This issue of Teaching Young Children is for you as a leader. You'll find ideas and examples related to mentoring and supporting a team, communicating effectively, supporting staff through change, creating good policies, and evaluating teachers and programs to promote growth. Also included is advice for current and future leaders, particularly preschool educators moving from a classroom to an administrative role.
As you think about your current role and responsibilities—and where the future may take you—we hope you find insights and inspiration in this issue.
Reflection Questions for This Issue

Have you ever thought about becoming an early childhood leader? What appeals to you about this role? What concerns or hesitations do you have?
As you read about the different elements of leadership and management, which element is most pressing to you and your program at this time?
This issue includes an article about Lesson Study. How might you engage in Lesson Study in your setting? Who could be helpful partners in this approach? What is an initial step you could take to begin?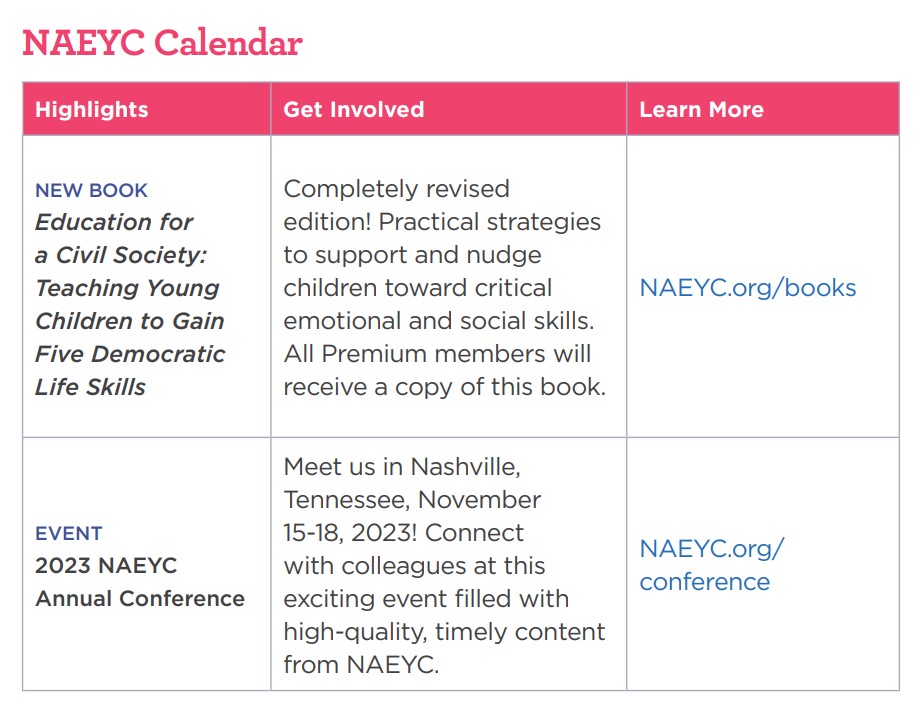 We encourage you to share your voice with us! Submit an article (NAEYC.org/resources/pubs/tyc/writing), nominate yourself or a colleague to be a Feature Teacher (NAEYC.org/resources/pubs/tyc/cover-teacher-nomination-form), or provide feedback to us about TYC ([email protected]).