Parallel Voices Commentary—VOP Articles in the 2018 Compilation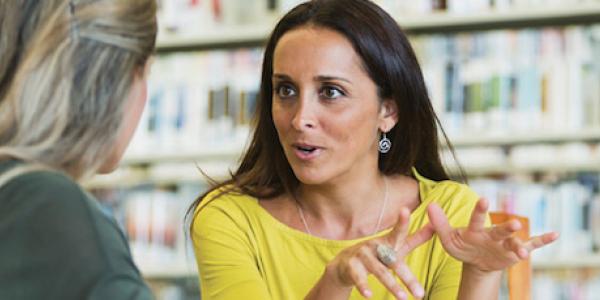 You are here
Researching your own teaching practices is fascinating and rewarding. Who better than you to think about what and why you are doing something in your everyday practice? Practitioner research is designed primarily to help you see what you do through a different lens—to give a new perspective, an opportunity to innovate and to evaluate whether it was a success. Studying your teaching and the impact that it has on your students' learning is a surefire way to keep yourself engaged, motivated, and creatively striving for new goals.
Most of the research I do is based on practitioner research, specifically Self-Study of Teacher Education Practices (S-STEP). Self-study is characterized as being improvement aimed, self-initiated, collaborative, and qualitative, and it addresses issues of validation through sharing with peers for their critiques (LaBoskey 2004; Samaras 2011). Self-study has, quite frankly, transformed my practice and opened my eyes to a new way of approaching my work.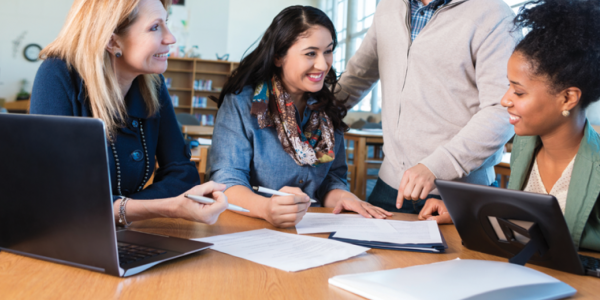 Through several self-studies, I have come to appreciate that my expertise lies in helping student teachers learn about the teaching profession rather than teaching them content. In the process, I have learned to develop confidence and competence as a teacher educator in what has become a lifelong journey. Practitioner research enables me to study what I know about, what I care about, and what I do on a daily basis.
And so, writing an introduction for this collection of articles has been a pleasure. Although each article is contextualized by an early childhood setting, the focus of practitioner research speaks to a wide audience. Reading these articles reinforces the many benefits of practitioner research. Inquiring into your practice is vital and rewarding.
There are innumerable opportunities to immerse yourself in inquiries that make a difference in the way you teach. For example, Megina Baker and Gabriela Salas Davila introduce us to playful participatory research (PPR). The key characteristic of this approach is building choice, wonder, and delight into learning situations. Megina and Gabriela encourage teachers to use PPR to become more assured, competent, and playful teachers. More important, they encourage us to make our understanding available to our peers—that is, to an audience of other teachers and practitioner researchers. 
I thought that Jennifer Kampmann's willingness to take on an aspect of choice in a wonder-filled project was inspirational. Listening to her preservice students' suggestions as to what they would like to study meant that her planned assessment task went out the window. What ensued from responding to their suggestions was a rich learning experience for her students and an even more rewarding experience for herself. Jennifer captured the students' learning through video and through online sharing of blogs; but it was her own learning that captured my interest. Although she admits that her record keeping could be improved, she knows that she learned 10 times as much as her student teachers through the process of making her teaching decisions visible to them. As Jennifer says, we are not very transparent—to ourselves or to our students—about the processes we go through as teachers. This may be because it is so difficult to keep systematic notes about incidents that happen while you are teaching, or it may be because we put ourselves in a vulnerable position—especially with our student teachers—when we critically examine our own practices.
There are a couple of articles in this collection that are based in science. I have always thought that science is a particularly rich curriculum area to explore with young children—they are so curious about their world. But how best to encourage them to make sense of their experiences? Articulating practices and reflecting on what children were learning in a science-based inquiry in Palestine and a parallel science inquiry in the United States led to a far greater awareness of pedagogical practices for practitioner researchers Isauro Escamilla, Baud Khales, Daniel Meier, and Martha Melgoza. By drawing attention to the differences between the practices of the two teams of teachers, all of the collaborators paused to reflect on what they had taken for granted.
 Once again, practitioner research drew attention to ways in which teachers could improve their practices through an enhanced and enriched understanding of the impact they were having on their students' learning. Talene Artinian's article also has a science-learning focus. Talene taught and observed teachers and children learning in the context of science over a six-week period. Working collaboratively has so many benefits. In this instance, the teachers' and children's confidence and competence in engaging in science activities increased markedly.
In this collection there is also an example of collaboration in a school setting. Kaile Thomas transferred her collaborative skills from working in an early childhood setting to a new position in a school. There, she encouraged teachers to share their ideas about teaching. Such cross-fertilization and dissemination of ideas is so important to keep us learning as professionals. 
In so many ways, this collection of articles provides numerous examples of learning across cultures. Here I am, a New Zealander who is deeply engaged in the work of teacher preparation and teacher professional learning, finding in each of these pieces refreshing new perspectives on teaching and learning. Importantly, I have considered anew what can happen when we become, as Dewey ([1904] 1997) suggested, "scholars of teaching"—that is, practitioners who are after the deep knowing that is essential to teaching well. In my opinion, practitioner research—teachers talking to teachers in scholarly ways—is absolutely crucial to our becoming those scholars.
---
References

Dewey, J. (1904) 1997. "The Relation of Theory to Practice in Education." In Volume 3 (1903­–1906) of John Dewey: The Middle Works, 1899–1924, ed. J.A. Boydston, 249–72. Carbondale/Edwardsville, IL: Southern Illinois University Press.
LaBoskey, V.K. 2004. "The Methodology of Self-Study and Its Theoretical Underpinnings." Chap. 21 in International Handbook of Self-Study of Teaching and Teacher Education Practices, eds. J.J. Loughran, M.L. Hamilton, V.K. LaBoskey, & T. Russell, 817–70. Dordrecht, Neth.: Kluwer.
Samaras, A.P., & L. Roberts. 2011. "Flying Solo: Teachers Take Charge of Their Learning through Self-Study Research." Learning Forward—Journal of Staff Development 32 (5): 42–45.
Dawn Garbett
Dawn Garbett, PhD, is a member of New Zealand's Ako Aotearoa Academy for Tertiary Teaching Excellence award winners. She taught in secondary schools before becoming a mother—a role that has given her the opportunity to engage in early childhood education, the Playcentre movement, and primary school governance. Dawn is currently an associate professor at the University of Auckland, where she teaches student teachers through science and biology and researches her own teacher education practices. She is on the editorial boards of the Journal of Early Childhood Teacher Education, Teachers and Teaching: Theory and Practice, and Studying Teacher Education. [email protected]