Posing a Researchable Question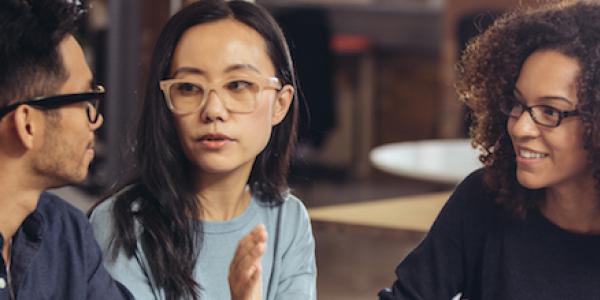 You are here
Andrew Stremmel
Be patient toward all that is unsolved in your heart and try to love the questions themselves.
—Rainer Maria Rilke, Letters to a Young Poet
Whenever I talk to teachers about doing teacher research, I start by exhorting them to question everything and, following Rainer Maria Rilke's advice, to love the questions. It is appropriate advice because teaching, by its very nature, is an inquiry process—a serious encounter with life's most meaningful and often baffling questions. Questions like "Why does one activity engage the children so thoroughly one day, yet totally bomb the next day?" and "How can I make a connection with those children who seem distant and unwilling to interact with others?" are typical of the kinds of questions teachers ask every day as they confront the complex world of the classroom.
If we take seriously the complexity of teaching, then we understand the need for teachers to have an active role in the process of finding the answers to their meaningful questions. When teachers ask questions about the what, how, and why of what they do and think about alternatives to their practices, they incorporate the element of inquiry into their teaching. When teachers systematically and intentionally pursue their questions, using methods that are meaningful to them to collect, analyze, and interpret data, they demonstrate the value of teacher research as a vehicle for promoting self-reflection and decision making. Most important, as they begin to investigate questions that are to their own situations, they move from conveyers of knowledge about teaching and learning to creators of their own knowledge. 
The focus of this article is how to pose a teacher research question. More precisely, the aim is to examine the components of a researchable question and offer suggestions for how to go about the question in a way that makes it researchable. Researchable questions emerge from areas teachers consider problematic (i.e., puzzling, intriguing, astonishing) or from issues they simply want to know more about.
Not all teaching questions are researchable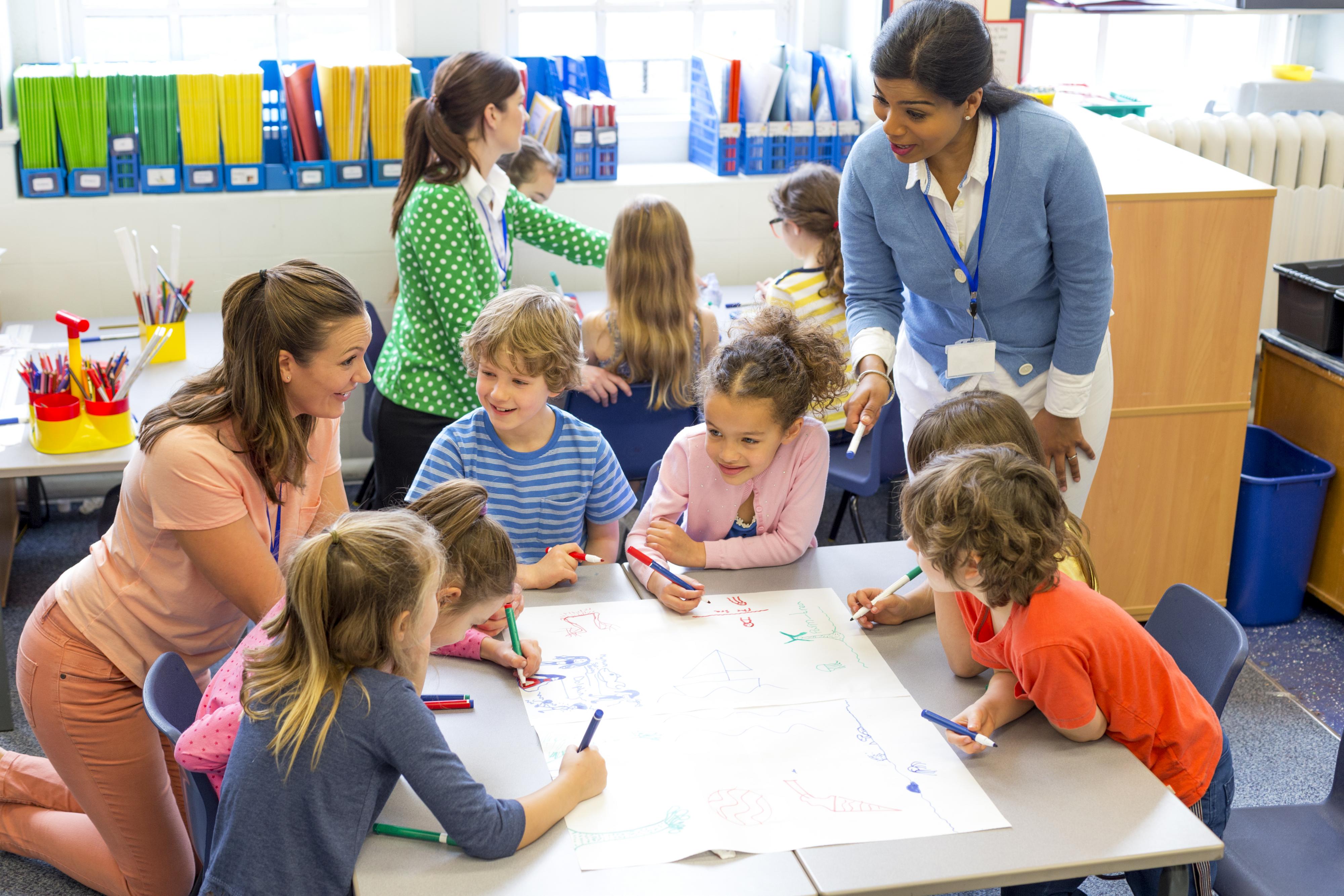 Teachers are questioners, but not all questions are inquiry oriented. In many cases, especially in traditional classrooms, teachers ask children questions to elicit a specific response ("What is your favorite color?," "What color do we make when we mix red and blue paint?") or to get children to think about what they are learning ("What is happening in this story?," "Why do you think that?"). These questions serve primarily as a means to help children recall information, to check on children's thinking, and to assess children's understanding of certain material. Teaching questions
May be open or closed, but are usually closed
Are typically phrased as yes or no questions
Seek answers to specific problems
Tend to have clear boundaries
Often carry the outlines of their solutions       
Involve thought, but may lack emotion or passion
While these questions have their place in teaching, they do not serve as an invitation to investigate further. As Clifford and Marinucci (2008) emphasize, an important characteristic of inquiry is that it evokes stimulating questions that lead to further questions.
What are the questions worth asking?

Teachers ask other kinds of questions, and like the children they teach, teachers are curious. They have the desire to know and the need to understand. In genuine inquiry, however, teachers ask and pursue questions in order to make critical decisions about their practice, to assess the viability of their methods and techniques, and to rethink assumptions that may no longer fit their classroom experiences. I like to think about teacher inquiry as the continuous engagement with questions worth asking—the wonderings worth pursuing that lead to a greater understanding of how to teach and how children learn.
Inquiry typically begins with reflection on what teachers think, what they believe and value, and ultimately who they are. That is, inquiry may stem from teachers' assumptions, identities, and images of teaching and learning. The impetus to pursue a question often arises out of personal curiosity, a nagging issue, a keen interest, or a perspective that begs examination in order to understand something more fully or to see it in different ways. When teachers pose questions worth asking, they do so from an attitude—a stance—of inquiry, and they see their classrooms as laboratories for wonder and discovery.
Questions worth asking are questions that teachers care about—questions that come from real-world obstacles and dilemmas. They are problems of meaning that develop gradually after careful observation and deliberation about why certain things are happening in the classroom. These questions are not aimed at quick fix solutions; rather, they involve the desire to understand teaching and learning in profound ways. Questions worth asking have the power to change us and to cause us to see ourselves and the children we teach in new ways. They engage the mind and the passion of the teacher; encourage wonder about the space between what is known and what is knowable; and allow for possibilities that are neither imagined nor anticipated (Hubbard & Power 2003).
However, while all teachers may have wonderings worth pursuing, not all questions are researchable. What makes a question researchable?
What is a researchable question?

One of the central characteristics of inquiry is that it evokes an invitation to investigate further. How does one begin to frame a question in a way that will yield the best research? I believe that it is important to start by talking with a trusted colleague or fellow teacher who understands the uncertainties and dilemmas of teaching. I will revisit this idea shortly. First, let us look at the kinds of questions one can ask to start on the path to developing a researchable question:
What interests me?
What puzzles or intrigues me?
What do I wonder about my teaching?
What do I want to know or better understand about children as learners or about myself as a teacher, a learner, or a person?
What would I like to change or improve?
Why is this important?
What are my assumptions or hypotheses?
What have my initial observations revealed to me?
In general, researchable questions must be open ended, suggesting multiple directions and possibilities (Freeman 1998; Hubbard & Power 2003). This means avoiding yes-or-no questions and questions that have clear boundaries or solutions. In contrast, questions that begin with how or what allow a researcher to describe the process and changes as they emerge. They are questions that are most likely to be addressed through observation and documentation that will yield rich descriptions and more detailed and meaningful information. As much as possible, researchable questions are phrased in ways that direct the questioner toward inquiry and away from specific courses of action (Freeman 1998). Researchable questions
Are always open ended
Are investigative
Seek possibilities and multiple responses
Enable surprises and epiphanies
Assume that knowledge and understanding are constructed
Draw out experiences, perspectives, and beliefs             
Involve emotion as well as thought
The more personally meaningful and urgent the questions are, the more likely the teacher has the desire and motivation to address them. As stated previously, the teacher must care about the questions—inquiry demands an orientation toward what matters. Furthermore, questions that can evolve with time and with continued observation and reflection produce the most useful information and results. The teacher can act upon the information and results to make changes and improvements.
Here are some examples of researchable questions:
How can I become more self-aware regarding my feelings and how they affect my interactions and relationships with children?
What can I do to prepare myself emotionally when I am not feeling my best?
How do children react when I use praise? What do children learn from this?
How does the lack of recess time affect learning in the classroom?
What kinds of learning activities promote positive interactions among peers?
In sum, researchable questions have the power to change us, and they lend themselves to documentation of those changes. They lead to surprises and epiphanies and help teachers develop greater self-awareness and understanding and more meaningful ways to teach. Thus, the benefits of teacher research begin with finding and enjoying the possibilities in the questions themselves.
Getting started

Getting started can be surprisingly challenging. As a teacher educator, I have found that teachers experience the most difficulty developing researchable questions. Stringer (2004) points out that one of the reasons teachers have such difficulty is that classrooms are highly complicated places involving complex interactions and an interplay of actions and perceptions that are not easily examined without ample time to carefully observe and reflect on classroom situations and problems. Therefore, to clarify the nature and purpose of their research, teachers need time to focus on what happens in the classroom and to reflect on what they do and why they do it. One of the major strengths of teacher research is that it allows teachers to reflect on issues and problems and to formulate tentative questions that may be refined and reframed throughout the research process.
I encourage teachers to keep a journal, record their observations, reflect on their wonderings, and take the time needed to frame meaningful research questions. In addition, I advise teachers to revisit, refocus, and reframe their questions as new evidence and insights emerge. Although many teachers balk at the idea of keeping a reflective journal, it is still one of the best ways to keep track of meaningful questions.
I recommend writing down the questions that arise from teachers' interactions and encounters (e.g., "What am I observing, assuming, wondering about, or puzzling over?") rather than writing down everything that happens during the day. Recording these questions makes the next step of reflective practice a lot easier; that is, listing all the questions wondered about over the course of a week, then reflecting on why they were important.
At this point, it does not matter how researchable the questions may be; what is important is to get them down on paper in one's own words. Teachers who use their journals to record their meaningful questions find it easier to keep journals as part of their everyday reflective practice and to settle on a question they feel comfortable pursuing (MacLean & Mohr 1999).
The next step is to recast the questions to make them more researchable. I have found that using a "free write" activity developed by Marian Mohr (see MacLean & Mohr 1999) helps teacher researchers to write their questions in several different ways and then revisit them. In addition, I believe it is critical to share questions with others. Having a critical friend or an inquiry group that includes colleagues, collaborators, and students is essential to the inquiry process because they help the teacher researchers to rethink and reexamine questions through collective dialogue and reflection, thus enabling them to recast the questions and their subsequent research plans.
In teacher research, the focus is largely on events and experiences and how teachers interpret them rather than on factual information or the development of causal connections explaining why something occurs (Stringer 2004). A teacher researcher starts not necessarily with a hypothesis to test, but with a question that is rooted in subjective experience and motivated by a desire to better understand events and behaviors and to act on this understanding to yield practical results that are immediately applicable to a specific problem (Noffke 1997). Therefore, it is helpful to focus initially on perceptions when reframing original questions to make them researchable.  
I typically encourage teachers to explore how they and the children think and feel about what they are doing in the classroom. This perspective orients teachers' questions toward the ways they experience and perceive particular problems or situations and their interpretations of them. For example, when a public school made scheduling changes that limited children's recess time in order to have more time to focus on instruction, a second-grade teacher was interested in pursuing this question: "What happens to learning when children are deprived of outdoor recess?"
To make this question more researchable, I suggested that the teacher think about this from her point of view: "How does the lack of recess time contribute to learning in the classroom?" I also recommended that she focus on the children's perspective and reframe the question: "How do children feel about recess?"—specifically, "What benefits do they perceive recess offers them?" Because her questions did not allow her to observe and compare students who have recess with those who do not, she could not make any conclusive statements; she could, however, get at perceptions and understandings that could lead to some important decisions (and in fact did, as the school returned to its original recess schedule).  
Throughout any teacher research project, the initial research question is modified continually to create a closer fit with the classroom environment. Consider this interaction I had with a teacher who was struggling with reframing her question to be more researchable:
---
After weeks of observing her classroom and reflecting in her journal, Meredith has been wondering why her third-grade students seem so uninspired and uninterested in reading. Her initial question was, "In what ways can I best help students become inspired about learning? In particular, they seem to lack any desire to read in class."
My response to Meredith was the following: "Meredith, you make some assumptions here about student desire and motivation. Are these accurate? How might your question be reframed to find out? It seems as though you may have a few questions here: 'How can I help motivate students to learn?,' 'Why do students feel uninspired?,' and 'Why do students have a lack of motivation to succeed or do well?'
"Alternatively, you might ask, 'What kinds of activities motivate students to learn?' In researching this question, you would be able to explore student perceptions and observe what does seem to motivate them. For example, if hands-on, exploratory activities are fun and challenging but math worksheets aren't, why is that? How are the activities different and how are they perceived?" 
Meredith began her inquiry with casual observation and moved toward more systematic, intentional observation, using her reflective teaching journal to record her reactions to questions like "What am I noticing that makes me think these children are unmotivated?" and "Why does this trouble me?" Meredith noted that the more she observed and reflected, the more she became adept at documenting what she heard and saw. Eventually she settled on the question "How do students' feelings about particular activities affect their motivation to learn?"  This question did not yield specific, generalizable strategies that would work for every teacher in every classroom; however, it enabled Meredith to develop greater self-awareness and self-understanding and more meaningful ways to teach the children in her classroom.
It takes practice, self-monitoring, and awareness to become proficient in asking researchable questions. The support and encouragement of an inquiry group and the willingness to give thoughtful consideration to one's questions are essential. As data collection proceeds, it may be necessary to ask yourself, "Is there something else more interesting emerging from my data?" Therefore, I recommend that teacher researchers, along with their inquiry groups, conduct a regular review of their research questions by asking questions like the following:
What do the data tell me about my question?
Am I asking the right question?
What other questions may be emerging from my data?
Is my question still meaningful, intriguing, worthy of investigation?
Is my question more complicated than I had previously thought?
Can my question evolve with time and with continued observation and reflection?
Framing questions to be researchable makes doing research possible in the midst of teaching and helps teachers stay attuned to the flow of the classroom and the needs of the children. Opportunities and time to revisit or look again are essential to refocusing and reframing questions, rethinking assumptions, and becoming attentive to what is happening in the classroom as new evidence and insights emerge.
Summary       

All teachers are questioners. They ask questions of children for various reasons, yet not all questions lead to genuine inquiry by children or by teachers. Questions that lead to inquiry evoke a sense of wonder or puzzlement. Teachers oriented toward understanding and enhancing their practice through inquiry ask meaningful questions—worthy questions that enable them to pursue what interests them about their teaching and to address the problems and concerns that they confront daily in the classroom. Thinking from this perspective, teacher research is not an "add on" but a way to build theory through reflection, inquiry, and action, based on the specific circumstances of the classrooms. It is a way to make informed decisions based on data collected from meaningful inquiry.
Here, I have addressed ways to help teachers move from teaching questions to researchable questions. Posing a researchable question is often viewed as the most challenging aspect of doing teacher research; however, when teaching is viewed as an ongoing process of inquiry involving observation and reflection, then questioning becomes increasingly a tool for exploring assumptions, informing decisions, and changing (improving) what teachers do. In other words, teaching becomes a matter of living and loving the questions.
---
References

Clifford, P., & S.J. Marinucci. 2008. "Voices Inside Schools: Testing the Waters: Three Elements of Classroom Inquiry." Harvard Educational Review 78 (4): 675­–88.
Freeman, D. 1998. Doing Teacher Research: From Inquiry to Understanding. Teachersource series. New York: Heinle & Heinle.
Hubbard, R.S., & B.M. Power. 2003. The Art of Classroom Inquiry: A Handbook for Teacher-Researchers. Portsmouth, NH: Heinemann.
MacLean, M.S., & M.M. Mohr. 1999. Teacher Researchers at Work. Berkeley, CA: National Writing Project.
Noffke, S.E. 1997. "Professional, Personal, and Political Dimensions of Action Research." Chap. 6 in Review of Educational Research, vol. 22, 305–43. Washington, DC: American Educational Research Association.
Stringer, E. 2007. Action Research in Education. 2nd ed. Upper Saddle River, NJ: Pearson Prentice Hall. 
Andrew Stremmel
Andrew Stremmel is professor in Teaching, Learning and Leadership at South Dakota State University. His scholarship focuses on teacher action research and Reggio Emilia-inspired, inquiry-based approaches. He is an executive editor of Voices of Practitioners. andrew.stremmel@sdstate.edu