Becoming a Teacher: What I Learned about Myself During the Pandemic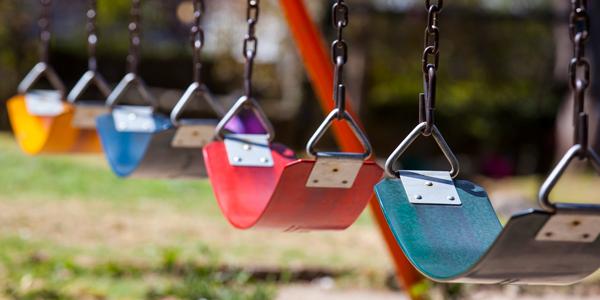 You are here
Home
/
Becoming a Teacher: What I Learned about Myself During the Pandemic
Introduction to the Article by Andrew Stremmel
Now, more than ever, we need to hear the voices of preservice teachers as well as in-service teachers during this pandemic. How has the pandemic affected them? In what ways has the pandemic enabled them to think about the need to really focus on what matters, what's important? What were the gains and losses? These are very important questions for our time. 
In this essay, Alyssa Smith, a senior studying early childhood education, attempts to address the lessons learned from her junior year, focusing on the positive aspects of her coursework and demonstrating an imaginative, growth mindset. This essay highlights the power of students' reflection on their own learning. But I think it does so much more meaningful contemplation than we might expect of our students in "normal" times. Alyssa gains a new appreciation for this kind of active reflection—the opportunity to think more critically; to be more thoughtful; to stop, step back, catch her breath, and rethink things. As a teacher educator and her mentor, I believe this essay represents how the gift of time to stop and reflect can open space to digest what has been experienced, and how the gift of reflective writing can create a deeper level of thinking about how experiences integrate with one's larger narrative as a person.
About the Author
Andrew Stremmel, PhD, is professor in early childhood education at South Dakota State University. His research is in teacher action research and Reggio Emilia-inspired, inquiry-based approaches to early childhood teacher education. He is an executive editor of Voices of Practitioners.  
I've always known I was meant to be a teacher. I could feel my passion guide my work and lead my heart through my classes. So why did I still feel as if something was missing? During the fall of my junior year, the semester right before student teaching, I began to doubt my ability to be a great teacher, as I did not feel completely satisfied in my work. What I did not expect was a global pandemic that would shut down school and move all coursework online. I broke down. I wanted to do more than simply be a good student. I wanted to learn to be a great teacher. How was I supposed to discover my purpose and find what I was missing when I couldn't even attend my classes? I began to fret that I would never become the capable and inspirational educator that I strived to be, when I was missing the firsthand experience of being in classrooms, interacting with children, and collaborating with peers.
It wasn't until my first full semester being an online student that I realized the pandemic wasn't entirely detrimental to my learning. Two of my early childhood education courses, Play and Inquiry and Pedagogy and Curriculum, allowed limited yet meaningful participation in a university lab school as well as engagement with problems of substance that require more intense thinking, discussion, analysis, and thoughtful action. These problems, which I briefly discuss below, presented challenges, provocations, possibilities, and dilemmas to be pondered, and not necessarily resolved. Specifically, they pushed me to realize that the educational question for our time is not, "What do I need to know about how to teach?" Rather, it is, "What do I need to know about myself in the context of this current pandemic?" I was therefore challenged to think more deeply about who I wanted to be as a teacher and who I was becoming, what I care about and value, and how I will conduct myself in the classroom with my students.
These three foundations of teaching practice (who I want to be, what I value, and how I will conduct myself) were illuminated by a question that was presented to us students in one of the very first classes of the fall 2020 semester: "What's happening right now in your experience that will help you to learn more about yourself and who you are becoming?" This provocation led me to discover that, while the COVID-19 pandemic brought to light (and at times magnified) many fears and insecurities I had as a prospective teacher, it also provided me with unique opportunities, time to reflect, and surprising courage that I feel would not otherwise have been afforded and appreciated.
Although I knew I wanted to be a teacher, I had never deliberately pondered the idea of what kind of teacher I wanted to be. I held the core values of being an advocate for children and helping them grow as confident individuals, but I still had no idea what teaching style I was to present. Fortunately, the pandemic enabled me to view my courses on play and curriculum as a big "look into the mirror" to discern what matters and what was important about becoming a teacher.
In my course on play, we were asked to create an artifact that symbolized our image of the child, which required me to think deeply about my perception of children. I created a fall tree, and each component—down to the color of the leaves—embodied a specific element that I felt children represented. The changing of leaves represents the ever-present growth and change that young children experience; the trunk of a tree is strong and resilient, much like children; and their roots, which provide support to the entire tree, mirror children's need for a strong support system, whether it be at home, school, or both, to guide them as they explore and inquire about the world around them.
As I worked through the rest of the course, I realized that this project pushed me to think about my identity as an educator in relation to my students rather than simply helping me understand my students, as I initially thought. Instead, a teacher's identity is formed in relation to or in relationship with our students: We take what we know about our students and use it to shape ourselves and how we teach. I found that I had to take a step back and evaluate my own perceptions and beliefs about children and who I am in relation to them. Consequently, this motivated me to think about myself as a classroom teacher during the COVID-19 pandemic. What did I know about children that would influence the way I would teach them?
I thought about how children were resilient, strong, and adaptable, possessing an innate ability to learn in nearly any setting. While there were so many uncertainties and fear surrounding them, they adapted to mask-wearing, limited children in the classroom, and differentiated tasks to limit cross-contamination. Throughout, the children embodied being an engaged learner. They did not seem to focus on what they were missing; their limitless curiosity could not keep them from learning. Yet, because young children learn primarily through relationships, they need some place of learning that helps them to have a connection with someone who truly knows, understands, and cares about them. Thus, perhaps more than any lesson, I recognized my relationship with children as more crucial. By having more time to think about children from this critical perspective, I felt in my heart the deeper meaning children held to me.
My compassion for children grew, and a greater respect for them took shape, which overall is what pushed me to see my greater purpose for who I want to be as an educator. The pandemic provided time to develop this stronger vision of children, a clearer understanding of how they learn, and how my identity as a teacher is formed in relationship with children. I don't think I would have been able to develop such a rich picture of how I view children without an in-depth exploration of my identity, beliefs, and values.
In my curriculum course, I was presented a different problem that helped me reflect on who I am becoming as an educator. This was presented as a case study where we as students were asked the question, "Should schools reopen amidst the COVID-19 pandemic?" This was a question that stumped school districts around the nation, making me doubt that I would be able to come up with anything that would be remotely practical. I now was experiencing another significant consequence of the pandemic: a need for new, innovative thinking on how to address state-wide academic issues. My lack of confidence, paired with the unknowns presented by the pandemic, made me feel inadequate to take on this problem of meaning.
To address this problem, I considered more intentionally and reflectively what I knew about how children learn; issues of equity and inequality that have led to a perceived achievement gap; the voices of both teachers and families; a broader notion of what school might look like in the "new normal"; and the role of the community in the education of young children. Suddenly, I was thinking in a more critical way about how to address this problem from the mindset of an actual and more experienced teacher, one who had never faced such a conundrum before. I knew that I had to design a way to allow children to come back into a classroom setting, and ultimately find inspiration for learning in this new normal. I created this graphic (above) to inform families and teachers why it is vital to have students return to school. As a result, I became an educator. I was now thinking, feeling, and acting as a teacher. This case study made me think about myself and who I am becoming as a teacher in a way that was incredibly real and relevant to what teachers were facing. I now found inspiration in the COVID-19 pandemic, as it unlocked elements of myself that I did not know existed.
John Dewey (1916) has been attributed to stating, "Education is not preparation for life; education is life itself." Learning may begin in the classroom, but it does not end there. Likewise, teaching is not a role, but a way of being. The ability to connect with children and to engage them meaningfully depends less on the methods we use than on the degree to which we know and trust ourselves and are willing to share that knowledge with them. That comes through continually reflecting on who we are in relation to children and their families, and what we do in the classroom to create more meaningful understanding of our experiences. By embodying the role of being an educator, I grew in ways that classroom curriculum couldn't prepare me for. Had it not been for the pandemic, this might not have been possible.
---
References

Dewey, J. 1916. Democracy and Education: An Introduction to the Philosophy of Education. New York: MacMillan.
Alyssa Marie Smith
Alyssa Marie Smith is currently an early childhood education student studying at South Dakota State University. She has been a student teacher in the preschool lab on campus, and now works as a kindergarten out of school time teacher in this same lab school. In the fall, she plans to student teach in an elementary setting, and then go on to teach in her own elementary classroom.