Relationships at the Heart: Maintaining and Building Strong Connections with Children and Families during the Pandemic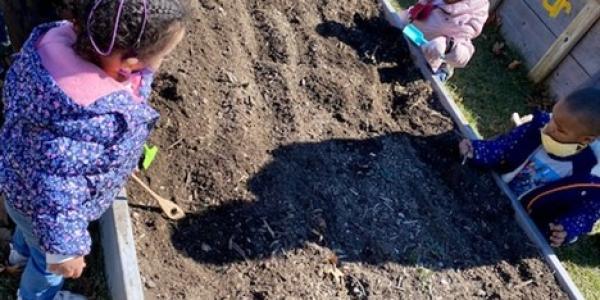 You are here
Home
/
Relationships at the Heart: Maintaining and Building Strong Connections with Children and Families during the Pandemic
Introduction to the Article | Megina Baker, Voices Editor
In this essay, Natacha Shillingford, a center director in Boston, shares two vignettes about the power of relationships and of listening during the pandemic. Natacha's center offers many supports to families beyond caring for their children during working hours, such as providing families with food and diapers. Natacha's examples underscore the many roles that a thoughtful early learning program can play in the community, especially during times of hardship. The idea of calling families daily is such a simple yet incredibly powerful act, demonstrating the importance of regular and authentic communication so that each member of the program's community feels respected, heard, and valued.
About the Author
Megina Baker, PhD, is the new director of teaching and learning at Neighborhood Villages, a systems-change non-profit that supports child care centers in Boston, Massachusetts. Megina has been a lecturer of early childhood education at Boston University's Wheelock College of Education and Human Development; she also is a collaborator on the Pedagogy of Play project at Harvard Graduate School of Education's Project Zero. [email protected]
Context

Epiphany School Early Learning Center is an independent school for children from families experiencing economic poverty in Boston. It provides scholarships for all, enrolling children of diverse faiths, races, cultures, and cognitive profiles. We work in close partnership with families and community partners and are an innovative learning community. We offer structured support to empower children to discover and develop the fullness of their individual gifts and to help their families thrive.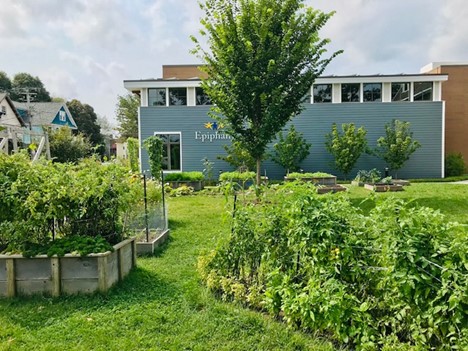 Our early learning center serves infants, toddlers, and preschoolers through a rich Reggio-inspired, child-centered curriculum and whole-family program model to ensure successful transition into kindergarten and family self-sufficiency. We start our work with children beginning in utero by making sure mother and child are receiving the prenatal medical and mental support they need for both to thrive. During this time, we also provide home visits and pregnancy support and help with the physical needs of the families. Although our center serves children from 6 weeks to 5 years of age, our work does not end there. Our staff works with families to ensure the graduates of Epiphany School Early Learning Center are placed in well-established elementary schools, and then our team continues to support them, working to ensure their children succeed through school and beyond. Our Graduate Support team stays connected with our families to help with all future school placements, summer camps and jobs, college placements, and employment.
As director, I oversee the day-to-day operations of the early learning center. I continuously collaborate with my team of educators and administrators to set educational standards and goals, to establish procedures and policies, and to ensure they are implemented. Much of this would not be possible without their collaboration. My favorite part of my work with families, educators, staff, and children is the privilege of mentoring, encouraging, motivating, and learning alongside them.
Lessons Learned This Past Year

This has been a challenging year, and we've learned a lot. Most significantly, we have learned
Our relationships with families are stronger thanks to ongoing outreach from the start of the pandemic. (See "Strengthening Relationships with Families" below.)
Providing food support is valued by families and by the local community. We started the Food Cares Project during the pandemic and will keep it going. We get food donations from supermarkets and donations of diapers and wipes from partner companies. Families enrolled in our center can come each Thursday to pick up supplies. We have now expanded and are able to provide to others in the local community. Some members of the community have started to depend on us for food. If folks can't get to the pickup site themselves, we do our best to deliver if we can.
Listening to and respecting teachers' concerns lay the foundation for joyful learning. (See "Listening to Teachers" below.)
In the next section, I share two examples from how our center navigated the pandemic and gained these insights.
Strengthening Relationships with Families

The early part of the pandemic was so challenging—we especially worried whether teachers and families would feel safe coming back to school when we were able to reopen. We decided on a two-pronged approach to stay connected with children and with families. We used a video chat platform to set up individual calls with each child three times each week. We found this was more meaningful than whole-class video calls, which we did as well but less frequently. We didn't want the children to feel lost or feel like they didn't know their teachers anymore. On the individual video calls, we asked children to show us their toys, chat about what their families were cooking for lunch or dinner, and read stories with us—anything relevant to keep them engaged and connected. Our dedicated volunteers also helped by sending in videos of themselves reading stories for the children.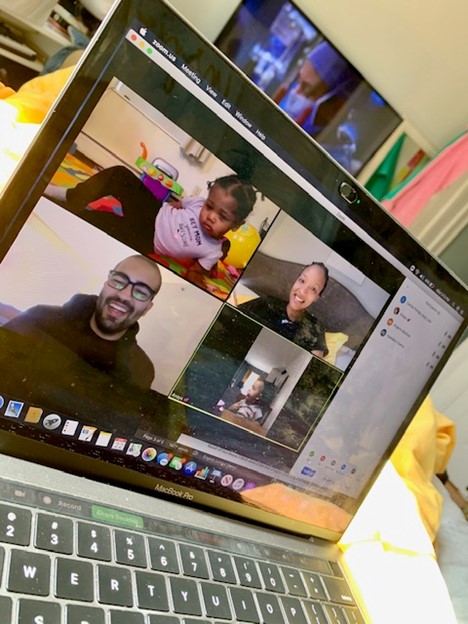 At the same time, our director of family engagement, Emily Centeio, and I decided to start calling families daily and took turns so that we both established strong connections with them. We wanted families to know that we were there for them and that they could count on us. Eventually, some of them started calling us to chat. We continued working on building trust, which evolved into friendship, with boundaries. Family members started telling us more about their lives, and we were able to navigate finding them the support and resources they needed, including related to physical and mental health support, education, housing, food, or clothing.
Through these daily calls with children and families, we stayed connected as a community. When the state allowed us to reopen the center, most of our families were able to return. We were so impressed when our little ones waltzed back in as if they had never left. Our relationships with families stayed strong because we were able to stay connected.
Listening to Teachers

When our center was getting ready for in-person learning again, we knew that teachers wanted to come back to teaching, but—like most—they were scared for their health and safety. We didn't want any of our teachers to feel guilty about how they were feeling. So we validated this feeling. We listened. Before coming back to in-person learning, we reviewed the new state regulations as a team. We asked our teachers, "What can we do to help? What do you need to have in place to feel secure at the center when you come back?" We really wanted teachers to have a say in the process, and we knew that teachers first needed to feel safe in order to feel happy enough to start planning curriculum and supporting the children's learning. They asked for extra attention to cleaning protocols and for a type of sanitizing spray that would be safe for the babies. We did.
Later, when the state started to relax some travel restrictions, the teachers asked that we keep the travel protocol in place (having families and teachers stay home for three days after travel, and then get tested before returning to school). Since it felt important to the teachers as a way to keep our community safe, we administrators decided that it was a reasonable request and kept it. We are continuing to stay true to that even when it may feel inconvenient. We let families know that we understand and that we know it's tough, but we have to follow the protocol to keep all children safe. We also prioritized teacher well-being during the vaccination process: we worked as an administrative team to make sure our teachers' appointments were booked on the same day, and we closed the center the day after the second vaccination so that teachers could take care of their own health in case they experienced any side effects. This coordinated effort took a lot of stress off the teachers and was greatly appreciated.
Once teachers felt their voices were being heard and opinions valued, the feeling of happiness and excitement became more present in our learning community again. There's never a day I don't hear laughter and pure joy. The teachers are planning an engaging curriculum and enjoying it. For example, since our school is fortunate to have an on-site greenhouse and plenty of beautiful green space, we have been collaborating with our greenhouse team on creating an engaging, nature-based community project where every room in the center has a chance to participate and share their wonderings and findings with each other. Since this has been such a stressful time for many children, families, and educators, centering the curriculum on holistic and natural spaces and materials offers opportunities for renewal and relaxation for all. Our goal for this upcoming school year is to build on this more holistic, natural, and collaborative approach so that children and teachers are learning and growing alongside each other.
| | |
| --- | --- |
| | |
Now, we're also working together as a staff to practice having challenging conversations with families, like how to explain to a frustrated parent why adhering to the COVID protocols is so important. Our strong relationships with families are also helpful here; because they have been more open with us, we have more context about what the family is experiencing and can have more empathy and understanding.
Closing Thoughts and Suggestions

I cannot stress enough how building and strengthening relationships and collaborating with families and teachers are key to successful partnerships. When trust has been established, families are more open to partnering with you because they know you really care. This is the same for educators. We all want to know that our voices are being heard and that we are valued.
Natacha Shillingford
Natacha Shillingford, BS, is the director of an early learning center in Dorchester, Massachusetts, and has been in the field for a little over 20 years. She says she received most of her training from the many children she has collaborated with over the years and continues to learn with and from.