Formar connexiones: Elevar el alcance y la experiencia de nuestro sector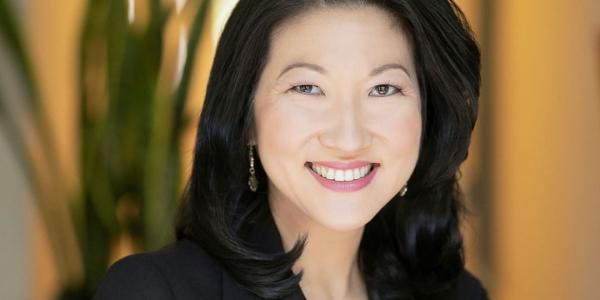 You are here
Recientemente visité el centro de cuidado infantil Elizabethtown en Pensilvania con la dirección de PennAEYC. Allí, me sorprendió la intencionalidad y la sagacidad de los educadores. Observé espacios bulliciosos donde los niños participaban de diversas actividades lúdicas. En lugar de decirles a los niños cómo jugar, pintar o utilizar los materiales de clase, los docentes les ofrecen oportunidades para que ellos elijan y actúen en el contexto de un entorno planificado.
Observo esto cada vez que paso un tiempo en un programa de aprendizaje temprano de calidad. Al seguir los intereses de los niños, se descubren formas de crear momentos de afirmación y alegría.
Para crear este tipo de entornos de aprendizaje, hace falta toda una comunidad. Junto a cada educador o educadora, hay una persona responsable del programa que brinda su apoyo e incentivo. Junto a cada docente y programa, están las familias, que anhelan y merecen la sólida base que la educación de la primera infancia proporciona a sus hijos e hijas. Y detrás de ellos, está NAEYC para apoyar a todas las partes.
Como asociación profesional, NAEYC sabe que, en colaboración con las familias y en todos los entornos —centros grandes y pequeños, hogares familiares para el cuidado infantil, programas Head Start, programas religiosos y escuelas públicas—, la educación de la primera infancia es el eje del aprendizaje y el desarrollo infantil. Es fundamental para nuestra sociedad.
Vivimos una época en la que el sector del cuidado infantil y la educación de la primera infancia está recibiendo atención en formas que son a la vez familiares y nuevas. Nos alienta ver que los responsables de las políticas, los miembros del Congreso, los referentes empresariales, entre otros, reconocen e invierten en el trabajo altamente calificado y complejo del personal educativo de la primera infancia. Nos llena de orgullo el trabajo que realiza NAEYC para elevar y apoyar a la fuerza laboral educativa de la primera infancia, y para impulsar conversaciones que dejen claro lo esencial, si bien vulnerable, que es este sector en el contexto de nuestra sociedad y nuestra economía.
Durante mis viajes a los programas y mis conversaciones con los profesionales de la educación de la primera infancia y los líderes de la red de organizaciones afiliadas de NAEYC, puedo ver y celebrar las alegrías y los éxitos que experimentan a diario al servicio de los niños pequeños y en colaboración con las familias. Sin embargo, también escucho acerca de los problemas con los que deben lidiar. Sé que enfrentan problemas relacionados con los salarios, la dotación de personal y los costos operativos, problemas que se verán agravados una vez que, en septiembre, dejemos de recibir los $24.000 millones que se destinaron a nuestro sector en fondos de ayuda para la pandemia.
Aunque estos son problemas importantes, también lo son las respuestas del sector. NAEYC está trabajando diligentemente para amplificar sus voces en nombre del sector del cuidado infantil y la educación de la primera infancia. Estamos aprovechando las oportunidades sin precedentes que se nos presentan hoy para divulgar nuestras historias colectivas mientras abogamos por nuestra causa tanto a nivel estatal como federal. Para tener en cuenta:
El personal de NAEYC ha llevado su voz al Congreso. Lauren Hogan, directora general de política y promoción profesional de NAEYC, declaró a finales de la primavera ante la Comisión de Salud, Educación, Trabajo y Jubilaciones del Senado de Estados Unidos. Abogó por aumentar las inversiones públicas para que los proveedores reciban salarios dignos y los precios de las matrículas sean razonables, independientemente del entorno educativo que elija la familia.
Los representantes de las organizaciones afiliadas de NAEYC están transmitiendo sus historias directamente a los legisladores. Por ejemplo, Carolina Reyes, propietaria y directora del centro infantil bilingüe Arco Iris de Laurel (Maryland), habló en junio ante la Asamblea de Mujeres Demócratas del Congreso. Pidió financiación adicional y sostenible que ayude a proporcionar una remuneración acorde con el trabajo calificado, difícil y valioso del personal educativo.
NAEYC sigue difundiendo las experiencias de sus miembros entre representantes de la política y los medios de comunicación. Gracias a varias encuestas que hemos realizado entre trabajadores y propietarios de centros de cuidado infantil, disponemos de datos concretos que respaldan e ilustran la necesidad de aumentar los fondos de apoyo público a la educación de la primera infancia.
Además, las iniciativas de promoción de las organizaciones afiliadas de NAEYC cosechan éxitos en estados de todo el país:
La AEYC de Minnesota forma parte de una sólida coalición para la primera infancia, «Transforming Minnesota's Early Childhood Workforce» (Transformar la fuerza laboral de la primera infancia de Minnesota). El año pasado, MNAEYC convocó a sus miembros para participar en varias iniciativas de promoción. El estado ha aportado $750 millones de dólares en nuevos fondos para diversos programas destinados a la fuerza laboral y para ampliar el acceso de las familias.
Vermont aprobó un proyecto de ley integral para el cuidado infantil que aportará $125 millones de dólares anuales al sistema, una inversión histórica. La AEYC de Vermont colaboró con sus socios para garantizar que las iniciativas legislativas se alinearan con la labor de su grupo de trabajo Impulsar la educación de la primera infancia como profesión. Además, los miembros de VTAEYC hicieron declaraciones fundamentales en numerosas audiencias de comités del Capitolio.
NAEYC tiene el compromiso de elevar el alcance y la experiencia de nuestro sector y de fortalecer nuestros vínculos con educadores, defensores, líderes de sistemas, familias y aliados. Es una labor que hemos cultivado a lo largo de los años; una labor que nos permite entender dónde están los miembros del sector y cuál es su realidad para que podamos responder mejor a su crecimiento, sus necesidades profesionales y sus esperanzas de futuro. Juntos, estamos trabajando por un mundo en el que todas las infancias y todas las familias puedan tener acceso y gozar del talento de increíbles educadores de la primera infancia.
---
Copyright © 2023 by the National Association for the Education of Young Children. See Permissions and Reprints online at NAEYC.org/resources/permissions.
Michelle Kang
Michelle Kang serves as NAEYC's Chief Executive Officer.