Member Spotlight: Priscilla Congdon
You are here
Early learning experiences should be meaningful, accessible, and responsive to each and every child. This is one of the underpinnings of developmentally appropriate practice, and it is embodied by NAEYC member Priscilla Congdon. Priscilla is cofounder/special education coordinator at Coastal Kids Preschool in Damariscotta, Maine. Both there and at the state level, she works tirelessly to ensure that all children have a sense of belonging and membership and are supported to reach their full potential. We're excited to see what's next for Priscilla and hope you find inspiration from her story.
—Michelle Kang, Chief Executive Officer
Priscilla Congdon has spent 50 years working to create inclusive early childhood classrooms. As cofounder and special education coordinator of Coastal Kids Preschool, she serves 98 children, one-third of whom have special needs. Coastal Kids was created in 1995 by a coalition of individuals and organizations concerned about the low number of children attending preschool in Maine's Lincoln County and the lack of special education placements in area preschools. "We were the little school who could," Priscilla says. The program, initially funded by grants, was intended to become part of the public schools in Damariscotta within three years. When that didn't happen, Priscilla was asked to take it over.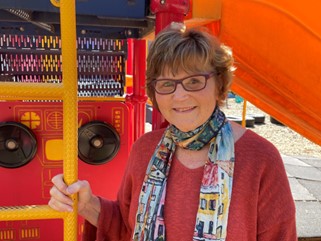 Today, the NAEYC-accredited Coastal Kids Preschool is a 501(c)(3) that relies on grants and donations from individuals and corporations to defray operating costs not covered by tuition. A volunteer board of directors oversees its operation, which serves children 18 months to 5 years. "We're a small rural community. There are not a lot of programs for children with special needs," Priscilla says, adding that demand continues to rise. "We still have a waiting list."
You decided to pursue NAEYC accreditation in 2011, when Coastal Kids expanded to its current facility. Why was accreditation important to you?
When I began implementing NAEYC's standards of practices in my early teaching, I saw the benefits. So when I helped start Coastal Kids, I made a commitment that one day we would be accredited! I needed a framework of excellence to serve as a standard for the school after I leave. I wanted a national standard in place to ensure that we remain a high-quality program. I want Coastal Kids to be known for that, and it gives the staff a guideline too. We received accreditation in 2016, and we're the only NAEYC-accredited preschool in our county. It is part of our mission.
When did you first learn about NAEYC?
When I was earning my master's degree. I graduated with a bachelor's degree in elementary education and began working in a residential school in Massachusetts for children with disabilities. From my perspective, this was not the most responsive environment for children. It was emotionally draining. After a year-and-a-half, I wanted to know more about children's development and effective practices, and I became interested in early childhood education. I learned about NAEYC when I started an MEd program in early childhood education at the University of New Hampshire. It was presented as the standard of high quality.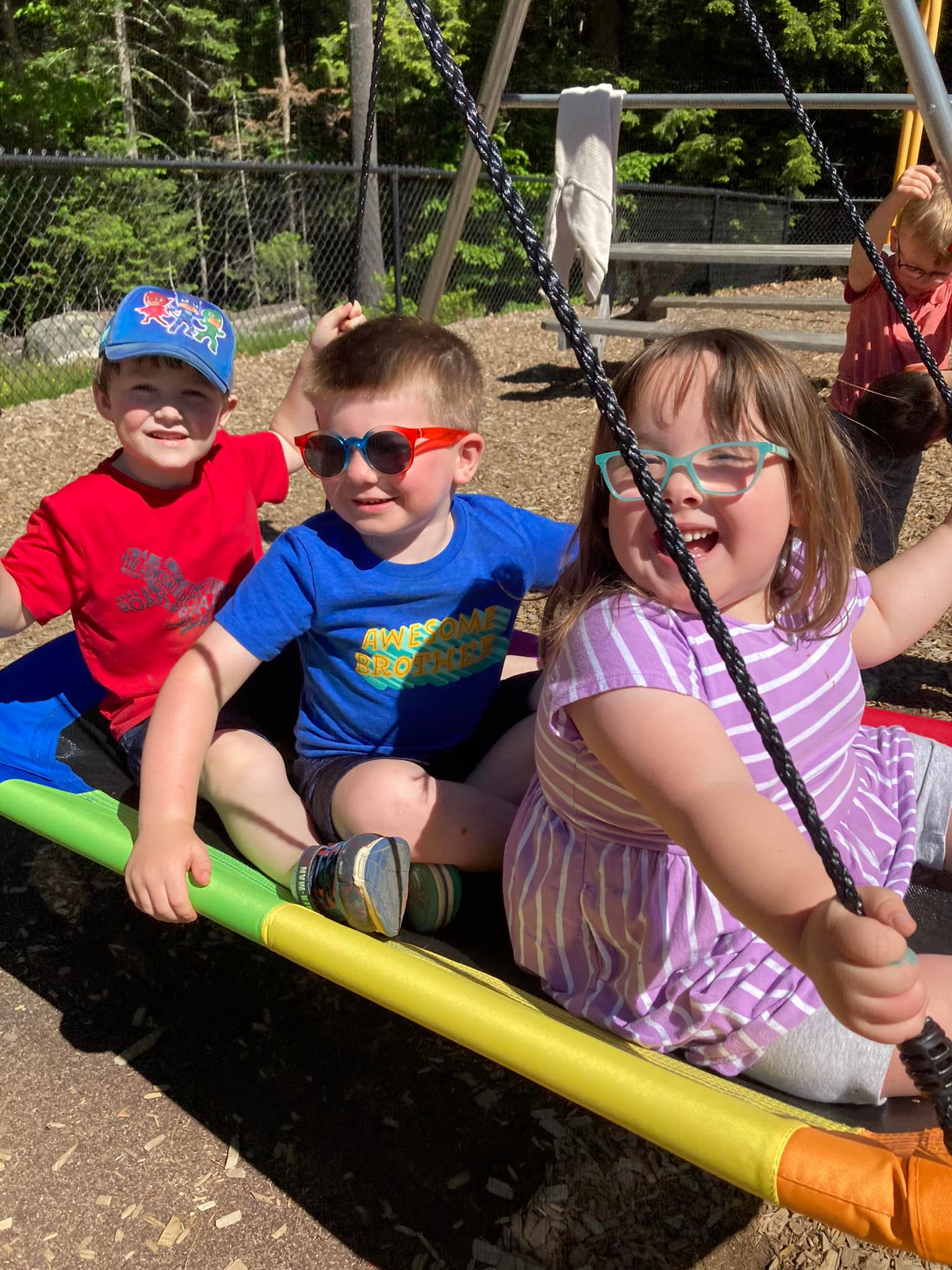 You've spent your entire career fighting for children with disabilities. What fuels that passion?
I see what a quality program can do for children with disabilities. Every year there's somebody who has made amazing growth. Because we've been here for so long, some of the children I taught have come back to work for us. They were inspired to be early childhood educators. They bring new ideas, and I love their enthusiasm and growth. We've been able to play a part in training new educators for the future. One of my former students had a brother with disabilities. She saw how much we did for him and decided she wanted to do the same. She got her master's and is now an occupational therapist.
How does your inclusive environment affect children without disabilities?
There are so many ways children can learn. We all have different abilities, and we can all learn from each other. Years ago, a mom asked to be introduced to her son's best friend. Her son talked about this child all the time, saying "he tells the best jokes." She was amazed when she saw that the boy was in a wheelchair. Her son had never mentioned that. He didn't think it was important. The mom was rather taken by that.
What are your biggest challenges?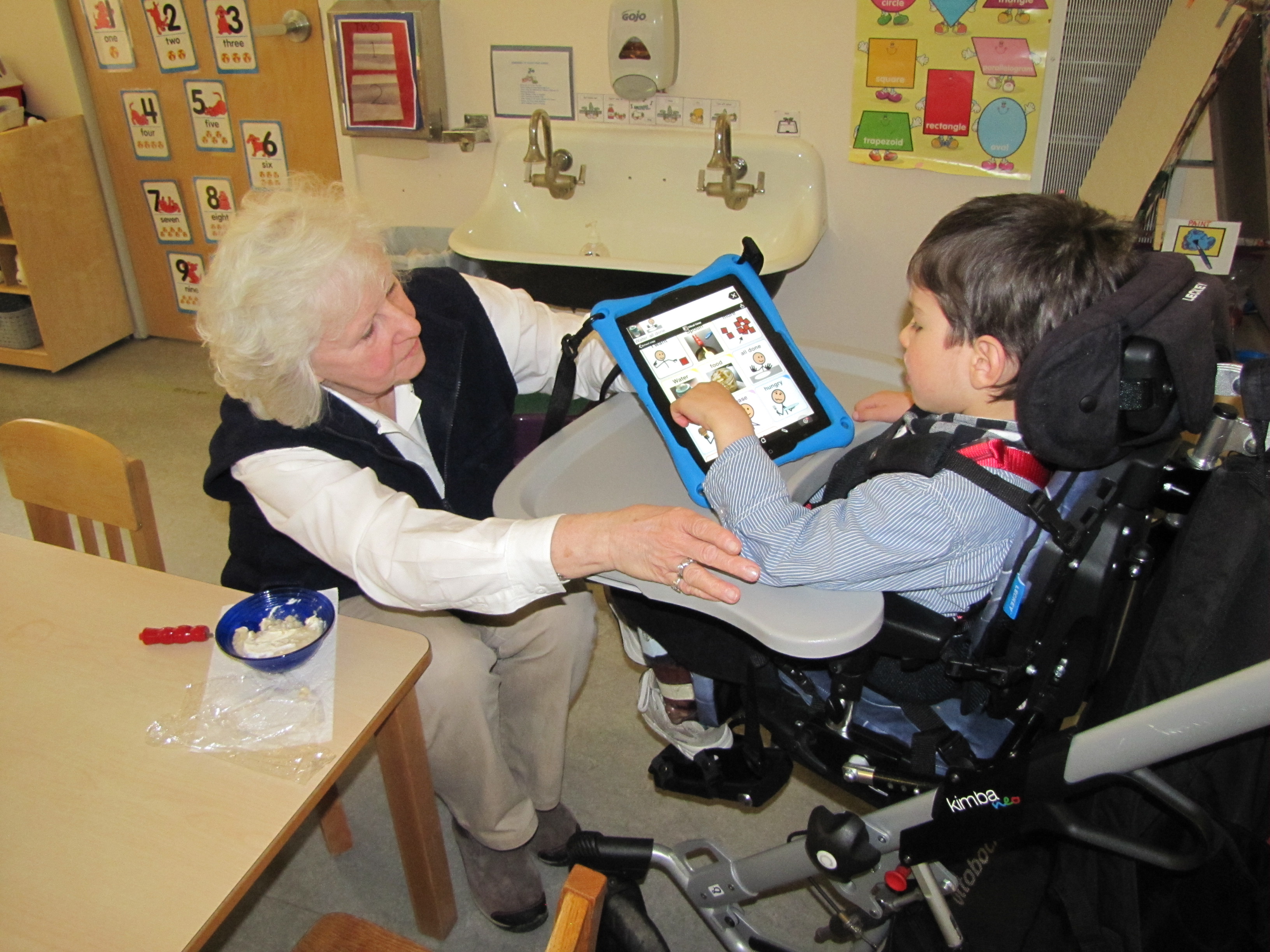 Child care is an essential service. COVID really brought that to the forefront. We need federal money; providers and families need support. We need special education aides who are qualified to work with children with disabilities, and they're hard to find. We're competing with the public schools for qualified staff. All this is exacerbated by geography too: We only have 1,300 people in Damariscotta. We're a coastal community, and tourism is big in the summer, so it's difficult to find affordable rental housing.
But if we need support, the community rallies around us. Businesses too. And we have some eager new young people who are early on their path. That's exciting to see.
What's ahead for you?
I'm semi-retired. I work three days a week now, which means I can be on state committees and advocate statewide. This year, I was the NAEYC representative for the state legislative committee transitioning special education administration to the public schools. Maine AEYC is also wonderful. When I have time, I hope to be able to support them more. I'm asking, how can I work on a bigger scale?
---
Photographs: courtesy of Priscilla Congdon
Copyright © 2023 by the National Association for the Education of Young Children. See Permissions and Reprints online at NAEYC.org/resources/permissions.
NAEYC.org/get-involved/membership/spotlight/nominate
SHARE YOUR STORY Answer a few questions to tell us about your work with young children and what NAEYC membership means to you.
NOMINATE A MEMBER Share why a NAEYC member you know should be recognized for their work with young children.