The Many Benefits of Continuity of Care for Infants, Toddlers, Families, and Caregiving Staff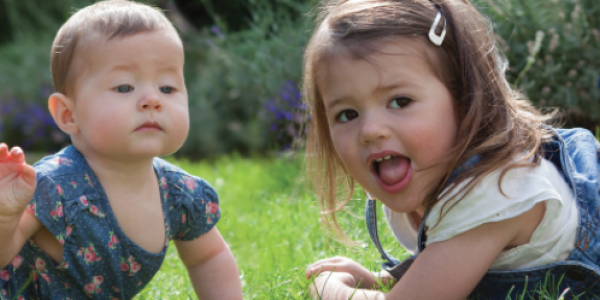 You are here
The environments infants and toddlers encounter, the relationships they form, and the activities they engage in before age 3—both inside the home and out—are key to healthy and positive growth, development, and learning outcomes that can last a lifetime (Shonkoff & Phillips 2000). The demand for child care for infants and toddlers has focused the energy of early childhood educators, scholars, and policy makers on the challenge of how to enhance and enrich the care and education provided in out-of-home, group-care settings.
Continuity of care (COC) has emerged as a strongly recommended practice for infant and toddler care and education, endorsed by NAEYC, Zero to Three, the Program for Infant/Toddler Care, National Head Start Association, and the Ounce of Prevention Fund, among other organizations (McMullen 2017). In COC, children and their caregiving team are kept together in a consistent group of familiar caregivers and peers over a long period of time—up to two or three years. COC is based largely on attachment research that recognizes that infants and toddlers thrive in secure relationships with a small number of key adults, that secure relationships take time to develop, and that these important relationships are best if long lasting (Bernhardt 2000; Sroufe 2005; Lally & Mangione 2009; Raikes & Edwards 2009; Elfer, Goldschmied, & Selleck 2012).
Two models have emerged as popular for achieving COC: looping and multiage grouping. In the looping model, caregivers begin with a group of very young infants and remain with them as they become 1-year-olds, 2-year-olds, and then reach age 3. The caregiving team then "loops" back to begin with a new group of infants, starting a new three-year cycle. In multiage (or mixed-age) models of COC, infants, 1-year-olds, and 2-year-olds remain together with the same caregiving staff; children transition to preschool sometime after turning 3, and they are replaced with new infants who join the group.
Benefits of continuity of care
In a recent study, my research colleagues and I found multiple benefits for children, families, and caregiving staff when COC is successfully implemented (McMullen et al. 2015). As reported in McMullen (2017), continuity of care does the following:
Deepens teacher knowledge of individual children. Caregivers benefit from the extended time they have to develop understanding of each individual child and family, facilitating individualized care.
Increases teacher understanding of child development. Working with children throughout their infancy and toddlerhood is a benefit for caregivers, who develop a more thorough understanding of child growth, development, and learning during the first three years.
Decreases stress. Families, caregivers (McMullen et al. 2015), and children (Cryer et al. 2005) benefit from decreased stress because they do not have to experience the multiple transitions and frequent breaking and reforming of relationships that occur over the first three years in noncontinuous care.
Makes children's developmental progress smoother. Children benefit by making smoother, steadier, more even developmental progress and fewer developmental or behavioral regressions, which are reported to be more common in noncontinuous care.
Facilitates secure attachments for children. A benefit found for infants and toddlers is the development of stronger, more secure attachments to their caregivers, as long as they are together with them for at least 12 months (Raikes 1993).
Strengthens family–caregiver partnerships. All participants benefit as strong, lasting relationships among families and caregiving staff are facilitated.
Creates a family-like atmosphere. Families and caregiving staff report a closeness that builds over their time together, mirroring feelings they have for close friends and family members.
Empowers families. Parents with children in COC settings are found to become strong advocates for their children and gain empowerment that carries through to formal schooling.
Encourages sensitivity in caregivers' responsiveness. Caregiving staff have been found to be more likely to respond sensitively—a clear benefit to the infants and toddlers in their care (Ruprecht, Elicker, & Choi 2015).
Improves children's behaviors. The caregiving staff in infant–toddler COC environments are found to identify fewer behavioral concerns in the children than those in non-COC rooms—a benefit for all participants (Ruprecht, Elicker, & Choi 2015).
Eases transition to preschool. Children, families, and preschool teachers benefit as children "hit the ground running," already understanding how to engage in a new environment and socialize with friends.
Final words
In an earlier article, I concluded, "COC is the icing on the cake for an already strong, quality setting" (McMullen 2017, 49). I believe that for continuity of care to be successful, it is important for other quality elements to be in place: appropriate ratios and group sizes, a commitment to providing a healthy and safe environment, the presence of a stable professional staff, a program philosophy followed by all, and strong and supportive leadership (Ackerman 2008; Norris 2010; Garrity, Longstreth, & Alwashmi 2016).
Mary Benson McMullen
Mary Benson McMullen, PhD, is professor of early childhood education at Indiana University (IU), where she has been on faculty since 1993. She received a BS from Michigan State University and earned MS and PhD degrees in child development from Florida State University. During and after her graduate education, she worked as a teacher of infants, toddlers, and preschoolers and then as an early childhood program director before accepting her position at IU. At IU, she teaches courses to preservice and in-service early childhood teaching professionals, as well as to doctoral students who plan to become early childhood teacher education scholars. She has published dozens of articles for both research and teaching journals, as well as numerous book chapters.