Formar conexiones. La educación infantil en Suecia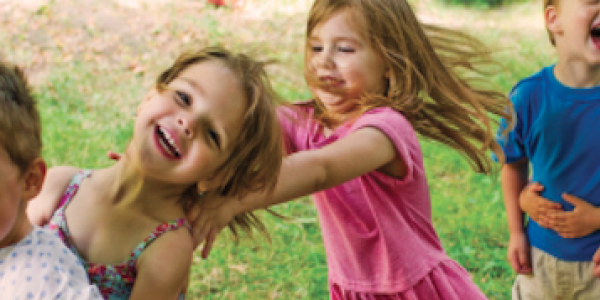 You are here
Rhian Evans Allvin, Ina Furtenbach Lindén
Formar conexiones: La educación infantil en Suecia

Por Rhian Evans Allvin (Directora Ejecutiva)
Durante un viaje reciente al Oriente Medio, donde encontré a muchos educadores infantiles de muchas partes del mundo, conocí a Ina Furtenbach Lindén. Después de muchos años como gerente regional para la educación preescolar en Gotemburgo (Suecia), Ina estaba en un periodo de transición al puesto de directora educativa para esta ciudad. Nuestras conversaciones me dejaron sorprendida por el compromiso considerable que Suecia ha hecho con garantizar que todos los niños en su país tengan acceso al aprendizaje temprano de calidad superior. Podemos aprender muchas lecciones de sus experiencias. A ese respecto, pregunté a Ina si compartiría su perspectiva con los lectores de Young Children. Accedió con gentileza.
---
En beneficio del niño

Por Ina Furtenbach Lindén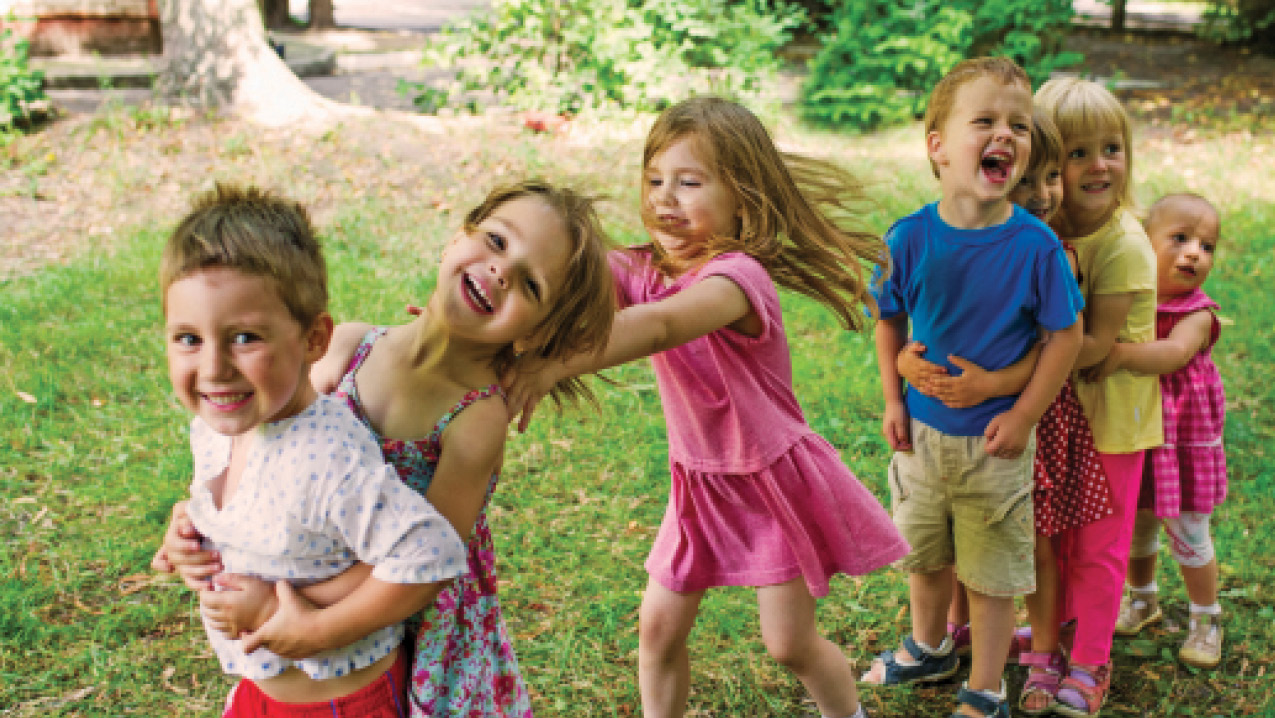 Es un honor compartir con los lectores de Young Children mis pensamientos e ideas sobre el sistema sueco.
Nuestro sistema educativo provee una educación preescolar para todos los niños de 1 a 6 años de edad. Como una transición a la Escuela Integral Compulsoria (para los de 7 a 16 años), la clase preescolar para niños de 6 años es un año introductorio. Ya que la didáctica juguetona del preescolar satisface los requisitos de la escuela primaria, ofrece una manera de introducir suavemente a los niños en la vida de la escuela primaria.
Se establecieron los preescolares en la década de 1970 como parte de las normas suecas para familias. Siguen fuertes los enlaces según la descripción del preescolar que da la Agencia Nacional para Educación del propósito:
Posibilitar que los padres y madres puedan combinar sus papeles paternales y maternales con el empleo y/o los estudios académicos
Apoyar y animar a los niños y ayudarlos a crecer en condiciones que contribuyen a su bienestar
Los preescolares son financiados con fondos públicos que son complementados por cuotas menores relacionadas a los ingresos de los padres. Los preescolares son organizados por los municipios y la ley exige que ofrezcan lugares a los niños cuyos padres trabajan o estudian y a los niños que necesitan un apoyo especial dentro de 4 meses después de solicitarse. Los preescolares ofrecen servicios de las 6 de la mañana a las 7 de la noche.
Gobernación y el establecimiento de objetivos

La gobernación a nivel nacional es una función del Parlamento y se basa en la Ley de Educación, la Ley de Discriminación y la Convención de los Derechos del Niño de las Naciones Unidas. Hay un currículo preescolar nacional. Nuestra Agencia Nacional para la Educación crea materiales e instrucción para el desarrollo y apoyo, y el Inspectorado Nacional de Escuelas supervisa y lleva a cabo evaluaciones para asegurar la calidad de los preescolares cada tres años y en cada municipio. Los preescolares que según la inspección no cumplen los objetivos del currículo pierden sus licencias.
El gobierno local, a nivel municipal, es responsable del presupuesto, los fondos, el desarrollo y así por el estilo. El municipio facilita las licencias. No solo hay preescolares dirigidos por el municipio, sino que también hay preescolares dirigidos por organismos religiosos, escuelas privadas, cooperativas, grupos de padres y madres, y más. Cada preescolar es responsable de cumplir la ley de educación y el currículo; los municipios aseguran que los preescolares cumplan los requisitos para recibir fondos.
Se promulgó en 1998 el primer currículo nacional. Es basado en la Ley de Educación y es una ordenanza obligatoria. Tiene una perspectiva sociocultural y un planteamiento basado en experiencia que forma el fundamento teórico, con un enfoque en el diálogo y la comunicación. El currículo preescolar fue revisado en 2010 y se fortaleció la dimensión del aprendizaje.
La educación en el preescolar pretende que los niños adquieran y desarrollen sus conocimientos y valores. Debería promover el desarrollo y el aprendizaje de los niños y un deseo de aprender que durará toda la vida.
–Ley de Educación de Suecia, 2010
Cada organización educativa municipal tiene un director encargado de la educación. Dicho director preescolar tiene responsabilidades como las de garantizar la calidad de cada preescolar y asignar las responsabilidades del personal. Los maestros preescolares garantizan la calidad en el preescolar.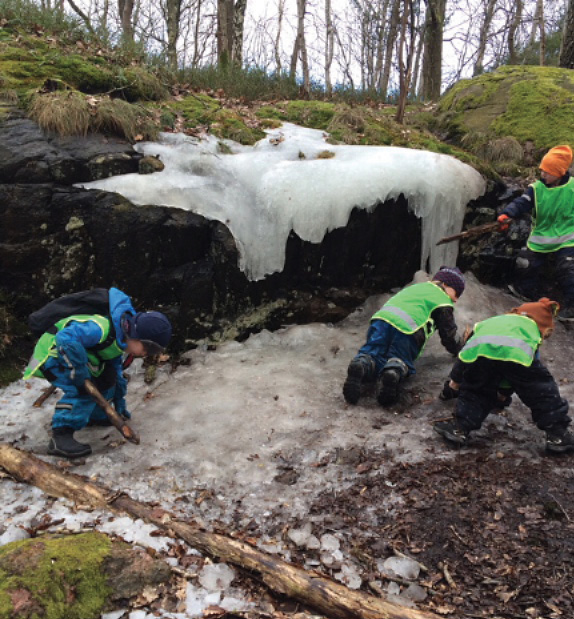 Los maestros preescolares tienen títulos universitarios que requieren tres años y medio de estudios. Para conseguir un contrato permanente, deben tener licencias facilitadas por el Ministerio de Educación. Los maestros pueden perder sus licencias en casos de mala conducta profesional. Son responsables de crear rutinas, hacer seguimiento y evaluar el aprendizaje de los niños para determinar el grado a que las actividades satisfacen los objetivos del currículo. Los maestros crean también nuevas rutinas y actividades para satisfacer las necesidades del desarrollo de los niños según las conclusiones que sacan de su revisión sistemática de la calidad de la instrucción y el aprendizaje.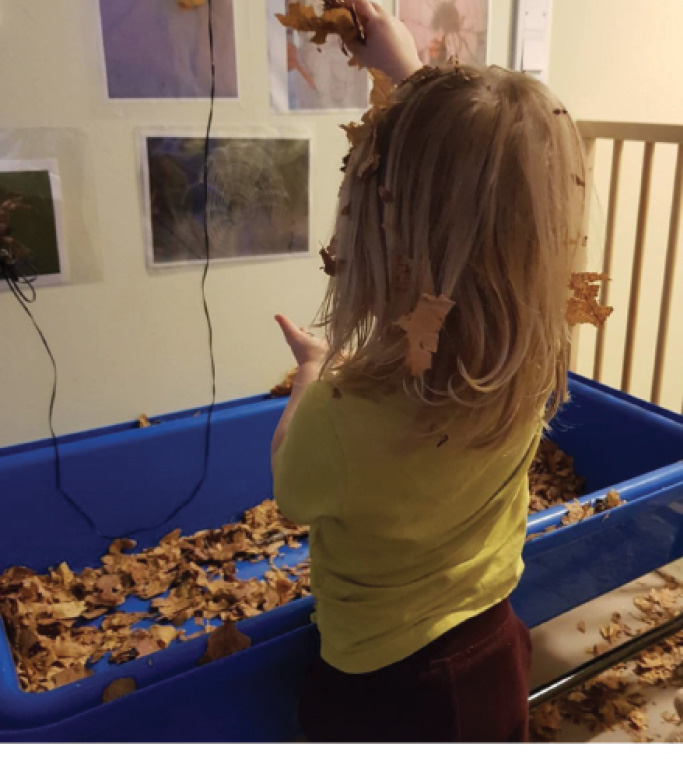 Los empleados en el cuidado infantil reciben tres años de capacitación vocacional en la secundaria superior. Son responsables con el liderazgo del maestro de la realización de rutinas. El currículo tiene distintos objetivos para los maestros y los empleados del cuidado infantil que definen los diferentes niveles de responsabilidad.
Asistencia

Más del 85 por ciento de los niños suecos de 1 y 2 años y un 95 por ciento de los de 3 a 5 años asisten al preescolar. Suecia ha abierto sus puertas durante los últimos años a muchos ciudadanos nuevos, en gran medida del Oriente Medio y el norte de África, que han incrementado significativamente la población en un periodo relativamente corto. Muchos de estos inmigrantes tienen un historial de poca formación académica y una perspectiva distinta de la educación pública. Sabemos de la investigación y la experiencia que es importante asistir al preescolar para los resultados académicos y la integración social en el futuro, así que existe mucha voluntad política de animar a estas familias a inscribir a sus niños en el preescolar. Los municipios se esfuerzan mucho por alcanzarlas mediante visitas a hogares, campañas informativas y acuerdos económicos conectados al sistema de asistencia social.
Un enfoque holístico

El sistema preescolar es basado en un enfoque holístico en que la educación interactúa con la nutrición, la salud, el cuidado social y la protección infantil. Todas las comidas preescolares se proveen gratis y los maestros comen gratis también, ya que consideramos las comidas como parte de la educación acerca de la salud. Los preescolares colaboran estrechamente con los servicios sociales en la educación, el apoyo y la prevención, además de casos de protección infantil.
Me gustaría concluir con citas de nuestra ley de educación que resumen la intención y el enfoque del sistema educativo sueco.
Todos los niños y jóvenes tendrán un acceso igual a la educación. Todos los niños gozarán de este derecho, sin importar su historial del sexo, social y económico.
—Ley de Educación (2010:800), §8,9
El beneficio del niño debería ser el punto de partida de toda la educación.
—Ley de Educación (2010:800), §10
---
Fotografías: 1, © NAEYC; 2, © Getty Images; 3, por la autor.
Rhian Evans Allvin
Rhian Evans Allvin is the chief executive officer of NAEYC. She is responsible for guiding the strategic direction of the organization as well as overseeing daily operations. Before joining NAEYC, Evans Allvin was a guiding force in Arizona's early childhood movement for more than 15 years, including serving as CEO of Arizona's First Things First.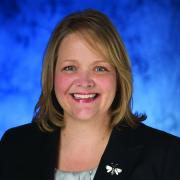 Ina Furtenbach Lindén
Ina Furtenbach Lindén is educational director for Gothenburg, Sweden. She previously was an area manager for preschool education in West Gothenburg, overseeing 50 preschools. Ina led the development of a sustainable organization that trains directors, teachers, and other staff, increasing educational quality and improving communication. She follows the Reggio Emilia approach. [email protected]