Viewpoint. Promoting Gun Safety: Sharing Knowledge of Child Development to Support Informed Decisions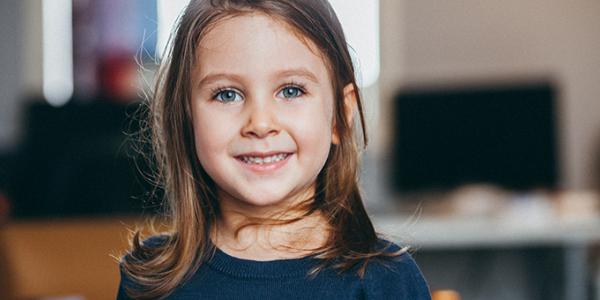 You are here
As I stir vegetables in a hot pan, I see my 2-year-old daughter about to pull on the handle of the cabinet under the sink. "No, no," I say firmly, "that cabinet is dangerous! We don't play with it." She pouts and gives the handle a firm tug. The child lock catches, preventing her from opening it. Again I tell her to leave the cabinet alone. She lets go and wanders into another room.
Like many parents with small children, I lock my cleaning supplies in a cabinet. Although I am careful to explain to my daughter why we don't play in there, I know that she is young and inquisitive and doesn't understand the hazards posed by the chemicals. I also know that despite my best intentions, I can't have my eyes on her 24/7, and I need to take steps to protect her when my back is turned.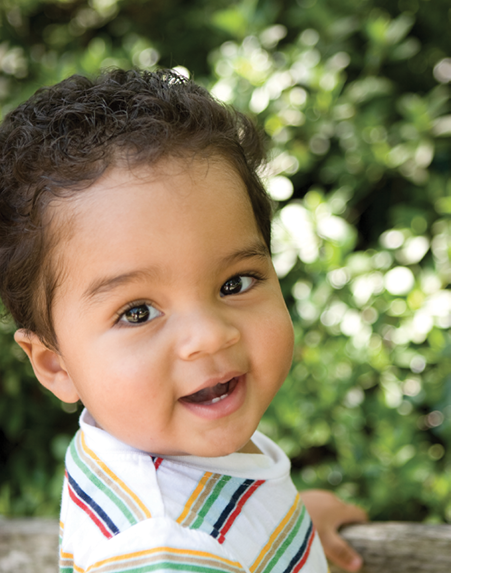 It is our responsibility, as parents, educators, and caregivers, to teach children to recognize and avoid dangers, and to create safe environments for them. That's why it makes sense to lock up toxic cleaning supplies, to put medication out of children's reach, to be aware of allergens in other people's homes that might trigger a severe reaction. If you've nodded along with these examples, then I ask you very respectfully to think about another potential risk for children: access to guns in your home or in the places they visit. Because gun ownership is widespread in the United States (Parker et al. 2017), this is an important topic for everyone to consider.
We can all agree on the importance of protecting children; how we do so differs. The safest option, according to organizations such as the National Shooting Sports Foundation (2017), is for gun owners to lock up their firearms unloaded with the ammunition secured in a different location. If that is not possible, guns and ammunition should be locked in a safe. Hiding guns or relying on children to leave them alone are not dependable solutions. Understanding why children can't be trusted to resist the temptation of playing with a gun requires experience with and knowledge of child development.
As an early childhood educator, I feel uniquely positioned in this discussion—and I hope my fellow educators will join me in increasing children's safety. We have a special opportunity to protect children, not just because of the relationships we build with families, but also because of our insights into how children develop and think. We need to share our expertise with other adults so that everyone can better predict how children may behave around guns and make safe choices about gun storage.
Each early childhood program is different. The relationships with families, the way the local community feels about guns or is affected by gun violence, and the program staff's comfort level with the topic will all factor into the approaches different programs take. Some may add safety information on a variety of topics—including guns—to family conferences or back-to-school night; others may send information home with children or put a safety poster near the main entrance. Working collaboratively, perhaps including a representative group of families, each program should be able to find a sensitive and effective method to communicate with families about gun safety.
 
How child development informs gun safety

Regardless of how you start the conversation, here are several essential points to share:
Children are explorers and observers. If it is hidden, they will find it. All of us have stories about children finding something we didn't expect or knowing something we didn't think they had heard or could understand. In most cases those stories are comical—with guns they could be tragic. Some may think hiding a gun is sufficient, but studies have shown that adults underestimate how likely children are to know there is a gun in the house and where it is. One study showed that 70 percent of children knew where the firearm was stored in their house and 36 percent had handled it without their parents' knowledge (Baxley & Miller 2006; see also Jackman et al. 2001). Families with guns in the home need to employ stringent safety measures, such as using a gun safe, for the security of their own children and others who may be visiting.
 

Children's physical abilities can be difficult to gauge. Children's gross and fine motor control increase over time. One of the common misconceptions about gun safety is that even if small children find guns, they are not strong enough to pull the trigger. Although research on this seems limited, one small study found that 25 percent of 3- and 4-year-olds were able to pull a trigger (Naureckas et al. 1995), and there have been a number of news reports on shootings by 2-year-olds (Ingraham 2016).

Considering older children, we often think of 8-, 9-, and 10-year-olds as having exceptional physical control. But their physical skills are also still developing. We shouldn't assume that they have the same ability to control their movements as an adult (or the same ability to understand the capabilities and limits of a weapon).
 

Children are still developing self-control. Teaching children to respect firearms is important, but we can't expect them to resist an opportunity to play with guns. Guns can be very alluring; even children who have been trained in gun safety may pick them up and play with them. Multiple investigations, both in academic settings (Miltenberger 2008) and in the media (ABC News n.d.), demonstrate that children may be able to verbalize that they shouldn't pick up a gun, but when they encounter one in an unsupervised setting, they will still play with it. Researchers have also shown that even children who learn gun safety during a formal program are not always able to transfer that knowledge to their natural environment (Miltenberger 2008).
 

Children's understanding varies, is growing, and is often more limited than it may appear. Young children do not truly understand what shooting someone means; to them, it is a representation of power and a typical way that "good guys" get the "bad guys" (Hardy n.d.). They are also still learning to separate fiction from reality. Older children's understanding is also incomplete. A child in the primary grades may seem to comprehend a gun safety lesson, but is unlikely to truly get what it means for a person or animal to be hit by a bullet. Older children may be aware of the serious nature of shooting someone, but may not realize how easily a bullet can pass through a wall or other solid object. Learning about gun safety is much like children learning to cross the street—we teach them about it and help them with it for years before we allow children to cross by themselves.
 

Children typically do not have an accurate concept of death. Just as young children don't truly understand what it means to shoot someone, their concept of death is still developing. Young children usually don't understand that death is irreversible and that the person who has passed away is not coming back. They therefore won't fully grasp the consequences of firing a gun. There are many resources to help caregivers comfort a child who has lost a loved one. However, I have not yet seen a resource that enables children to grasp the permanence of death and thus the dangers of playing with firearms.
 

Children's fictional gun play can be developmentally appropriate and healthy. Whether it takes the form of war, cops and robbers, or superheroes, children engage in all sorts of dramatic play incorporating guns and other violence (Levin 2003). They use this play to feel powerful, work through their thoughts and concerns, and experiment with other personas. General consensus among child development experts is that children benefit from this type of play. In addition, banning it won't work—children will just play it under a different name or away from adult supervision. However, caregivers should help guide and elevate the play, and step in if children are scared or getting hurt. Like other playful learning experiences, fictional gun play should be monitored by adults and can be used as an opportunity to discuss gun safety, as well as thoughts and feelings about violence.
 
Concrete steps

Adults should expect that children are drawn to guns, will play with them if they find them, don't understand what guns really do, and can't understand the consequences of shooting a living being. Given that children's understanding is very limited and given that children can't be expected to leave a gun alone if they find it, it is dangerous for guns to be unlocked and accessible.
The American Academy of Pediatrics recommends that if there are guns in the house, they be unloaded and locked up, with ammunition stored separately (AAP 2015). If that is not possible, other products (such as trigger locks) can help prevent unintentional firing.
Having honest and age-appropriate conversations with children is also crucial, whether or not a particular family owns a gun. Starting at an early age, children should be able to ask questions about guns and safety. They should learn about and respect the danger of firearms and know what to do if they find a gun. Parents and caregivers must recognize that children move through many different environments during their day, including spending what may be unsupervised time in the homes of friends and relatives. To ensure children's safety, parents and caregivers need to know when there are guns present in a home and how they are stored.
Our understanding of child development can help families make informed decisions about how to protect children.
To help you and the families you work with learn more about gun safety, you can turn to a number of resources. The Be SMART program covers safe gun storage, talking to others about safe storage, and modeling appropriate behavior around guns (besmartforkids.org). The National Sports Shooting Foundation has sections on its website devoted to gun safety and broaching conversations about it (www.nssf.org/safety/safety-conservation-literature/). In addition, resources related to protecting children are available from the American Academy of Pediatricians (www.healthychildren.org/English/safety-prevention/all-around/Pages/Gun-Safety-Keeping-Children-Safe.aspx) and Everytown for Gun Safety (everytownresearch.org/reports/innocents_lost/).
Early childhood educators know that our efforts to nurture children are not limited to our actions inside the classroom. Even so, we may be wary of overstepping our role or weighing in on contentious issues. But we don't have to share (or even know) families' perspectives on guns to offer essential information on child development and safety. We have an understanding of child development that can help families make informed decisions about how to protect children. That should push us to find a way to start these important conversations.
---
References

AAP (American Academy of Pediatrics). 2015. "Handguns in the Home." www.healthychildren.org/English/safety-prevention/at-home/Pages/Handguns-in-the-Home.aspx.
ABC News. N.d. "What Young Kids Do with Guns When Parents Aren't Around." Video. 20/20. http://abcnews.go.com/2020/video/young-kids-guns-parents-22325589.
Baxley, F., & M. Miller. 2006. "Parental Misconceptions about Children and Firearms." Archives of Pediatric and Adolescent Medicine 160 (5): 542–47.
Hardy, B. N.d. "Boys and Guns: What's a Parent to Do?" PBS Parents. www.pbs.org/parents/raisingboys/aggression05.html.
Ingraham, C. 2016. "Toddlers Have Shot At Least 23 People This Year." Wonkblog. The Washington Post. www.washingtonpost.com/news/wonk/wp/2016/05/01/toddlers-have-shot-at-least-23-people-this-year/?tid=a_inl&utm_term=.2a6f7b4591fd.
Jackman, G.A., M.M. Farah, A.L. Kellermann, & H.K. Simon. 2001. "Seeing Is Believing: What Do Boys Do When They Find a Real Gun?" Pediatrics 107 (6): 1247–50. www.ncbi.nlm.nih.gov/pubmed/11389238.
Levin, D.E. 2003. "Beyond Banning War and Superhero Play: Meeting Children's Needs in Violent Times." Young Children 58 (3): 60–63. http://dianeelevin.com/wp/wp-content/articles/warandsuperhero.pdf.
Miltenberger, R.G. 2008. "Teaching Safety Skills to Children: Prevention of Firearm Injury as an Exemplar of Best Practice and Assessment, Training, and Generalization of Safety Skills." Behavior Analysis in Practice 1 (1): 30–36.
National Shooting Sports Foundation. 2017. "Firearms Responsibility in the Home." www3.nssf.org/share/PDF/safety/FRITH.pdf.
Naureckas, S.M., C. Galanter, E.T. Naureckas, M. Donovan, & K.K. Christoffel. 1995. "Children's and Women's Abilities to Fire Handguns." Archives of Pediatric and Adolescent Medicine 149 (12): 1318–22. www.ncbi.nlm.nih.gov/pubmed/7489067.
Parker, K., J. Horowitz, R. Igielnik, B. Oliphant, & A. Brown. 2017. America's Complex Relationship with Guns: An In-Depth Look at the Attitudes and Experiences of U.S. Adults. Washington, DC: Pew Research Center. http://assets.pewresearch.org/wp-content/uploads/sites/3/2017/06/0615154....
---
Viewpoint, a periodic feature of the journal, provides a forum for sharing opinions and perspectives on topics relevant to the field of early childhood education. The commentary published in Viewpoint is the opinion of the author and does not necessarily reflect the view or position of NAEYC. NAEYC's position statements on a range of topics can be found at NAEYC.org/resources/position-statements.
---
Photograph: © Getty Images
Sarah Erdman
Sarah Erdman is an experienced early childhood educator and museum professional in Northern Virginia. She teaches at FB Meekins Cooperative Preschool. [email protected]