From Our President. Finding Grace in Challenges and Change: Reflections on the Past Two Years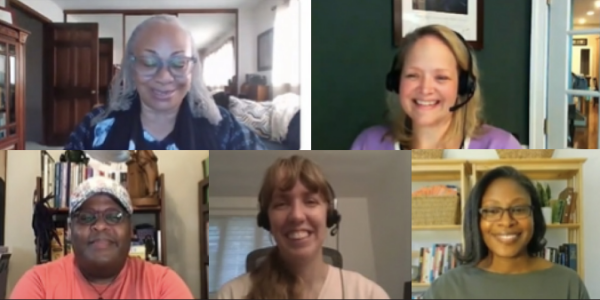 You are here
Dear NAEYC Family,
It's hard to believe that this is my last column as your president! The last two years have been so special for me, a wonderful capstone to my early childhood education career. Having a leadership role in this organization during these unprecedented times has been both challenging and rewarding. Weighing in on decisions about staffing and budgets, the hard calls about in-person or virtual conferences, and the sale of the building during this COVID-19 pandemic have been challenging. However, there have been some good times and growth. Recording sessions and remarks for our virtual conferences, institutes, summits, forums, and meetings has provided the opportunity for me to learn some new things and grow in my comfort level with being in front of the camera.
In my Young Children From Our President columns, I've made connections to the journal's content by telling stories from my personal experiences. In these stories, I've introduced you to some of my colleagues, mentors, mentees, former staff, and family members. I've shared stories of my journey as an early childhood educator. These writings have even caused one of my colleagues to say that reading my column was like having a conversation with me. So, I believe that over these past two years, I've been somewhat of a griot. A griot is a storyteller in West African cultures.
My hope was that by sharing information about me, you could see that at my very core, I'm a practitioner at heart. Storytelling is a powerful tool for early childhood advocates. By telling our stories, we put a human spin and face to the data. We make the information real for those we are communicating with.
By telling our stories, we put a human spin and face to the data. We make the information real for those we are communicating with.
It has also been a pleasure these past several years to serve with Rhian Evans Allvin, NAEYC's immediate past CEO. Because of the historic nature of these times, we have been in communication almost weekly in some cases, as we navigated the uncharted waters of maintaining NAEYC's viability during the COVID-19 pandemic. Rhian has been steadfast in her leadership of our organization and as she moves on in her career, she leaves NAEYC in a better place and positioned for growth and new opportunities.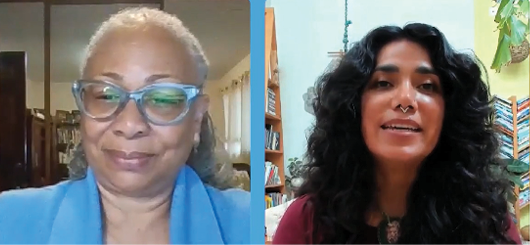 We leave you in good hands. Natalie Vega O'Neil, NAEYC Governing Board president-elect, is passionate about our organization and is looking forward to serving you, and I'm looking forward to supporting her presidency.
Our new CEO, Michelle Kang, is also looking forward to leading our organization. Her vision for the future of NAEYC is clear, and I know she will, as my grandfather would say, "keep her hand on the plow and her eyes on the prize" as she takes the helm of our organization.
And so, it's not goodbye, but I'll see you later because I'm looking forward to connecting with you all again in the future, hopefully in person at annual conference!
Best,
Ann
---
Copyright © 2022 by the National Association for the Education of Young Children. See Permissions and Reprints online at NAEYC.org/resources/permissions.
Ann McClain Terrell
Current president of NAEYC (National Association for the Education of Young Children)