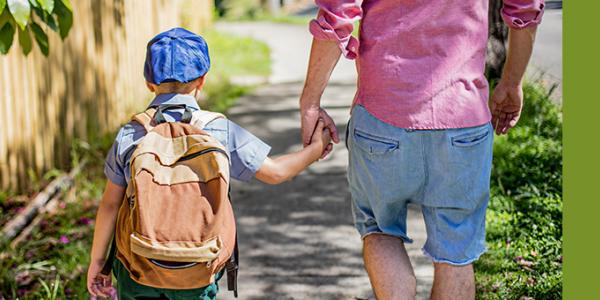 You are here
Home
/
Coping with Disasters
We've compiled these online resources to provide information on how to help when disaster strikes. This includes a list of organizations that help those in need, information on how to talk to young children about disasters they learn about in the media, and preparedness for child care and preschool programs in the U.S. We've also provided information about helping children during and after a disaster. 
---
How organizations help children in a disaster
Red Cross
The Red Cross helps people affected by disasters across the country and around the word.  
Save the Children
Save the Children responds to the unique physical and emotional needs of children impacted by international disasters. The Domestic Emergencies Unit site emphasizes both preparedness for and responses to emergencies and disasters in the U.S., including issues around childcare.
 
UNICEF
UNICEF works to reach the most urgent needs of children.
 
CARE
CARE delivers food, shelter, and other essentials to survivors of disasters.
 
Children and Disasters
This comprehensive list from the American Academy of Pediatrics includes over 130 links to resources for families, child care facilities, and schools.
 
Developing Culturally Appropriate Resources
In 2009 NAEYC's Asian Interest Forum (AIF) developed culturally sensitive resources to help those impacted by a Typhoon in Taiwan.  This column shares some of the strategies and insights learned about how to help young children from different cultures cope with natural disasters.
---
Disaster planning for child care and preschool programs
Children and Disasters  
This compilation of web-based resources for programs is from the American Academy of Pediatrics.
 
Childcare Emergency Preparedness Toolbox
Seven print tools programs can use to evaluate their emergency preparedness plan - from the federal government.
 
NCCIC's Office of Child Care's Emergency Preparedness 
This resource includes information on several Federal agencies, national organizations, and publications that have information for child care providers on preparing for emergencies.
 
Child Care Aware® of America's Emergency Preparedness
Resources for child care care providers and CCR&Rs to prepare for a crisis, disaster, or emergency event. 
---
Talking to children about disasters 
Tips for Talking to Children and Youth after Traumatic Events
Subtitled "A Guide for Parents and Educators," this printable PDF contains concise tips for talking to children after traumatic events as well as resource links when more active intervention may be required. 
 
Talking to Children about Earthquakes and Other Natural Disasters
Suggestions for talking to children about earthquakes and natural disasters from a child psychiatrist are provided in a printable PDF by the American Academy of Child and Adolescent Psychiatry.
---
Helping children after a disaster  
Helping Children Cope with Tragedy-related Anxiety
This web page, from Mental Health America (formerly known as the National Mental Health Association), offers tips for parents in helping preschool-age children, as well as grade school-age children and adolescents, with tragedy-related anxiety.
 
Helping Young Children Rebound after a Natural Disaster
Resources from Teaching Strategies author Cate Heroman and mental health expert Jenna Bilmes about responding to children after a natural disaster.
 
Helping Children after a Disaster
Children's responses to trauma, changes in a child's behavior parents should watch for, and links to fact sheets on depression, sleep problems, grief, and other behavioral issues are included on this web page. 
 
After the Crisis: Using Storybooks to Help Children Cope
Authors Cathy Grace and Elizabeth Shores offer literature-based activities to help children who have been through a trauma. With activities and exercises that can be used in conjunction with 50 children's books, the discussion starters and writing and art activities in After the Crisis can be used by teachers to promote children's ability to cope and heal.
---
Including children in post-disaster rebuilding
Making Space for Children: Planning for Post-disaster Reconstruction with Children and Their Families
This Save the Children report details how the Tsunami Rehabilitation Programme involved children and families in helping to rebuild after the Indonesia tsunami, creating a sense of control and efficacy for children.
---
Families coping with disaster
Coping with Disaster
Mental Health America's "Coping with Disaster" fact sheet series offers information on coping with the stress of natural disasters as well as fact sheets specifically written for advocates and community leaders.
 
Media Coverage of Traumatic Events
This web page discusses research findings that link watching media coverage of traumatic events with stress. The article gives viewing recommendations and other advice for parents of young children.
---
Post-disaster policy recommendations
2010 Report to the President and Congress
The U.S. National Commission on Children and Disasters' downloadable report calls for the development of a national strategy for children in disasters to ensure children are protected before, during, and after an emergency. The website also has links to resources from different agencies and organizations.
---
Volunteering services
Volunteer Your Child Care Expertise
If you would like to provide child care services in the U.S. as a volunteer in Red Cross and FEMA shelters and service centers in future disasters, Children's Disaster Services sets up child care centers in shelters and disaster assistance centers across the nation. CDS provides a weekend training and criminal background checks for their volunteers, who go to disaster sites in the US for up to two weeks to help children overcome their losses through play and caring relationships with the volunteers.  Volunteers' expenses are reimbursed.
Founded in 1926, the National Association for the Education of Young Children is the largest and most influential advocate for high-quality early care and education in the United States.