NAEYC Lauds $39B in Child Care and Family Relief in American Rescue Plan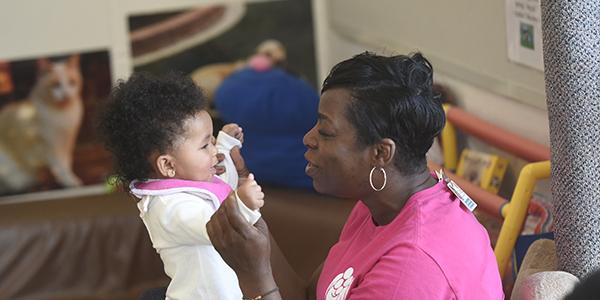 You are here
Home
/
NAEYC Lauds $39B in Child Care and Family Relief in American Rescue Plan
Media Contact:
Will Bohlen
[email protected]
~Lifeline is Critical to America's Economic Recovery~
WASHINGTON (March 11, 2021)
Today, the National Association for the Education of Young Children (NAEYC) joins millions of early childhood educators, families, and business owners  in  applauding the passage of the American Rescue Plan, which includes an historic $39 billion in child care relief. Thanks to the tireless work of early childhood educators and allies, along with champions in Congress and the leadership of the Biden Administration, these funds will allow child care programs across states and settings to meet their most urgent needs, thereby stabilizing the essential sector that anchors America's economy and recovery. 
"For a full pandemic year, child care providers have put their lives and livelihoods on the line, pushing themselves in service to children, families, and their communities until they reached a breaking point—and then pushing a little farther," said NAEYC CEO Rhian Evans Allvin, noting that throughout the year, NAEYC elevated their experiences and shared their challenges in real time.
The American Rescue Plan's substantial, meaningful investment, which includes a $24 billion child care stabilization fund and $15 billion in emergency funds for the Child Care and Development Block Grant (CCDBG), as well annual increases for mandatory funding for child care, finally recognizes their sacrifices and strengths, and begins to turn the page toward a new chapter. 
The moment now requires the critical leadership of Governors, legislatures, state administrators, and advocates to use this funding as a down payment to address the structural barriers that have prevented professional salaries, health insurance, and retirement benefits for early childhood educators.
"This is the time to start to rebuild an equitable child care sector in a way that puts a diverse, well-prepared, supported, and compensated workforce at the center, driving supply and quality simultaneously, and creating a system that both keeps kids safe while their parents work and propels the science of early learning," Allvin said. "That means a system that is not built on the backs of early childhood educators' poverty-level wages nor parents paying prices that are more than in-state college tuition."
The relief funds can be used to address affordability, compensate educators, expand eligibility, and support programs that, as a result of the pandemic, are struggling to cover expenses like rent, utilities, and payroll in the wake of increased costs and decreased revenue. The funds are also one part of a relief plan that includes multiple elements crucial to supporting children, families, and educators across states and settings, such as: 
$1 billion for Head Start programs 
$130 billion for K-12 education 
Expanded child tax credit and improved child care tax credit
Expanded student loan forgiveness and emergency grants for college students 
Stimulus checks for eligible individuals and families 
NAEYC is thankful to its national and state partners; to the thousands of early childhood educators from all states and settings who have tirelessly made their voices heard; and to the policymakers on Capitol Hill who heeded the calls of these educators and families, and recognized why child care must be prioritized as a core component of an equitable economic recovery. 
As NAEYC celebrates this moment, and the fact that the child care providers who have been barely hanging on for a year will be able to keep their lights on and their doors open, it looks forward to continuing to work with Congress to sustainably and substantially invest in early childhood education and educators as part of America's core infrastructure, and build a system that works for our nation's children, families, educators, and economy.