House Passes a New HEROES Act to Save Child Care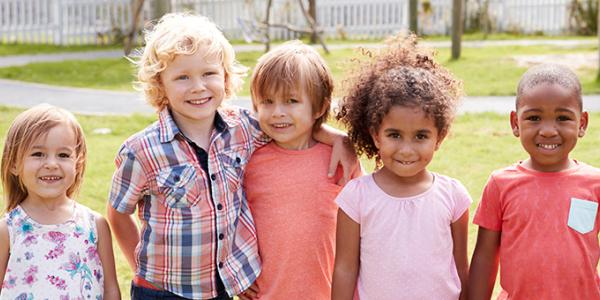 You are here
Home
/
House Passes a New HEROES Act to Save Child Care
For Immediate Release:
October 1, 2020
Media Contact:
Marketing
202-232-8777
[email protected]
House Passes a New HEROES Act to Save Child Care

NAEYC Urges the Senate to Make COVID-19 Relief Real for Children and Families  

WASHINGTON (Oct. 1, 2020)—The National Association for the Education of Young Children (NAEYC) applauds the passage tonight of the updated HEROES Act by the U.S. House of Representatives. This legislation, which includes an investment of $57 billion to stabilize and support child care, marks a significant and important moment in Congress' efforts to recognize and respond to the needs of children, families, educators, child care programs, and businesses across our nation.
Negotiations must take place in the Senate in order to make this desperately needed relief real. As they do, NAEYC celebrates and thanks the leadership of the House, as well as that of educators and advocates across states and settings, who have worked tirelessly to ensure elected officials understand the depth and breadth of the child care crisis and its effect on our national economic recovery. 
"We are grateful to Speaker Pelosi and the many champions in Congress who have prioritized child care in this package. Without this level of investment, families will continue to suffer, child care programs will continue to close, and the economy will not recover," said Rhian Evans Allvin, CEO of NAEYC. "Every single relief proposal from Democrats and Republicans, in both the House and the Senate, has included funding for child care. Now is the time for Congress and the White House to act to save child care, before it is too late."
With decreased revenue and increased expenses, child care programs are closing their doors permanently every day, worsening an already perilous lack of child care access, quality, and affordability. Nearly 40% of programs remain certain that they will close permanently without additional public assistance. 
NAEYC urges Congress to act now to provide the needed investments to stabilize child care and early learning so the essential child care workforce in this $99 billion industry can continue to support children, families, and the American economy through this crisis, recovery, and beyond.

For more on NAEYC's surveys and statements on child care and the pandemic, please visit www.naeyc.org/pandemic-surveys