NAEYC Publishes New Book, Each and Every Child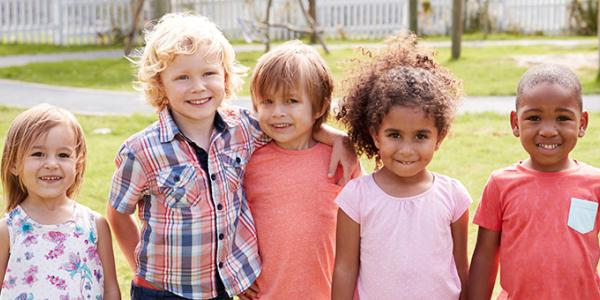 You are here
Home
/
NAEYC Publishes New Book, Each and Every Child
For Immediate Release:
February 18, 2020
Media Contact:
Gill Walker
gwalker@naeyc.org
202-350-8857
New Book: NAEYC Captures What Equitable Learning Opportunities Look Like in Each and Every Child 

Washington, D.C.-- The National Association for the Education of Young Children (NAEYC) announces the publication of Each and Every Child: Teaching Preschool with an Equity Lens, edited by Susan Friedman, NAEYC's senior director of publishing and professional learning and Alissa Mwenelupembe, children's advocate and NAEYC Governing Board Member. 
All educators have a part to play in advancing equity in early learning. This thoughtfully curated work provides concrete strategies and tips for implementing recommendations from NAEYC's position statement "Advancing Equity in Early Childhood Education," for educators who work with children ages 3 through 5. 
Each and Every Child also has clear, actionable ties to NAEYC's Early Learning Program Accreditation Standards, and reflection questions that invite readers to create and foster learning environments that promote equity for all. 
A child's starting point matters—such an insightful and compelling message begins the journey of unpacking implicit biases in the field of early childhood. If you have been looking for a guide that operationalizes equity and shifts it into the reality of practice, this is the book for you. This is a game changer for the field of early learning.
—Marquita F. Davis, Deputy Director of Early Learning, Bill & Melinda Gates Foundation 
Each and Every Child features diverse voices from the field, and explores diverse topics including: 
Children's conversations about identity
Preventing expulsion in preschool
Examining our own biases and more
---
This book is available for purchase in the NAEYC online store. For more information on this book and other resources, visit NAEYC.ORG/resources/pubs. 
Email jgamble@naeyc.org for author interview availability.
###
NAEYC is the foremost professional membership organization committed to transforming the lives of young children and delivering on the promise of high-quality early learning. NAEYC represents 60,000 early childhood educators who care for, educate, and work on behalf of young children, birth through age 8. Learn more about NAEYC at www.NAEYC.org.