NAEYC Adds Equity & Diversity to the Spotlight Book Series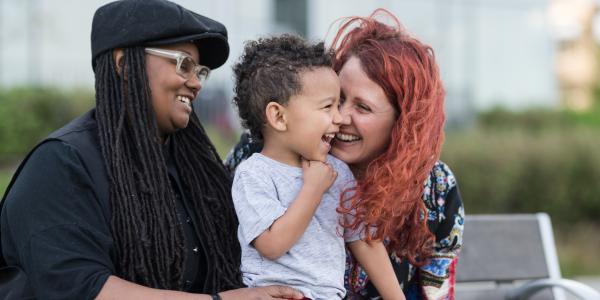 You are here
Home
/
NAEYC Adds Equity & Diversity to the Spotlight Book Series
For Immediate Release:
April 2, 2019
Media Contact:
Gill Walker
gwalker@naeyc.org
202-350-8857
 

NAEYC Book, Spotlight on Young Children: Equity and Diversity Highlights Equitable Learning Opportunities for Young Children 

Washington, D.C.-- The National Association for the Education of Young Children (NAEYC) launched a new book, Spotlight on Young Children: Equity and Diversity, edited by Associate Professor of Early Childhood Education at University of Colorado Denver, Cristina Gillanders, and NAEYC's Editor of Books and Related Resources, Rossella Procopio. 
The newest book in the Spotlight on Young Children series is influenced by NAEYC's upcoming position statement on advancing equity in early childhood education. It is a collection of articles that contextualizes how early childhood educators can build on a child's diverse knowledge and abilities in the classroom and empower them to achieve their full potential. 
Children's unique and complex identities, experiences, families, cultures, and backgrounds shape their learning and development. Equity and Diversity highlights the goal to recognize those identities as strengths, building on children's diverse knowledge and abilities, and empowering children to succeed. 
The book provides insight on examining your own biases, navigating conversations about race and racism with children and families, supporting families of all structures in your programs and much more. 
Email jgamble@naeyc.org for author interview availability.
This publication is available for pre-order in the NAEYC online store. For more information on this book and other resources, visit NAEYC.ORG/resources/pubs. 
###
NAEYC is the foremost professional membership organization committed to transforming the lives of young children and delivering on the promise of high-quality early learning. NAEYC represents 60,000 early childhood educators who care for, educate, and work on behalf of young children, birth through age 8. Learn more about NAEYC at www.NAEYC.org.