NAEYC Announces Michelle Kang as Chief Strategy and Innovation Officer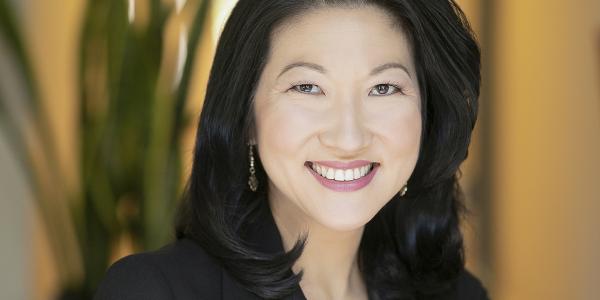 You are here
Home
/
NAEYC Announces Michelle Kang as Chief Strategy and Innovation Officer
For Immediate Release: 
December 10, 2019
Media Contact:
Gill Walker
marketing@naeyc.org
NAEYC Announces Michelle Kang as Chief Strategy and Innovation Officer

Michelle Kang tapped for new leadership role at the National Association for the Education of Young Children
WASHINGTON, D.C. — Michelle Kang has been named Chief Strategy and Innovation Officer at the  National Association for the Education of Young Children (NAEYC).
Kang's transition comes after a national search that yielded close to 90 candidates. In this newly created executive role, she will oversee the strategic direction and daily operations for the association's early learning program accreditation, publishing and professional learning, member experience and market solutions, and global engagement. 
NAEYC Chief Executive Officer Rhian Evans Allvin shared that "Michelle is deeply committed to leadership that supports the performance, engagement, behaviors, strategies, and systems necessary to sustain a strong organizational culture.  As NAEYC continues to grow, Michelle's leadership is an essential addition to our team."
"I'm thrilled to further extend my commitment to inclusion and advocacy for early childhood education through this exciting opportunity at NAEYC," Kang expressed.
Kang is a passionate advocate for the impact of high-quality early childhood education. She is also deeply committed to employee engagement and innovation in workplaces and classrooms.
Michelle brings extensive leadership and experience in business operations, sales and client relationships, program analysis and solutions implementation, education operations, education technology and coaching and mentoring. For the past 16 years, she has served in various roles at Bright Horizons including Vice President of Client Relations and most recently Vice President of Strategic Initiatives and Operational Strategy and Chief of Staff to the Chief Operating Officer.  Through her leadership, she has impacted the operations and delivery of high-quality early care and education across North America and partnered closely with employers who have supported early care and education in worksites across the globe.
For more than 30 years, Bright Horizons has provided high-quality education and care around the globe.  The company partners with families, early educators and employers to empower children to thrive and become joyful learners.  Bright Horizons has always been committed to NAEYC accreditation standards for its centers as a hallmark of high-quality early education.
According to Bright Horizons COO for North America Child Care Center Operations Mary Lou Burke-Afonso, "Over nearly 16 years, Michelle made an indelible a mark on so much of what we do at Bright Horizons and always with a deep devotion to our mission, our people and those we serve.  NAEYC will truly benefit from Michelle's many talents, strategic mindset, and devotion to serving as an advocate for children and high-quality early education."
Prior to her role at Bright Horizons, Kang served as Associate Director of Community Relations at Harvard University. She holds a Bachelor's Degree from The College of William and Mary, a Master of Education from the Curry School of Education at the University of Virginia and a Master of Science from the Saïd Business School at the University of Oxford.
# # #
NAEYC is the premier professional membership organization; committed to improving the early childhood education profession, and transforming the lives of young children, worldwide. NAEYC advocates for thousands of early childhood professionals who care for, educate, support, and work on behalf of children, birth through age 8. Learn how to get involved with NAEYC at www.NAEYC.org/membership