NAEYC Joins Aspen Institute Initiative to Advance Innovative Strategies for Families' Health and Economic Prosperity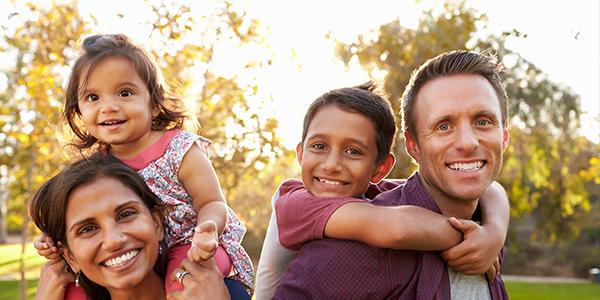 You are here
Home
/
NAEYC Joins Aspen Institute Initiative to Advance Innovative Strategies for Families' Health and Economic Prosperity
For Immediate Release:
July 28, 2020
Media Contact:
Gill Walker
gwalker@naeyc.org
202-350-8857
NAEYC Joins Aspen Institute Initiative to Advance Innovative Strategies for Families' Health and Economic Prosperity

[WASHINGTON, DC] – The National Association for the Education of Young Children (NAEYC) joins the second cohort of the Aspen Family Prosperity Innovation Community, Ascend at the Aspen Institute's initiative for breakthrough innovations and collaborations that position families to reach educational success, economic prosperity, and health and well-being. The launch of this community could not come at a more crucial time, as businesses and communities reimagine how we support families as we navigate and respond to the coronavirus pandemic, racial injustice, and economic upheaval.
This new phase of Family Prosperity brings together 20 national and community-based organizations and 14 expert advisors from across the U.S., including employers in the public and private sectors. Working beside families and guided by their expertise and experience, this community will develop, refine, and amplify strategies and solutions that remove barriers and accelerate prosperity for families, centering people of color and those with low incomes.
This community is vital to facing the challenge of the moment: keeping prosperity from slipping away for families. The coronavirus pandemic is threatening our health and our economy, spotlighting the existing cracks in the nation's systems that millions of Americans have been falling through for generations. As leaders aim to stem the fallout, Family Prosperity is in the position to catalyze long-term solutions that will work for families now and well after the pandemic is over.
Together, Family Prosperity will:
Build, disseminate, and implement a portfolio of actionable approaches and strategies  that put child and family outcomes at the center, including innovations in paid leave and child care; equitable support for families' health, mental health, and well-being; employment partnerships; and public benefits programs like the Supplemental Nutrition Assistance Program.
Identify a set of practices and policies that can shift the narrative around families with low incomes and transform policymaker, practitioner, and public mindsets; and
Create and refine bold policies that can influence the private sector and the way workers, particularly those with low wages, are supported, employed, and trained.
Family Prosperity, supported by a $7 million grant from the Robert Wood Johnson Foundation, is geographically diverse, with partners in states from Alaska to Tennessee, Massachusetts to New Mexico. This second cohort brings a heightened focus to engaging the business community and the role of employers in advancing employment, educational opportunities, and the health and well-being of families. Family Prosperity partners are not only thought leaders, but employers themselves, and are thinking deeply about how they engage with their communities. Advisors from Sodexo, FedEx, Trupo, and other employers also join us to share their perspective and strategy for approaches to prosperity that are collaborative with the business sector. 
---
###
NAEYC is the foremost professional membership organization committed to transforming the lives of young children and delivering on the promise of high-quality early learning. NAEYC represents 60,000 early childhood educators who care for, educate, and work on behalf of young children, birth through age 8. Learn more about NAEYC at www.NAEYC.org.