David Walz: Candidate Statement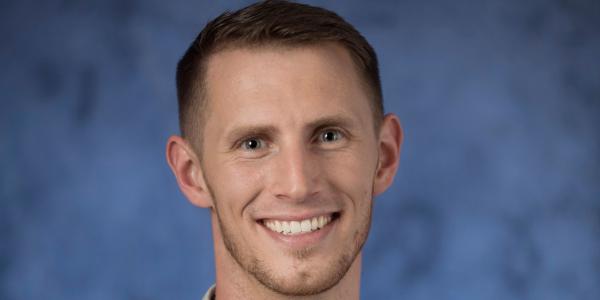 You are here
Home
/
David Walz: Candidate Statement
Dear Members of NAEYC:
I am applying for the Student Board Member position within the National Association for the Education of Young Children while completing my last year of graduate-level training in the field of school psychology. I have become highly interested in the field of education, specifically in early childhood education. This interest arose during my bachelor's degree program in family counseling at Kansas State University. I have continued to develop my passion for working with students through several experiences within my practicum positions at the University of Missouri in regular education. I have worked with students who display academic and behavioral concerns that could have been identified before kindergarten. I have also had the pleasure of working as a student of school psychology at the Child Development Lab at the University of Missouri, where I was able to further hone my organizational, technological, and professional skills with families, educators, and children. In addition, I was a bilingual early childhood family educator for Project Eagle in Kansas City and prior to that position I completed two and a half years as a youth development volunteer with the Peace Corps in El Salvador. After my studies at the University of Missouri, I will pursue my license to become a nationally certified school psychologist.
As a graduate student of school psychology, I have learned the importance of universal early childhood education as a key component toward driving sustainable, research-based prevention practices. Along with the preventative practices, I have learned the skills needed to implement Response to Intervention (RtI) and Multi-Tiered Systems of Support (MTSS) procedures at a school, classroom, and individual level. The knowledge of RtI and MTSS that I bring to the vision and mission of NAEYC would help foster the values that all children can reach their full potential before entering kindergarten while promoting high-quality learning through research, practice, and policy. Coaching administrators and teachers to implement specific interventions relating to behavior or academics in the early childhood classroom can promote growth for all children; whether through developing a multi-tier system of support, developing effective early childhood RtI problem solving teams, or training educators to appropriately use behavioral interventions and supports.
Over the last year, I have worked as a student of school psychology at the Child Development Lab where we developed and implemented an RtI model for student referrals. Through the supervision of Michelle Mathews, Ph.D., and Kathy Thornburg, Ph.D., I was responsible for coaching the problem-solving team towards an RtI model; first adopting a universal curriculum for social and emotional learning to universally address behavioral concerns, and later academics such as reading and mathematics. I provided direct consultation for all instructors as the changes were implemented gradually. The instructors were supported by several professional development trainings on RtI and the new referral system. Through this area of work, I have strengthened my skills in interpersonal relationships, writing reports, and family engagement practices that would provide additional insight for the NAEYC board. These abilities would allow me to make a difference in children's lives while bringing enthusiasm and energy to your organization.
Throughout my professional development in Kansas City at Project EAGLE, I was given several opportunities to strengthen my public speaking, organization, and communication skills in both Spanish and English, enhance my child and family interactions, and improve high-quality services that were provided to those families. The student board position is ideal for my experience and career interests as NAEYC strives to recognize that families and children are best understood and supported in the context of family, culture, community, and society. I am confident, given my previous experiences working with children and families, that I can provide a positive contribution to the NAEYC organization. I am aware of the services and clients NAEYC serves, and such an opportunity would allow me to apply my skills obtained from previous practical and academic training.
I look forward to talking with anyone regarding the possibility and future directions of universal early childhood education, RtI and MTSS. Thank you for your consideration.
Sincerely, 
David M. Walz