Gege Kreischer: Candidate Statement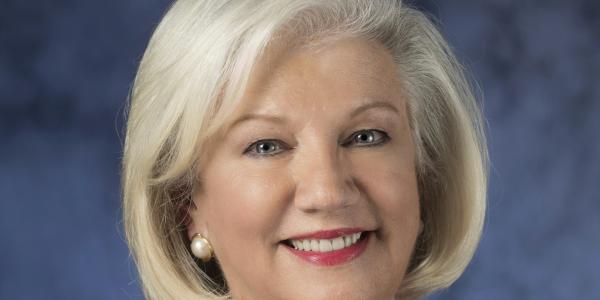 You are here
Home
/
Gege Kreischer: Candidate Statement
As early childhood educators, we live with a daily awareness of the multiple factors that affect a child's growth and development during their first 6 years. Government leaders, neuro-scientists, business leaders, economists, and community advocates see this critical stage of human development as the foundation not only for a person's social, emotional, physical, and cognitive potential, but also the foundation of the economic prosperity of our country, the health and wellness of our society, and the productiveness of the workforce. This presents early childhood educators and advocates with a huge responsibility.
 
My years as a teacher, director, program manager, accreditation specialist, researcher, and Early Childhood program consultant have given me a deep respect for the challenges facing both our workforce and the programs that serve our children and their families. My commitment to high-quality, affordable child care has fueled my work with state policy and program leaders. My volunteer work with programs that serve the homeless and families living in poverty has affirmed my belief that all children must have access to high-quality child care programs and services. My conversations with business leaders and community advocates have broadened my perspective and challenged me to think innovatively. 
 
Promoting a culture of innovation that is inclusive of multiple fields will enable us to support systems that define and implement the elements of program quality that result in optimum outcomes for children. We need knowledgeable, well-educated teachers who will be appropriately compensated. We need programs to be funded to meet the needs of children and their families. We need advocates who will share strong relationships with policy makers at all levels of government. We are the ones who must take charge and take responsibility for getting this done.
 
As the premier association for early childhood professionals, NAEYC is uniquely poised to promote and support this work in communities across our country. NAEYC is in the process of transforming the affiliate system of early childhood advocates, educators, and experts by creating affiliated components that provide services, events, and meaningful ways to engage at all levels within communities, states, and regions. Completing this process will require leadership at the national level with the skills, experience, and knowledge to make decisions that support these affiliates as they build the capacity to do this innovative work. It will take leadership that understands the multiple interests and priorities of its membership in order to reach and implement sustainable solutions. This leadership must understand how affiliate practices support relationships and how sound business practices build organizational excellence.
 
My work on the Affiliate Council, the Executive Committee of the Affiliate Council, the Affiliate Council National Dialogue Subcommittee, the Governing Board National Dialogue Committee, and the leadership team of the Affiliate Council Executive Committee have given me a deep understanding of the challenge of serving the needs and interests of our diverse membership and supporting our diverse and yet distinct affiliate system. My board service in my local affiliate and my state affiliate have informed my understanding of how the relationships between and among components play out in real time. The relationships I have enjoyed with colleagues from across the country as I did this work have broadened my knowledge of the affiliate system and enlightened my perspective. My board service within my community and my state has helped me understand the importance of sound governance practices and collaborative relationships.
 
To work at any level of the association requires the knowledge of a combination of business, non-profit and association management best practices. One must be able to incorporate information and measure its pertinence to an issue or a discussion. One must have the ability to remain open to innovation and still remain faithful to our core beliefs. The Vice President is a conduit and a liaison, a person who respectfully processes perspective and engages in intentional discussions. This person plays a substantial role in moving the association forward because of their work in both the business and governance of NAEYC.
 
The philosophy of Ubuntu, an Nguni Bantu term meaning "the belief in the universal bond of sharing that connects all humanity", best describes my commitment to diversity and my association. Ubuntu is a statement that defines the "interconnectedness" of humans, "I am because we are, and because we are, you are." It exemplifies a sharing in which each one takes something from everyone else, hence each one is because they all are. NAEYC is a membership association inclusive of every type of early childhood professional. We come together in a spirit of sharing our knowledge, our experiences, our expertise and our challenges. Some might think that our diverse demographic is a challenge but I see it as our distinctive competence. Our differences define our strength and, therefore, our potential.
 
I have enjoyed volunteering for NAEYC but have received far more than I have given. I understand the responsibility of the position of Vice President and feel that I could make a valuable contribution in this role because of my experience in the Academy, the Affiliate Council Executive Committee and the affiliate system.  Thank you for consideration.