Nomination Process: NAEYC Governing Board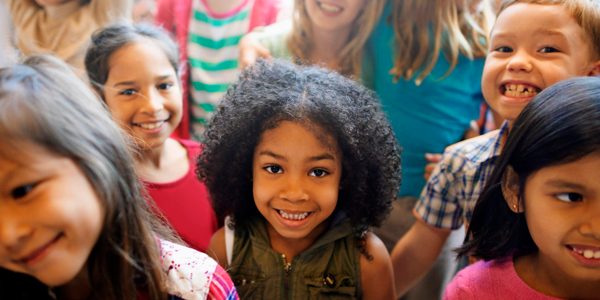 You are here
Home
/
Nomination Process: NAEYC Governing Board
How the Nominations Process Works
Application
Due June 30, the application asks for general contact and demographic information along with a brief resume and personal statement. Follow these guidelines: 
Resume: include employment history (last 10 years); professional preparation; board or related governance experience (last 10 years); and publications, awards, or other noteworthy accomplishments (last 5 years).
Personal statement (2 pages maximum): how your knowledge, skills and abilities would contribute to NAEYC's leadership at this point in time.
References: names and contact information of 3 professional references who will be asked to complete a brief electronic questionnaire as to your strengths as a potential Board candidate. Please note: Current NAEYC Governing Board or staff members may not serve as references. One reference should be your current employer or supervisor (if self-employed, most recent client).
Group interview
Members of the Nominating Committee review all submitted application materials and references. By mid-August, they identify a group of potential candidates who are invited to interview with the Committee in September at the NAEYC Headquarters. In 2017, the interviews (attendance is mandatory for consideration on the slate) will be held September 15-16. Interviews are held with 3-4 potential candidates interacting with each other as the Nominating Committee observes their interactions. The process simulates to some extent the dynamics of group interaction characteristic of Board meetings. Based on the interviews, a proposed slate is identified.
Determination of the slate
After the group interviews are completed, the Nominating Committee determines its recommendations for the election slate. Two candidates will appear on the slate for each available position. All potential members of the proposed slate are required to submit to a criminal background check and sexual offender registry check by signing appropriate authorizations and consents. All potential members of the slate will be individually assessed, and decisions will be made with respect to Board membership based upon the totality of the candidate's qualifications and the results of the background checks. See here for more information about the screening process. Once the background screenings have been successfully completed, the slate is presented to the Governing Board for its approval, and then presented to the membership for election.
 
2017-18 NAEYC Nominations and Election Timeline
Spring 2017: Applications and deadline information posted for submission by NAEYC members interested in being considered for Board service.
June 30, 2017: Deadline for submission of applications
Mid-August 2017: Based upon their review of submitted materials, the Nominating Panel invites potential candidates to participate in face-to-face group interviews. The interviews guide the selection of the slate that is recommended to the Governing Board for approval.
September 15-16, 2016:  Group Interviews (mandatory for selection) held at NAEYC Headquarters.
November 2017: The slate is officially announced on the NAEYC website and at the Annual Conference.
January 2018: Eligible members receive voting instructions.
March 1, 2018: Election closes.
Spring 2018:  Newly elected Board members attend the spring Board meetings and meet with Headquarters staff as part of the Board orientation.
June 1, 2018: Newly elected Board members assume office.