Overview of the Recognition Process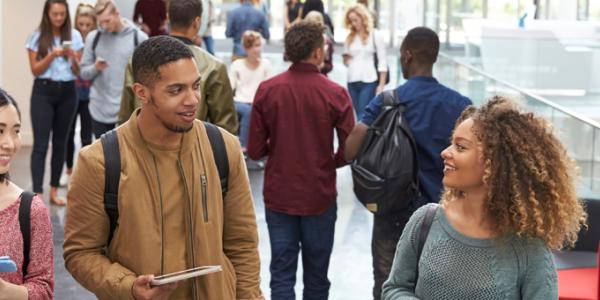 You are here
NAEYC works with the Council for the Accreditation of Educator Preparation (CAEP) to review and grant national recognition to qualified early childhood baccalaureate and graduate degree programs at institutions of higher education. NAEYC Recognition centers on deep understanding and application of the NAEYC Standards for Professional Preparation Programs. If a program meets the standards and receives NAEYC Recognition, and if the institution goes on to be accredited by CAEP, the program earns a nationally known mark of high quality. Currently, there are over 250 institutions with NAEYC-recognized baccalaureate and graduate degree programs in 37 states/territories, and three international recognized programs.
Successful programs provide evidence of meeting each of the following standards: applied knowledge of child development and learning, work with families and communities, use of assessment and documentation, the practice of teaching and learning, content area knowledge, becoming an early childhood professional, and providing field experiences in a variety of settings with a variety of age groups.
Programs seeking NAEYC Recognition submit a report to CAEP that includes a set of 6–8 assessments aligned with the NAEYC standards. Each assessment must include student instructions, rubrics, and performance data.
This report is reviewed by a team of NAEYC peer reviewers and auditors who do one of three things: make the recommendation for recognition, provide conditions that must be met in the first or second subsequent response-to-conditions report within 18 months in order for the program to remain nationally-recognized, or recommend that the program not receive recognition.
Unlike the NAEYC Accreditation of Early Childhood Higher Education Programs system, the national recognition process is solely an electronic review of evidence. The national recognition process does not include a site visit by NAEYC. Interested in learning more about the differences between national recognition and NAEYC accreditation? Click here.
Visit the CAEP website for more information on the policies and procedures and to access report templates.
Types of Programs that May Be Eligible for NAEYC Recognition
All baccalaureate and graduate degree programs submitted for NAEYC Recognition are designated as one of these three types.
Initial-licensure Programs
These programs provide degree candidates with a foundation in the early childhood field's standards, values, theory, and research. They include baccalaureate and masters degree programs that lead to a degree candidate's first license to teach in early childhood programs and classrooms.
Advanced Programs
These programs, for degree candidates who already have a license to teach in early childhood, extend and enhance candidates' knowledge and application of early childhood practices. These programs may have a specialized focus, such as advocacy, administration, or mentoring. They include master's and doctoral programs.
Blended Programs
These programs address both early childhood (NAEYC) standards and special education (Council for Exceptional Children) standards. They prepare teachers and other professionals to develop and work within inclusive settings that serve children with and without disabilities.
It is important to determine your program type when you are planning to submit a report for recognition in order to ensure that you are using the correct standards and report template. Not sure if your program is initial or advanced? Use this chart to find out. To learn more about the difference between blended and non-blended programs, see How are Blended Program Reports Different from Other Program Reports?