The Difference Between NAEYC Higher Education Accreditation and Recognition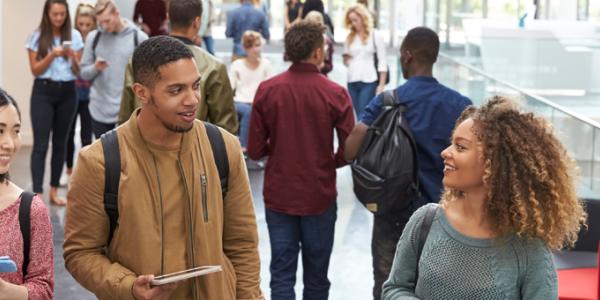 You are here
NAEYC has historically offered two different paths for higher education institutions looking to improve and evaluate the quality of their early childhood degree programs.
Through its higher education accreditation system, NAEYC provides a mechanism for early childhood associate, baccalaureate, and master's degree programs to demonstrate their commitment to high-quality professional preparation.
Prior to 2020, NAEYC also served as the Specialized Professional Accreditor (SPA) for early childhood professional preparation programs in partnership with the Council for the Accreditation of Educator Preparation (CAEP) to grant NAEYC National Recognition to baccalaureate and graduate degree programs that demonstrated their candidate assessments aligned with the NAEYC 2010 Initial and Advanced Standards for Early Childhood Professional Preparation. NAEYC is no longer issuing new National Recognition decisions through CAEP as of 2020; however, currently recognized programs will maintain their recognized status through their remaining recognition terms.  
Both NAEYC Accreditation of Early Childhood Higher Education Programs and NAEYC Recognition have provided opportunities for program faculty and other stakeholders to conduct a self-study to determine the strengths and areas for improvement within their programs. However, there were differences in the processes, requirements, and levels of rigor involved.
Baccalaureate and graduate degree programs seeking NAEYC Recognition submitted an electronic report focused on the early childhood program(s) in their institution as part of a larger unit review through the Council for the Accreditation of Educator Preparation (CAEP). The recognition process did not involve a program-level site visit from NAEYC. Instead, the entire teacher education college or unit (referred to by CAEP as the "education preparation provider" or EPP) received a visit conducted by CAEP. Reports submitted by early childhood programs seeking NAEYC Recognition were reviewed electronically by a team of peer reviewers and auditors, who made the recommendation for whether the program should be granted recognition from NAEYC.   
NAEYC Accreditation, on the other hand, involves an in-depth review of the early childhood program alone, and includes submission of a Self-Study Report as well as a three-day on-site visit by a team of peer reviewers seeking to validate the information provided in the program's report. This team of peer reviewers compiles a report of their findings to present to the Commission on the Accreditation of Early Childhood Higher Education Programs, the decision-making body that makes the final accreditation decision. 
Below is a brief summary of the main differences between the two systems. 
| | | |
| --- | --- | --- |
|   | NAEYC Accreditation | NAEYC Recognition |
| Degree Levels | Associate, baccalaureate & master's degree programs in US states and territories | Baccalaureate, master's & doctoral degree programs internationally |
| Process | Self-Study Report review and 3-day site visit by team of NAEYC peer reviewers | Program Report reviewed electronically by team of NAEYC peer reviewers and the NAEYC Audit Team as part of institution's CAEP Accreditation process |
| Decision-Making Body | NAEYC Commission on the Accreditation of Early Childhood Higher Education Programs | NAEYC peer reviewers and NAEYC Audit Team |