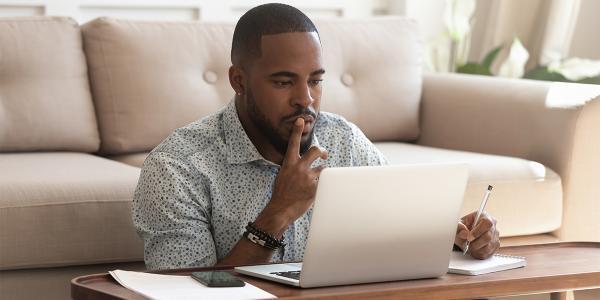 You are here
Below is a preview of some of the sessions that were presented at the DAP Symposium. The following sessions are available On-Demand until June 30. Attendees can log into their NAEYC Learning Lab account to watch recordings of the events.
---
Day 1

Day 1 - Opening Session

Hear from leading voices involved in the development of the forthcoming Developmentally Appropriate Practice in Early Childhood Programs Serving Children from Birth Through Age 8, 4th edition as they discuss the critical updates to NAEYC's seminal text and the implications for early childhood educators.
Presented by: Ann Terrell, Susan Friedman, Brian Wright, Sue Bredekamp, Shannon Riley Ayers, and Tammy Mann

Intentional Decision Making: The Core Considerations 

The fundamental premise of Developmentally Appropriate Practice is that it is an intentional, professional decision-making process that draws on three core considerations — commonality, individuality, and context. This session will describe how, based on current knowledge, these three considerations have been updated and revised in the 2020 statement and how they are interrelated. Discover how each of these considerations and all intentional decision-making occurs in and is influenced by social and cultural contexts including that of educators, administrators, and programs. The presenters will address some of the persistent misunderstandings and misrepresentations of Developmentally Appropriate Practice, as well as what is changed and what remains the same in the 2020 position statement.
Presented by: Sue Bredekamp and Barbara Willer

Track: Essentials of DAP

Culture, Language, and Learning: Ensuring Equity in Early Childhood Settings

This session focuses on the essentials of dual language learning for very young children, ages 3-5. Using an asset-based perspective, the presentes offer developmentally and linguistically appropriate guidance for intentional and purposeful practices with children and families. Learn practical strategies to create additive environments that celebrate young children's emerging bilingualism.
Presented by: Iliana Alanis, Maria Arreguin and Irasema Salinas-Gonzalez

Track: Equity

Playful Learning + DAP Promotes the Development of Math (and more)

Math competences upon kindergarten entry predict later academic success…even entry to college. Rich mathematical activities that are playful and based on development can propel young children's mathematical learning, and also executive function skills.  What practices promote math development in the classroom, childcare settings, and at home? What tools help build our understanding of children's thinking and how to support it? Find out and talk about the latest research and resources.
Presented by: Doug Clements and Deborah Stipek

Track: Playful Learning

Bringing Context to Life: Understanding the Role of Context in Developmentally Appropriate Practice

The DAP position statement highlights the importance of context. Understanding one's context, and the context of children and families we serve, is a core consideration for bringing the DAP statement to life and for advancing equity in early care and education. But what does context mean? This session explores necessary considerations for context in teaching practice and in creating welcoming environments for children and families.
Presented by: Susan Friedman and Lorena Mancilla

Track: Intentional Teaching

Early Childhood Teacher Educators' Critical Role: Preparing Culturally Efficacious Early Childhood Teachers

We will examine the NAEYC's "Advancing Equity in Early Childhood Education" position statement as a bold call for early childhood teacher educators to assume ethical and professional responsibility in advancing equity and social justice. As a response to this call, we will present a culturally efficacious model to bring a critical consciousness to the roles of language and culture assets evident in diverse communities. Using the model, we will enact the NAEYC's position statement through exemplars for preparing early childhood educators to meet the needs of young diverse children and families.
Presented by: Belinda Bustos Flores, Socorro Herrera and Janelle Beth Flores

Track: Teacher Preparation

Reimagining Your Impact: Revitalizing Teaching with the NAEYC Guidelines for Developmentally Appropriate Practice

Join us to explore the critical role of rich content that is developmentally appropriate and compelling for all children, including those from low-income families. Discover how to create individualized learning experiences that are meaningful and relevant. Examine strategies for family engagement that fuel effective teaching and strengthen children's development. Learn how bias-free teaching builds on individual strengths and funds of knowledge. The guidelines for developmentally appropriate practice promote decision-making and foster children's self-agency and joyful learning.
Presented by: Marie Masterson and Amanda Bryans

Track: Essentials of DAP

Exploring Special Education and Inclusive Practices through an Equity Lens

"Separate is inherently unequal" has been the mantra used by advocates of desegregated schools since Brown v. Board of Education, yet the special education system continues to label and segregate children to this day. Inclusion remains available for students who exhibit certain levels of competence, but this places the burden on students to continuously prove they "belong." This presentation will explore the systems and cultures of truly inclusive schools to advance equity in education for all.
Presented by: Pamela Brillante

Track: Equity

The Research-Informed Read Aloud

In this session, we discuss three different types of research-informed interactive read alouds to meet different literacy learning goals for preschool children: (1) read alouds with print referencing, (2) read alouds of alphabet books with appropriate keywords, and (3) read alouds with a comprehension and vocabulary focus. We share tips for planning and implementing these read alouds with young children.
Presented by: Tanya Wright and Nell Duke

Track: Playful Learning

Learning Stories —Intentional Teaching to Support Spanish/English Language Development in Preschool

Participants will see and hear how preschool teachers, children, and families use Spanish as a first or second language, to design curricular activities based on their lived experiences. Participants will explore the connections between place, time, and relationships in creating Learning Stories centered on young children's perceptions of empathy, family, and community.
Presented by: Isauro Escamilla

Track: Intentional Teaching

Teacher Research: An Equity Centered Approach to DAP for Pre- and In-service Teachers

We connect DAP principles, particularly those related to equity and access, with teacher research -- a methodology where educators conduct inquiry on their own practice to improve children's learning and development. We implement teacher research through a critical stance focused on reforming the pervasive effects of power differentials in education. We provide examples to build the skills and dispositions of teacher research. We then discuss how DAP can be reimagined through a TR lens as a model uniting school-child-family-community with equity and inquiry at its core.
Presented by: Barbara Henderson, Megina Baker, Martha Melgoza, Patricia Sullivan and Andrew Stremmel

Track: Teacher Preparation

Day 1 - Closing Session

Hear from fellow symposium participants and practioners about the implications of the revised position statement for their work. NAEYC Governing Board President, Ann McClain Terrell and NAEYC CEO, Rhian Evans Allvin will facilitate a discussion for participants to share how DAP informs their day-to-day work.
Presented by: Rhian Evans Allvin, Ann Terrell, Ramona Hittlet, Laurin Atkinson, and Sandy Baba

---
Day 2

Day 2 - Opening Session

Hear from members of the position statement work group as they discuss the thought leadership behind the revisions to the Developmentally Appropriate Practice statement and the inextricable link between DAP and advancing equity.
Presented by: Reginald Williams, Elisa Huss-Hage, Barbara Willer, Iheoma Iruka, Iliana Alanis, and Megan Madison

DAP Principles in Practice Centered on Equitable Experiences

The goal of this session is to provide examples that bring the principles of DAP to life. Presenters will attend to four domains of children development, and then provide illustrations of  how the principles can be activated to ensure an equitable experience for children.
Presented by: Iheoma Iruka

Track: Essentials of DAP

The Connection Between DAP and Equity: Bringing the Work to Life

In this session participants will learn how educators can advance equity while offering developmentally appropriate experiences for young children. Presenters will offer both practical strategies that educators can use to make this work come alive in their classrooms.
Presented by: Alissa Mwenepulembe and Nadia Jaboneta

Track: Equity

Re-imagining education: Delivering High Quality Education through Playful Learning

How do we define high quality learning?  NAEYC has taken a stand holding that developmentally appropriate practices through playful learning will offer the conduit to high quality learning.  In this talk, we profile the skills that every child will need to enjoy childhood, and to be successful in life and in the workplace of tomorrow?  In some ways, the global pandemic brought these questions to the foreground.  The "factory model" of education that continues to dominate the majority of American classrooms is outdated. Teachers are pressured to improve students' reading and math scores on standardized tests – even in preschool, yet assessments show that scores have remained mostly unchanged since the early 2000s. This model neither prepares students to thrive in the 21st century nor does it address systemic inequalities.  In our Brookings Big Ideas piece (Hirsh-Pasek et al., 2020), A new path to education reform, and in Becoming Brilliant (Golinkoff & Hirsh-Pasek, 2017), we argue that it is possible to have a developmentally appropriate pedagogy and still offer children a banquet of rich curricular learning.  We suggest that rather than making kindergarten the new 1st grade, we should use early education as a model for curricula and pedagogical approaches that embrace a breadth of skills, in a breadth of contexts at a breadth of ages. "Playful" experiential learning in and out of school might allow us to reach these outcomes.  Developmentally appropriate practices are the route to re-imagining education in our time. 
Presented by: Kathy Hirsh-Pasek

Track: Playful Learning

Addressing Challenging Behavior: The Power of Prevention

As the leader of a team, you play a crucial role in creating an environment that supports every child. Helping children with challenging behavior to reach their potential requires a community of caring where everyone works together and has the knowledge and ability to implement developmentally appropriate practice. It's easy to bypass prevention as a strategy, but it is the best place to begin. You need to help your staff to look at themselves, their expectations and relationships with every child.
Presented by: Barbara Kaiser

Track: Intentional Teaching

Diversity and Equity: Resources to Support Your Professional Development Work

2020 saw the culmination of years of work by NAEYC and other early childhood organizations to develop clear, relevant, evidence-based guidance to support the field. Position statements on equity, updating personnel standards, and tools for implementing recommended practices have emerged, along with rich repositories of free resources for implementing those frameworks. This session will highlight those resources, providing information about where to get them and how to use them to support and extend the use of developmentally appropriate practices.
Presented by: Camille Catlett and Eva Horn

Track: Teacher Preparation

DAP in Action - Welcome to Kindergarten!

Developmentally Appropriate Kindergartens are not a thing of the past! Today's classrooms can be filled with joy and wonder while supporting each child's development and growth. Come see how a kindergarten classroom can support academic, physical, and social emotional growth in young children.
Presented by: Amy Blessing

Track: Essentials of DAP

When They See and Hear Us: Cultivating Children's Voice and Agency in Caring and Equitable Classrooms

Access to high-quality and supportive early childhood programs is co-constructed (between teachers and students and children and children), focusing on developing healthy self-identities and children's ability to exercise their agency and voice. Listening to children's voices and encouraging their agency concerning teaching and learning involves using culturally responsive practices and strategies. These practices and strategies humanize, reimagine, and "uphold the unique value and dignity of each child…" (Advancing Equity in Early Childhood Education 2019, p. 7) including the promotion and affirmation of children's cultural backgrounds (e.g., "History and me") and the importance of how authentic representation (e.g., "Mirror Books") allows them to see themselves reflected in the classroom environment and instruction.
Presented by: Brian Wright

Track: Equity

What We Know and What We Have Learned about Developmentally Appropriate Technology Use

During this panel discussion, experts in the area of children and technology / media will discuss:
What does the research show about young children's use of technology before and during the COVID-19 pandemic?
What are well-documented developmentally appropriate practices (DAP) for integrating technology into early childhood education?
What insights, challenges, and potential takeaways has the pandemic revealed about DAP and technology?
Presented by: Annie Moses (Moderator), Nancy Jennings, Fashina Aladé and Jennifer Kotler Clarke

Track: Playful Learning

I Wonder . . . Using Assessments and Partnerships to Discover Children's Interests, Strengths and Growing Edges

Curiosity is at the heart of effective assessment and intentional teaching. Curious educators use a variety of assessments and partnerships with children and families to answer questions about children. Learn how to support educators in selecting and using assessments to discover and foster children's interests as well as their learning. Consider strategies for partnering with families and children themselves to answer questions about children's development in the assessment process.
Presented by: Catherine Scott-Little and Kathy Reschke

Track: Intentional Teaching

Recommendations for Higher Ed: Imagining Teacher Education Programs that Reflect the Equity and Diversity of the Field

This session will highlight a conversation between 2 faculty members who will share their perspectives from their respective teacher preparation experiences, one from an associate degree program and the other from a baccalaureate degree program. Reflections will include how the DAP revisions have influenced their programs, elevating the themes of equity, inclusion, and cultural contexts as educators are prepared to teach and support each child and their families, and support and appreciate those with whom they teach.
Presented by: Elisa Huss-Hage and Anthony Broughton

Track: Teacher Preparation

Day 2 - Closing Session

Thought leaders and expert contributors share their insights on the work needed to fully realize the promise of the revised DAP position statement and upcoming revision of the Developmentally Appropriate Practice in Early Childhood Programs book. 
 
Presented by: Michelle Kang, Tanya Wright, Kathy Hirsh-Pasek, Isauro Escamilla, Anthony Broughton, and Amy Blessing