Meet the DAP Symposium Speakers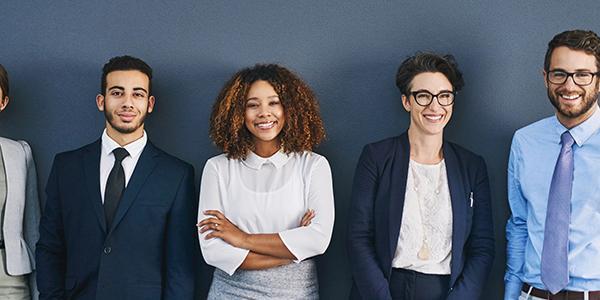 You are here
Speakers for the DAP Symposium

Thank you to the presenters of the DAP Symposium! Attendees can view the recorded sessions through June 30. Read the the speaker bios below.
---

Fashina Aladé is an Assistant Professor in the College of Communication Arts & Sciences at Michigan State University. Her work lies at the intersection of media effects, developmental psychology, and early childhood education, with a focus on young children's comprehension of and learning from educational media. Dr. Aladé's research has won top paper awards from the International Communication Association, and has been published in journals such as Media Psychology and the Journal of Children and Media. She serves as the Associate Editor for the Society for Research in Child Development's Social Policy Report, and she has also worked with WTTW Chicago and MediaKidz Research and Consulting, Inc. on a variety of projects evaluating children's television programs and online games. She earned her PhD at Northwestern University in Media, Technology, & Society, where she conducted research with the Center on Media and Human Development. 

Dr. Iliana Alanis is a Professor of early childhood/elementary education at The University of Texas at San Antonio. Her research focuses on the intersection of early childhood and dual language education. Her most recent work, published by NAEYC, is Supporting Dual Language Learners in Diverse Environments in Preschool and Kindergarten. 

Maria Arreguin is Professor in Early Childhood and Elementary Education at the University of Texas at San Antonio. She received her Ed.D. in bilingual education from Texas A & M University-Kingsville. Her research focuses on dyadic learning in bilingual-dual language settings. 

Megina Baker is Lecturer Faculty in the Early Childhood Education program at Boston University's Wheelock College of Education and Human Development, teaching courses on play and early childhood curriculum. Megina co-facilitates a teacher research group for early childhood leaders across Massachusetts, and is a research collaborator on the Pedagogy of Play project at Harvard Graduate School of Education's Project Zero, where she helped to develop a version of teacher research known as Playful Participatory Research. She is also a member of the Voices of Practitioners editorial board.

Amy D. Blessing, M.Ed., NBCT is a NC Kindergarten Demonstration Classroom Teacher with Pender County Schools in Burgaw, North Carolina. Amy has taught kindergarten for over 20 years and has worked with state wide professional development initiatives designed to "learn, model, lead, and empower to effect change for children." She has earned National Board Certification (Early Childhood Generalist) as well as her Master of Education (M.Ed.) degree in Language and Literacy K-12.

Sue Bredekamp, Ph.D. Is an early childhood specialist who consults with state and national organizations on Developmentally Appropriate Practice, curriculum, teaching, and professional learning. She is an editor of the 1987, 1997, and 2009 editions of NAEYC's Developmentally Appropriate Practice. She is the author of an introductory teacher education textbook, Effective Practices in Early Childhood Education: Building a Foundation, 4th ed.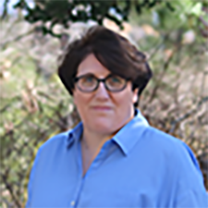 Pam Brillante is an author, professor, coach, and trainer of early childhood professionals and is recognized as a leading voice on the subject of the inclusion of young children with disabilities within developmentally appropriate classrooms. After a long career as an early childhood special education teacher in NJ public schools, Pam went on to become an Early Childhood Special Education Program Development Specialist for the NJ Department of Education Office of Special Education Programs. Currently, Pam is an Associate Professor in the Department of Special Education, Professional Counseling and Disability Studies at the William Paterson University of New Jersey.

Anthony Broughton is the School of Education's Interim Department Chair, Associate Professor of Education, and Director of the Call Me MISTER program at Claflin University. He is also a nationally recognized speaker and educational consultant in the area of culturally relevant pedagogy. He serves on the NAEYC Governing Board as a Governing Board Member-At-Large. He was also a member of the Early Learning Systems Committee; which spearheaded the revisions to the Developmentally Appropriate Practice position statement, revisions to the Professional Standards and Competencies for Early Childhood Educators, and the development of the Advancing Equity in Early Childhood Education position statement. Anthony has been actively involved in NAEYC. He serves as a board member for the South Carolina Affiliate, SCAEYC. 

Amanda Bryans has worked in the Administration for Children and Families, Department of Health and Human Services since 1999. During that time, she has led efforts to improve the quality and effectiveness of program services through regulations, research, program monitoring, and training and technical assistance. She currently leads the Office of Head Start's work on school readiness and research to practice. Amanda has a BS from Cornell University in Human Development and Family Studies and an MS from the State University of New York at Albany in Educational Psychology. She has worked for Head Start for over 30 years including five years as a Disabilities Services and Education Coordinator, and five years as the Director of the Head

Camille Catlett is a Senior Technical Assistance Specialist based in Carrboro NC. As part of system change projects at the Frank Porter Graham Child Development Institute, she led efforts to incorporate explicit emphasis on children and families of diverse cultures, languages, abilities, and life circumstances in professional development efforts in over 30 states. Her work with talented partners on the Crosswalks project yielded a flexible and evidence-based model for enhancing higher education courses and programs. She supports early intervention and early childhood colleagues through technical assistance, research, presentations, writing, resources, and position statements. Her current projects and research efforts focus on incorporating an explicit and intentional emphasis on diversity and equity in professional development and inclusive early childhood quality systems.

Jennifer Kotler Clarke is a social scientist with expertise in children and adolescents' engagement with and learning from media and technology. She currently leads the Kids and Family and Google Play research teams. Her team's mission is to use useinsights from mixed-method research approaches to help craft delightful, enriching and educational experiences for Android users and developers around the world. Prior to her role at Google, Jen served as the Vice President of Content Research and Evaluation at Sesame Workshop, where she worked for 16 years. Jen received her PhD in Child Development from the University of Texas at Austin and has just completed a 4-year term on the Equity and Justice committee of the Society for Research in Child Development.

Douglas H. Clements is Distinguished University Professor and Kennedy Endowed Chair in Early Childhood at the University of Denver. Focusing on early education, especially mathematics education and educational technology, he has published over 166 refereed research studies, 27 books, 100 chapters, and 300 additional works , and has directed more than 38 funded projects. His contributions have led to the development of new mathematics curricula, software, teaching approaches, teacher training initiatives, and models of "scaling up" interventions, including the widely used professional development resource, the Learning and Teaching with Learning Trajectories tool at  LearningTrajectories.org.  He has served on the U.S. President's National Mathematics Advisory Panel, the Common Core State Standards committee, and the National Research Council's Committee on Early Mathematics, and is and co-author each of their reports. http://www.researchgate.net/profile/Douglas_Clements

Nell K. Duke, Ed.D., is a professor in literacy, language, and culture and also in the combined program in education and psychology at the University of Michigan. Duke's work focuses on early literacy development, particularly among children living in economic poverty. Duke has been named one of the most influential education scholars in the U.S. in EdWeek. In 2018 she received the International Literacy Association William S. Gray Citation of Merit for outstanding contributions to research, theory, practice, and policy. She has served as Co-Principal Investigator of projects funded by the Institute of Education Sciences, the National Science Foundation, the Spencer Foundation, the Kellogg Foundation, and the George Lucas Educational Foundation, among other organizations. Among other roles, Duke currently serves as advisor for the Public Broadcasting Service/Corporation for Public Broadcasting Ready to Learn initiative. More information is available at nellkduke.org.

Isauro Escamilla works as an early childhood educator in a dual language preschool program of the San Francisco Unified School District. He is a lecturer at San Francisco State University and currently teaches a course on narrative inquiry in early childhood education. He is a Doctoral Candidate in the Ed.D Doctoral Program in Educational Leadership at San Francisco State University. He has contributed articles for the Voices of Practitioners online peer-reviewed NAEYC journal, (https://www.naeyc.org/resources/pubs/vop). He is currently co-authoring a naeyc book on the implementation of Learning Stories through Inquiry Groups in the US. He serves as Vice-President of Supporting the Advancement of Learning Stories in America (www.salsa-global.org). He thanks educators in Aotearoa New Zealand for sharing their expertise and inspiration on their Learning Story journey.

Janelle Beth Flores, M.S., CCC-SLP, holds a master's degree in communication sciences and disorders from Texas Woman's University, a bachelor's degree in communication sciences and disorders from the University of Texas at Austin, and a bachelor's degree in Biology with a concentration in Neuroscience from the University of Texas at San Antonio. She has practiced  in the home health, school, and university clinic settings. Her research interests include appropriate assessment and intervention practices with bilingual/diverse populations and utilizing therapy dogs for speech and language therapy.

Belinda Bustos Flores, PhD, is currently an Associate Dean of Professional Preparation and Partnerships, and a Professor, Bicultural-Bilingual Studies in the College of Education and Human Development at the University of Texas at San Antonio. Flores' research focuses on teacher development. Flores was the recipient of the 2015 AERA Hispanic Research Issues SIG Elementary, Secondary, and Postsecondary Award. In 2019, Flores was the recipient of the AERA Bilingual Education Research SIG Lifetime Achievement Award.

Susan Friedman is NAEYC's Senior Director of Publishing and Content Development and leads the content development work of NAEYC's books and periodicals publishing. Early childhood educators rely on NAEYC books and periodicals and related content to stay up to date on research and effective practices they can apply directly to their classrooms. Susan has extensive experience creating content on developmentally appropriate practices, media and young children, play, equity and other topics for educators and families. She began her career as a preschool teacher in New York City and holds degrees from Vassar College and the Harvard Graduate School of Education.

Barbara Henderson, PhD, is the Director of the Doctoral Program in Educational Leadership at San Francisco State University and Professor in Elementary Education with an Early Childhood specialization. Her research expertise is in practitioner and teacher research. She is one of the founding editors of NAEYC's teacher research journal, Voices of Practitioners.

Socorro Herrera, PhD is a professor in the Department of Curriculum & Instruction in the College of Education and the Executive Director of the Center for Intercultural and Multilingual Advocacy (CIMA) at Kansas State University. Her research focuses on literacy opportunities with culturally and linguistically diverse students, reading strategies, and teacher preparation for diversity in the classroom. Herrera is the author of ten textbooks and has been widely published in top journals in the field.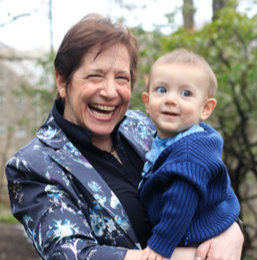 Kathy Hirsh-Pasek Kathryn Hirsh-Pasek is the Stanley and Debra Lefkowitz Faculty Fellow in the Department of Psychology at Temple University and a Senior Fellow at the Brookings Institution. Her research examines the development of early language and literacy and the role of play in learning. She is best known as a translational researcher, who uses the latest findings in the science of learning to enhance education in and out of school. With her long-term collaborator, Roberta Golinkoff, is author of 14 books and hundreds of publications. She is also an advisor to NCECDTL Research to Practice Consortium that advises Head Start and is the co-developer of the QUILS Quick Interactive Language Screener that assesses early language competence in 3- through 5- year old's in English and Spanish. Kathy pioneered global initiates like Playful Learning Landscapes and was on the founding committee of the Latin American School for Educational and Cognitive Neuroscience. Her book, Einstein never used flashcards: How children really learn and why they need to play more and memorize less (Rodale Books) won the prestigious Books for Better Life Award as the best psychology book in 2003. Her recent book, Becoming Brilliant: What the science tells us about raising successful children, released in 2016, was on the NYTimes Best Seller List in Education and Parenting.

Eva M. Horn is a Professor in the Department of Special Education and an investigator for the Lifespan Institute for Developmental Disabilities (LSI). She earned her doctoral degree in Human Development with an emphasis in Special Education from Vanderbilt University. Dr. Horn was a classroom teacher of young children with multiple disabilities for over 10 years. Her research interests focus on effective, instructional techniques for infants, toddlers and preschool children with developmental delays and/or at risk for disabilities and their families. Dr. Horn specializes in early education for infants, toddlers, and young children at risk for developmental delays, and those with identified disabilities.

Elisa Huss-Hage is recently retired from Owens Community College after 20+ years where she was a professor in Teacher Education, primarily engaged in preparing early childhood educators to serve children and families in the Toledo, Ohio area. She served on the NAEYC Governing Board from 2016-2020, during which time she served as Chair of the Early Learning Systems Committee. The ELS Committee was responsible for the revisions to the Developmentally Appropriate Practice position statement, revisions to the Professional Standards and Competencies for Early Childhood Educators, along with the creation of the Advancing Equity in Early Childhood Education position statement. Elisa has also been long involved in NAEYC's Higher Ed work, serving as Chair of the ECADA Commission (2012-2015) and currently serving on the Higher Education Accreditation Commission.

Iheoma U. Iruka, Ph.D., is a Research Professor in the Department of Public Policy, a Fellow at the Frank Porter Graham Child Development Institute (FPG), and the Founding Director of the Equity Research Action Coalition at FPG at the University of North Carolina at Chapel Hill. Dr. Iruka's work focuses on family engagement and support, quality rating and improvement systems, and early care and education systems and programs. She focuses on ensuring excellence for young diverse learners, especially Black children and their families, through the intersection of anti-bias/anti-racist research, program, and policy. Dr. Iruka serves and or has served on numerous national and local boards and committees, including the Brady Education Foundation, Trust for Learning, the National Academies of Sciences, Engineering, and the American Psychological Association's Board of Educational Affairs Racial Disparities in PreK-12 Education.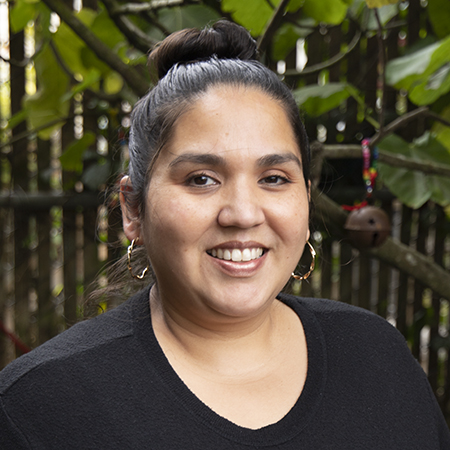 Nadia Jaboneta lives in the San Francisco Bay area with her husband and 3 children. She is a program coordinator and classroom teacher at Pacific Primary preschool in San Francisco, California. She has 23 years experience in Early Childhood Education teaching young children, training teachers, consulting and facilitating workshops. She is passionate about social justice and is proud to have immigrant parents from Lima, Peru. Nadia attended San Francisco State University for both her Bachelor's and Master's degree. She has written numerous articles for the magazine Teaching Young Children, focused on the anti-bias education practices she uses in her classroom. She also is the author of two books, one entitled "You Can't Celebrate That: Navigating the Deep Waters of Social Justice Teaching" and "Children's Lively Minds: Schema Theory Made Visible."  

Dr. Jennings studies the impact of media on the lives of children and their families and public policies and practices involved with children's media.  Her research focuses on children's cognitive and social development and their use of media.  She employs experimental design as well as qualitative methodologies to explore children's relationships with media characters.  She has also conducted evaluation research on educational media and outreach programs and content analyses and textual analyses of media content.  She has authored Tween Girls and Their Mediated Friends (2014) and co-edited 20 Questions about Youth and the Media with Sharon Mazzarella (2018). Dr. Jennings has published on other topics including virtual environments, children's advertising, families and media, and media violence in peer-review journals and book chapters. She provides parent education programs on children's media use and directs the Children's Education and Entertainment Research (CHEER) Lab.

Barbara Kaiser, MA, is a behavior specialist, trainer, and a consultant. Barbara is the co-author of NAEYC's recent publication, Addressing Challenging Behavior in Young Children: The Leader's Role (2021), Challenging Behavior in Young Children: Understanding, Preventing and Responding Effectively 4th Edition (Pearson 2017), and NAEYC's best seller, Meeting the Challenge: Effective Strategies for Challenging Behaviours in Early Childhood Environments (1999, CCCF). Over a period of 25 years Barbara founded and served as the director of two child care centers and an after school program. She has also taught part-time in the Faculty of Education at Concordia University in Montreal, Quebec and Acadia University in Nova Scotia. 

Lorena Mancilla is Director of WIDA Early Years. Her research is informed by her professional experience as an educator, her commitment to social justice, and her passion for serving bilingual/multilingual children and families. She brings to her work knowledge and expertise in family engagement, language development, multicultural education, and professional learning. Lorena joined WIDA in 2010 as a professional learning specialist for WIDA K-12 standards and assessments and has held various positions including lead developer of family engagement resources and a core member of the WIDA Spanish language development standards team. She joined the WIDA Early Years team in 2016. In this role, she leads the development of WIDA Early Years resources and supports state leaders across the Early Years Network. Lorena completed her Ph.D. in Curriculum and Instruction at the University of Wisconsin-Madison. Her research focuses on the intersection of family engagement and language education.

Marie Masterson, PhD, is the director of quality assessment at the McCormick Center for Early Childhood Leadership at National Louis University, where she oversees assessment for Illinois ExceleRate. She holds a doctorate in early childhood education, is a licensed teacher, and is a national speaker, child behavior expert, and author of multiple books and articles that address research-based, practical skills for high-quality teaching, family child care, and early childhood leadership. Dr. Masterson is a former university professor and early childhood specialist for the Virginia Department of Education.  Start program in Albany, NY.

Martha Melgoza, EdD is a teacher and director at Skytown Preschool, a parent cooperative in Richmond, California, where teachers and families work along-side one another to support children's development. Dr. Melgoza also consults with cooperative schools seeking to strengthen their school practices, and she conducts workshops with parents to support them with mindful and intentional parenting. Martha has been an educator for 32 years with experience running from work with infants and toddlers, to fifth graders, to college courses. Martha holds a BA in Chicano Studies from UC Berkeley, an MA in Early Childhood Education, and an EdD in Educational Leadership from San Francisco State University.

Annie Moses is the Director of Periodicals / Editor in Chief at the National Association for the Education of Young Children (NAEYC). Prior to joining NAEYC, she served as an associate professor of Early Childhood / Teacher Education and coordinated the Early Childhood licensure program at John Carroll University. Dr. Moses completed a post-doctoral fellowship in the Annenberg School for Communication at the University of Pennsylvania, and she is a graduate of the doctoral program in educational psychology at Michigan State University. Her research and publications have focused on early literacy, media, and early childhood education.

Kathy Reschke is a Senior Content Specialist for ZERO TO THREE. In this role, Dr. Reschke contributes to the design and development of ZERO TO THREE's multi-disciplinary, competency-based professional development products and services for individuals and organizations. She is first author of the ZERO TO THREE Critical Competencies for Infant-Toddler Educators™ Course Textbook and developed the content for the Critical Competencies for Infant-Toddler Educators™ Online Course and Coaching Program. She also serves as Editorial Assistant for the ZERO TO THREE Journal. Dr. Reschke holds a B.S. in Developmental Psychology from the University of Iowa and an M.S. and Ph.D. in Human Development and Family Studies with a specialization in Early Childhood Education from Iowa State University.

Dr. Irasema Salinas-Gonzalez, Ed.D. is Associate Professor and Coordinator of the Early Care and Early Childhood Studies program at the University of Texas-Rio Grande Valley. She has over 20 years experience working in early childhood settings with a focus on emergent bilingual children. 

Catherine Scott-Little is a Professor in Human Development and Family Studies at the University of North Carolina at Greensboro, where she is the co-director of the Birth through Kindergarten graduate program. She has conducted research and provided technical assistance to numerous states in the areas of assessment and early learning development standards. Catherine completed her Bachelors degree in Child Development & Family Studies at the University of North Carolina at Greensboro, and earned her Doctorate at the University of Maryland at College Park.

Deborah J. Stipek, Ph.D. is the Judy Koch Professor of Education and the former I James Quillen Dean of the Graduate School of Education at Stanford University. Her doctorate is from Yale University in developmental psychology. Her scholarship concerns instructional effects on children's achievement motivation and early childhood education. In addition to her scholarship, she served for five years on the Board on Children, Youth, and Families of the National Academy of Sciences and is a member of the National Academy of Education. She also chaired the MacArthur Foundation Network on Teaching and Learning. She currently chairs the Heising-Simons Development and Research on Early Math Education Network. Dr. Stipek served 10 of her 23 years at UCLA as Director of the Corinne Seeds University Elementary School and the Urban Education Studies Center.

Andrew J. Stremmel is Professor in the Division of Education, Counseling, and Human Development in the College of Education and Human Sciences at South Dakota State University. His research expertise is in teacher action research and Reggio Emilia-inspired, inquiry-based approaches to early childhood teacher education and curriculum. He is an executive editor of Voices of Practitioners.

Patricia Sullivan, EdD transitioned from the YMCA after 10 years of service and opened Baby Steps Nature School in 1992; a family childcare center that focuses on the joy and inspiration children experience in child-centered,  outdoor learning. Pat is also an adjunct instructor in early childhood education at SFSU and CCSF and holds several seats on San Francisco early childhood education community boards and commissions.

Barbara Willer, Ph.D. Is retired from NAEYC after 35 years of service and leadership. During her tenure, Dr. Willer led many substantive projects to achieve NAEYC's mission. The capstones of her contributions to NAEYC and the field are leading the development of the position statement on Advancing Equity in Early Childhood Education and the 2020 revision of Developmentally Appropriate Practice. 

Dr. Brian L. Wright is an Associate Professor and Program Coordinator of Early Childhood Education in the Department of Instruction and Curriculum Leadership in the College of Education at the University of Memphis. Brian's research and publications examine high-achieving African American boys in urban schools preK-12, racial-ethnic identity development of boys and young men of color, African American males as early childhood teachers, and teacher identity development. Brian is the author of the award-winning book, "The Brilliance of Black Boys: Cultivating School Success in Early Grades." Brian is co-editor of the forthcoming fourth edition (2021) of "Developmentally Appropriate Practice in Early Childhood Programs Serving Children from Birth Through Age, 8" published by NAEYC. Brian is a recently selected member of the 2021 NAEYC President's Emerging Leaders Circle Inaugural Cohort.

Tanya S. Wright is an Associate Professor of Language and Literacy in the Department of Teacher Education at Michigan State University. Wright's research and teaching focus on curriculum and instruction in language and literacy during the early childhood and elementary years. Her research examines instructional practices that promote oral language, vocabulary, and knowledge development for young children. Wright's research has been funded by the National Science Foundation, the Spencer Foundation, the Institute of Education Sciences, and the W. K. Kellogg Foundation. She is the Senior Editor of The Reading Teacher, the International Literacy Association's journal for educators working with children up to age 12. Wright is the lead author of the SOLID Start curriculum, an open access science and disciplinary literacy curriculum for grades K-2 (solidstart.msu.edu). Her most recent book for teachers is A Teacher's Guide to Vocabulary Development Across the Day (Heinemann).