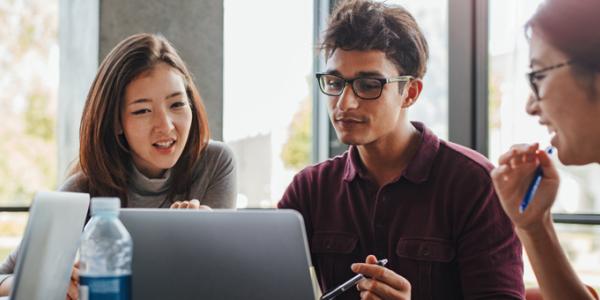 You are here
Welcome back! It's been too long since we came together for an in-person national event. Join NAEYC this June in Cleveland for the Professional Learning Institute. Come experience thought-provoking sessions presented by peers and experts from throughout the early learning community. Watch for the full list of more than 200 sessions that will soon appear on the Institute web page.  
Here is an early look at a few of this year's Featured Sessions. Check out our Full Schedule for more details!
Announcing our Keynote Speaker for the 2022 Institute!

Welcome Dr. Alloy, One of the Nation's Leading Behavioral Health Program Architects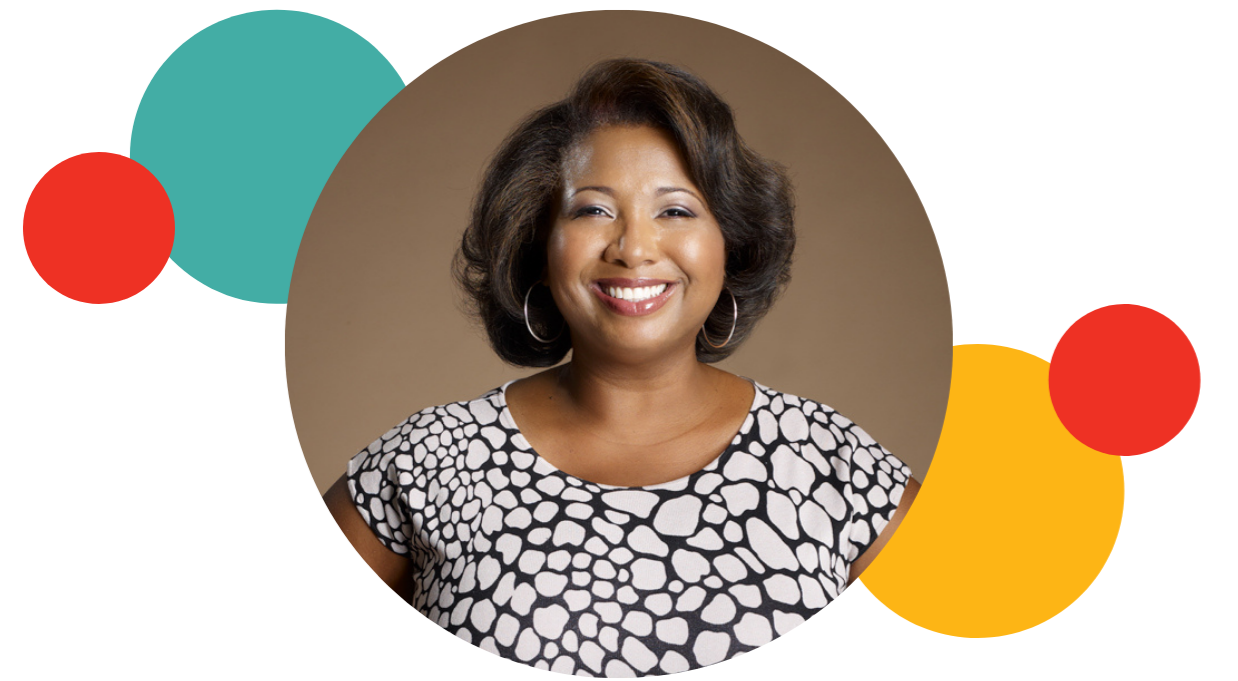 NAEYC is pleased for Dr. Valerie Alloy, from the Ohio Department of Mental Health and Addiction Services to appear as this year's Institute Keynote Speaker. Prior to serving in her current role as the Chief of the Bureau of Grants Administration, Dr. Alloy led OhioMHAS' Infant and Early Childhood Mental Health Initiative "The Whole Child Matters."
Dr. Alloy will share the current research and thought leadership to help us pivot from these trying times to our new normal. She will address how greater attention needs to be paid to the mental health of our youngest children, and how this presents differently depending on the individual child, their family and their community or culture. Through it all, Dr. Alloy will remind us to embrace healing and grace opportunities.
Dr. Alloy is a behavioral health program administrator, educator, researcher, and practitioner with over 30 years of clinical practice and senior management experience. As the Chief of the Bureau of Grants, she oversees the Department's federal and discretionary grant portfolio of approximately $550M.
Ohio's IECMH program is the nation's largest investment in Infant Early Childhood Mental Health garnering over $14M per biennium. Ohio's Infant Early Childhood Mental Health initiative has received national recognition from Georgetown University, Yale University, and from the US Department of Health and Human Services 'Administration for Children and Families' in their 2016 report highlighting "State and Local Action to Prevent Preschool Expulsion and Suspension in Early Learning Settings." Ohio was acknowledged in the President's "White House 2016 Progress Report - My Brother's Keeper."
Prior to joining OhioMHAS, Dr. Alloy served with the Ohio Department of Youth Services as a member of the psychology department working with Ohio's most violent and dangerous adjudicated youth offenders. She served as program director and senior manager of programs with the Lucas County Mental Health Board under the Robert Wood Johnson National Demonstration Program, and is considered one of the nation's leading behavioral health program architects.
 A subject matter expert (SME) on national and regional platforms, she lectures on array of topics including infant and early childhood mental health, emotional wellness, the social determinants of health, race, equity and inclusion. Her advanced degrees include: The Doctor of Philosophy (Ph.D.) in Clinical Psychology - Child and Adolescent Specialty; the Master of Arts (M.A.) in Clinical Psychology in Child Psychology both from the University of Toledo; and the Master of Education (M.Ed.) in Guidance & Community Counseling from Ohio University. Dr. Alloy is a licensed supervising clinician, passionate agent of change, and a champion for youth, families, and the importance of lifelong learning.
Closing General Session

DAP as a Guide to Effective Learning Environments: Lessons Learned from the Tennessee Pre-K Study, Implications for Policy and Practice 


The Closing General Session explores the lessons learned from the Tennessee pre-K study in the context of the fourth edition of the DAP position statement and book. Panelists will highlight how DAP can serve as a guide to joyful and effective learning for each child and how to translate the importance of playful learning to those who fund preschool initiatives in states. 
What does quality early learning that supports the learning and development of each child look like? 
A study of pre-K in Tennessee which found that children randomly assigned to attend pre-K had lower state achievement scores than children who did not attend offers much to think about. 
What are the lessons learned from this study, and how do we translate those to college courses, trainings, approaches to teaching, and conversations with those who fund programs? 
Descriptions of the Tennessee Voluntary Pre-K program indicate that the program heavily emphasized large-group, teacher-led direct instruction rather than playful hands-on learning. While research shows that children learn best when the learning is engaged, joyful, and playful, research also shows that children's experiences with content like math influence their later success in school.
While children with families who can afford to send them to private preschools often experience hands-on, play-based learning environments, programs with a focus on raising assessment scores at times mistakenly focus on teacher-directed content instruction. It's time to end the "either/or" dichotomy of play and content and to dig deep into understanding the "both/and" and that all children deserve quality early learning. 
Guiding Equity-Focused Educators in an Anti-Equity Climate

Presenter Bio:
Toni Sturdivant, Ph.D. is an Assistant Professor in the Department of Curriculum and Instruction at Texas A&M University-Commerce. She earned a Ph.D. in Interdisciplinary Learning and Teaching with a cognate in Early Childhood Education. Additionally, she has a Master's degree in Early Childhood and Elementary Education with a specialization in Child Development. She has taught Pre-Kindergarten in an urban school district, in a center-based setting, and Kindergarten. Further, Dr. Sturdivant has served as a trainer for early childhood teachers. She currently teaches pre-service teachers in the College of Education and Human Services. Her research, which focuses on issues of racial learning and racial identity with young children as well as culturally relevant teaching practices, has been published in several scholarly journals, such as the Early Childhood Education Journal, The Journal for Multicultural Education, and the International Journal of Early Childhood.
You Belong Here: Nurturing Anti-Bias Education in Classrooms and Beyond

Presenter Bio:
Nicol Russell, Ph.D. currently serves as Vice President of Implementation Research for Teaching Strategies, LLC. She has been an ECE teacher, a school administrator, a Head Start State Collaboration Director, and a State-level administrator for the Arizona Department of Education. She currently serves as a NAEYC at-large Board member and as a member of the ReadOn Arizona State Advisory Board. Her research interests include studying the implementation practices of early learning programs and considering ways to create more equitable opportunities for BIPOC children and educators. 
I didn't mean to ruin your day! The importance of Understanding, Preventing, and Responding Effectively to Challenging Behavior 

Presenter Bio:
Barbara Kaiser is the co-author of Addressing Challenging Behavior in Young Children: The Leader's Role (NAEYC 2021), Challenging Behavior in Young Children: Understanding, Preventing, and Responding Effectively (4th Edition), Meeting the Challenge (NAEYC 1999). Over the past several years she has presented webinars, workshops and keynote presentations on topics related to challenging behavior to teachers, early childhood educators, administrators, resource personnel, mental health providers and parents nationally and internationally. Her work is based on more than 40 years of working with children, their families, teachers, and administrators; it is research based, practical, and proven effective. 
Overcoming Challenges and Achieving New Goals: Shifting from Ideas to Impact with Developmentally Appropriate Practice for Infant and Toddler Teaching 

Presenter Bio: 
Marie Masterson, Ph.D. is the Senior Director of Quality Assessment at McCormick Center for Early Childhood Leadership at National Louis University where she oversees evaluation for Illinois' quality improvement system. She is a licensed teacher, holds a doctorate in early childhood education, and is a national speaker, child behavior expert, researcher, and award-winning author of multiple books and articles that address research-based, practical skills for equity through leadership, high-quality teaching and developmentally appropriate practice, behavior guidance, and promoting resilience. Marie provides content expertise and consultation to organizations and agencies involved in quality rating and improvement and leadership development. 
Bopping to the Beat of their Brilliance: Integrating Social and Emotional Learning in Culturally Sustaining Teaching 

Presenter Bio: 
Anthony Broughton, Ph.D. is an award-winning educator, Associate Professor of Education, Interim Department Chair, and Site Coordinator for the Call Me MISTER program at Claflin University. Dr. Broughton provides resources and culturally responsive trainings for teachers and administrators across the nation. Children around the world affectionately refer to Dr. Broughton as "MiSTER B," as they engage in his highly energetic and interactive educational videos, such as his hit song, "Watch the Letters Get Down," which has 2.5 million views on YouTube. Dr. Broughton is the author of four children's books, one academic book, and best seller, The Doubt Demolisher. Amid various community engagements, Dr. Broughton serves on NAEYC's national and state-level governing boards. 
Creating a Culture of Inquiry With Young Children

Presenter Bio:
Miriam Beloglovsky is a professor of early childhood education, public speaker, and co-author of the Loose Parts Inspiring Play award-winning books series. She is a play advocate and founder of Playful Transformation, a company dedicated to advocating for the right to play and finding joy in life. Miriam's mission is to weave together play, collaboration, public policy, education, critical reflection, inquiry, creativity, and innovation to enhance play opportunities for young children and educators. She believes that play is central to human transformation, building community, and enhancing education, which can lead to authentic equity and more civil society. She believes that in collaboration, we can create play spaces and play opportunities to impact people's lives.
Creating, Collaborating, and Communicating: Using Technologies to Actively Engage Young Children and their Families

Presenter Bio:
Victoria Fantozzi has a Ph.D. in education and is a tenured professor of Early Childhood Education. Vicki has been partnering with teachers to study the integration of technologies in developmentally appropriate ways for many years. This research has been published in international journals including Young Children and Teaching Young Children. It is the basis for her book Digital Tools for Learning, Creating, and Thinking: Developmentally Appropriate Strategies for Early Childhood Educators, which was released in March of 2022.
Don't miss out! Register today for this premier professional learning experience where you will discover new strategies, best practices, and the latest innovations.
Join NAEYC at the Rock and Roll Hall of Fame for "Rockin' Around Cleveland!"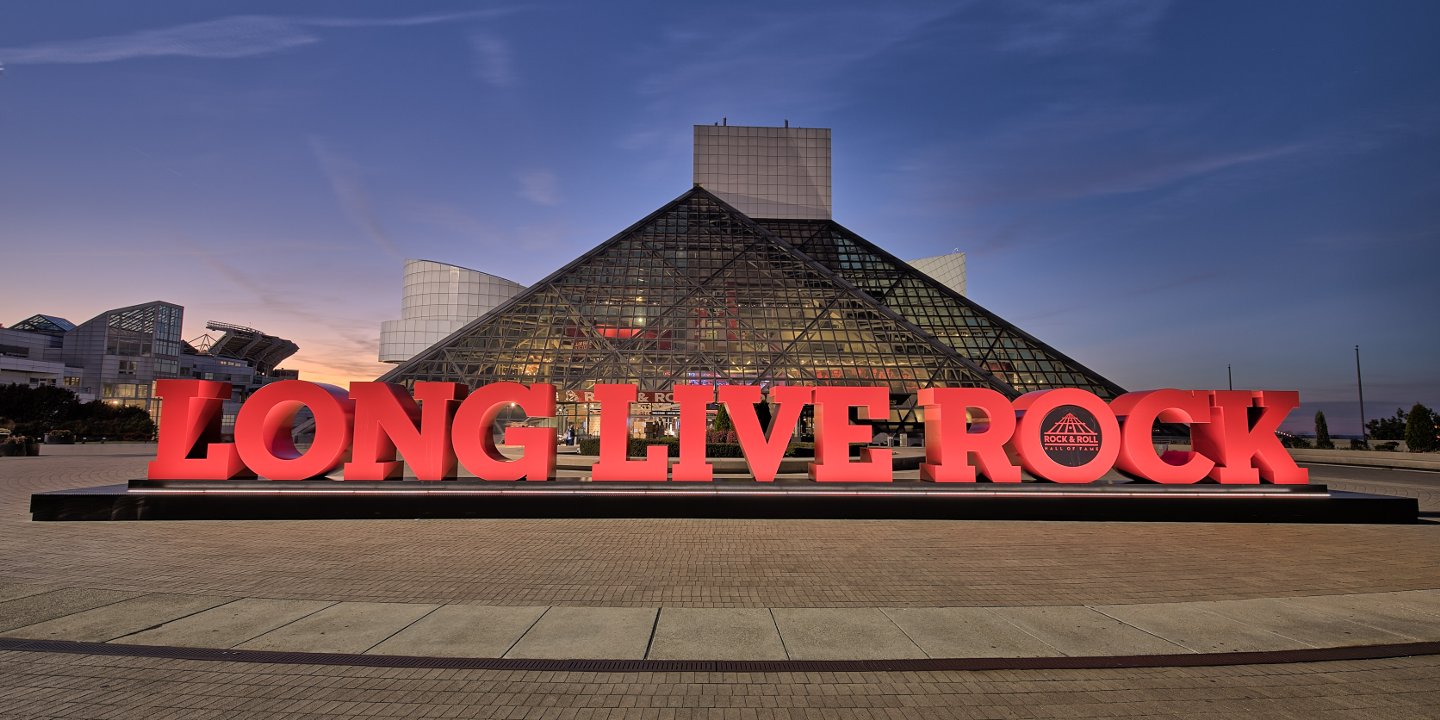 Rock & Roll Hall of Fame
Monday, June 13
7:30 – 9:30 PM
$25 per attendee (for PLI registrants only)
No advance registration required; on-site ticket purchase with credit card.
After a full day of learning on Monday at Institute, join us for some fun at Cleveland's most popular visitor attraction the Rock and Roll Hall of Fame. NAEYC has exclusive visiting hours and a $10 savings off the regular price of admission for Institute attendees.
For only $25, you can get that front row feeling for highlights of 30+ years of induction ceremonies. This epic hall of fame pays homage to the inductees through an immersive concert-quality production and a space for fans to share their own stories.
Thank you to Kaplan for sponsoring NAEYC at the Rock and Roll Hall of Fame!