Museums and Libraries for Summer Fun and Learning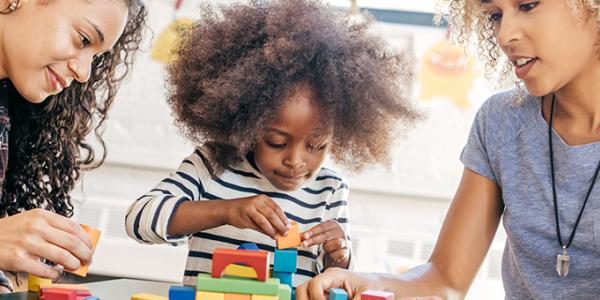 You are here
Home
/
Museums and Libraries for Summer Fun and Learning
By Susan Hildreth, Director, Institute for Museum and Library Services
If you are looking for a place where you and your child can have fun, learn new and exciting things, inspire a real love of learning, and build important skills and knowledge –You may not need to look further than your own city!
Libraries and museums are trusted and family-friendly attractions that are located all across the country.  More than ever, they are becoming an integral part of many communities' plans to ensure that important early learning experiences are available to all children and their families.
Parents and caretakers play an important role in assisting with their children's early learning and finding low-cost or no-cost places to play and learn together can sometimes be a challenge. Libraries and museums of all kinds – including:
Children's museums
Art, Science and History museums
Zoos, Botanical Gardens, Nature Centers and Aquariums
…. are all welcoming places where you can borrow books, learning backpacks, and other materials to use at home.  You can also go to explore the lives of animals, build a robot, help plant a garden, listen to or create your own digital stories, or just get your hands on new and unusual artifacts and materials – and see what you can discover and create! 
Growing Young Minds: How Museums and Libraries Create Lifelong Learners, a recent report from the Institute for Museum and Library Services and the Campaign for Grade-Level Reading, shows the many ways museums and libraries suppport early learning and summer learning.   
Some examples of museums and libraries around the country that are helping families connect around learning:
Boston's Children Museum has created its own replica of a kindergarten classroom complete with activities and information to help children and their parents prepare for starting school
Idaho libraries use their digital assets to bring story time to families and children in rural areas of the state
Denver has a city-wide program at 15 arts and cultural institutions that offers free access to five cultural experiences to children through the year they turn five
New Orleans is building a new post-Katrina Children's Village: co-locating the Louisiana Children's Museum with centers for literacy, parenting, early childhood research, nature, health, and child care
In Houston and in many museums and libraries across the country, Para los Ninos a Spanish-language family learning program is offered
At the Hamill Family Zoo at Chicago's Brookfield Zoo, children and families touch animals, build habitats, paint murals, look at animal x-rays, and dress up like birds – all while learning new things about animals
In Atlanta, children visiting the Children's Garden at the Atlanta Botanical Gardens participate in cooking classes in the Edible Garden outside kitchen
As former U.S. Secretary of Education, Arne Duncan said, "We have to do everything we can to give all of our children opportunities to get off to a strong start, and … libraries as well as all kinds of museums, science centers and zoos are trusted, welcoming places where children can make discoveries, deepen interests, and connect their natural curiosity to the wider world – developing the skills they need for a lifetime of learning." 
Check your local library or museum to see the events and attractions available for your family to learn!
---
About the Author: Susan Hildreth has been director of the federal Institute of Museum and Library Services (IMLS) since 2011. Through grant making, policy development, and research,  IMLS helps libraries and museums advance innovation, lifelong learning and cultural and civic engagement.