Cómo usar y crear textos informativos en casa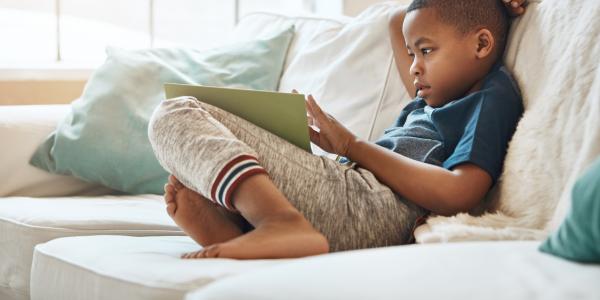 You are here
Home
/
Cómo usar y crear textos informativos en casa
Por Crystal N. Wise y Nell K. Duke
La información se encuentra a nuestro alrededor. La leemos, vemos, escuchamos y, a veces, parece que la respiramos. Aprender a buscar, asimilar y crear información son habilidades importantes que pueden comenzar a fomentar para ayudar al desarrollo de sus hijos hoy. De hecho, ¡es probable que ya estén haciéndolo! ¿Están leyendo acerca de lugares para visitar con ellos o escribiendo juntos recetas familiares? De esta manera, están demostrándoles el valor de los textos informativos. Es importante que los niños pequeños comiencen a comprender que usamos y creamos textos informativos para satisfacer necesidades y deseos.
Desde un libro ilustrado acerca de cómo aparece un arcoíris en el cielo hasta una página web detallada sobre reparación de autos, los textos informativos nos ayudan a seguir nuestros intereses y resolver problemas. Para los niños pequeños, escuchar, leer, escribir e ilustrar textos informativos es una excelente manera de desarrollar conocimientos y vocabulario en ciencias, estudios sociales y artes, y una magnífica base para tener éxito en su vida académica y personal.
¿Qué es un texto informativo?

En términos generales, los educadores utilizan el término "texto informativo" para referirse a todo, desde un podcast hasta un gráfico de un libro que se haya creado principalmente para brindar información. Los periódicos, documentales, etiquetas de alimentos, mapas, artículos científicos y muchas páginas web también son un buen ejemplo. Una vez que comenzamos a pensar en ello, veremos textos informativos por doquier. Por ejemplo, las instrucciones para hacer manualidades o de un juego de mesa son textos informativos que nos enseñan cómo hacer algo. ¡Estos textos pueden ser muy entretenidos! Otros textos informativos, como horarios de autobuses y listas del supermercado, nos ayudan a realizar tareas cotidianas.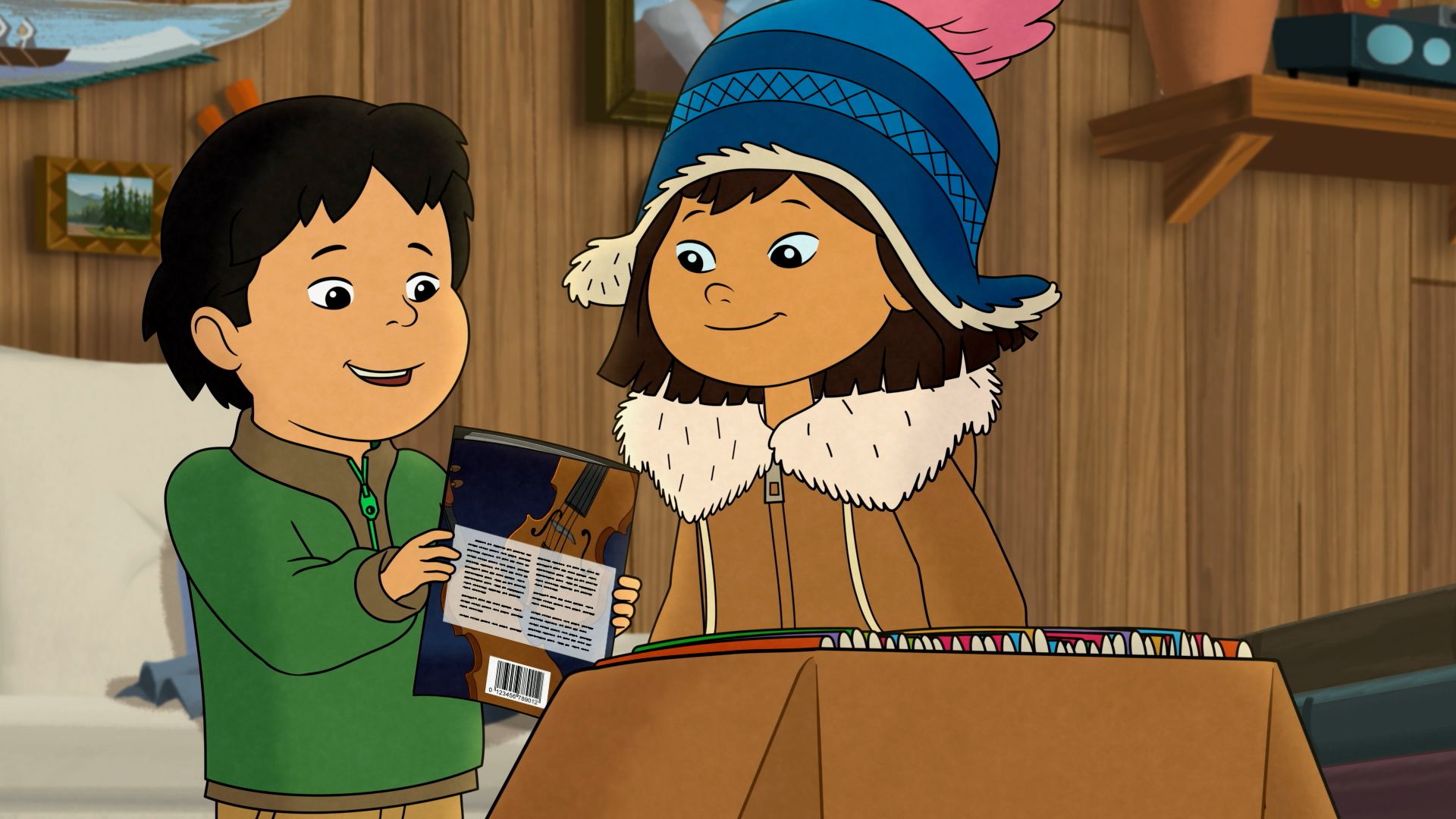 ¿Cómo pueden apoyar a sus hijos para aprender con textos informativos?

A continuación, damos algunas sugerencias:
Descubran sus intereses de información. Ayúdenlos a buscar libros, artículos, imágenes o videos en internet de temas que sean de su interés. ¿Les encantan los dinosaurios? ¿Los delfines? ¿Los perros? Mientras buscan, incentiven a sus hijos para que les ayuden a pensar en términos adecuados.

Hagan los encargos más rápido y más interesantes. Hagan una lista de encargos con sus hijos y utilicen un mapa para planificar la ruta juntos. Pueden pedir en la biblioteca de su localidad materiales informativos aptos para niños relacionados con esto, como libros sobre cómo se prepararan los alimentos que se compran en el supermercado.

Creen recetas y cocinen para aprender. Mientras preparan la comida favorita de sus hijos, hablen acerca de los ingredientes y los pasos. Ayúdenlos a escribir la receta o grabar un video de la preparación mientras describen los pasos ("Cortar..." "Revolver..."). Después, compartan eso con amigos y otros familiares, ¡especialmente cuando sus hijos sean los invitados!

¡Molly de Denali está disponible en PBS KIDS! Molly es una ingeniosa y curiosa niña de 10 años que le encanta explorar el mundo a su alrededor. También le agrada utilizar textos informativos para resolver problemas y ayudar a los demás. Cuando vean Molly de Denali con sus hijos, comenten los distintos tipos de textos que utiliza y crea. Hablen acerca de cómo Molly recurre a estos textos para resolver problemas del mundo real, satisfacer su curiosidad y enseñar a los demás.
Fomentar el interés en textos informativos en casa y en la comunidad ayudará a sus hijos a adquirir habilidades de alfabetización y resolución de problemas, descubrir nuevos intereses y aprender acerca del mundo. Y, lo más importante: es una excelente oportunidad para pasar tiempo juntos aprovechando al máximo sus experiencias cotidianas.
---
Pueden consultar más ideas sobre el aprendizaje con textos informativos en https://pbskids.org/molly.
---
Molly de Denali, creado por WGBH Boston, se elaboró como parte de Corporation for Public Broadcasting (CPB) y PBS Ready To Learn Initiative con financiamiento del Departamento de Educación. Ready To Learn es un programa federal que contribuye al desarrollo de medios educativos innovadores para la televisión y digitales dirigidos a preescolares y alumnos de los primeros años de primaria, así como sus familias.
---
PBS KIDS y su logotipo son marcas registradas de PBS. Utilizado con permiso. Los contenidos de este material gráfico se crearon en virtud de un donativo del Departamento de Educación. Sin embargo, no representan necesariamente la política del Departamento de Educación, y no debe asumirse que cuentan con la aprobación del Gobierno Federal. El proyecto es financiado por un donativo de Ready To Learn (PR/ADJUDICACIÓN número U295A150003, CFDA número 84.295A) del Departamento de Educación para Corporation for Public Broadcasting.
La traducción de este documento ha sido elaborado en el marco de un acuerdo cooperativo (PR/Award no. U295A150003, CFDA Nº 84.295A) del Departamento de Educación de Estados Unidos. No obstante, este contenido no representa necesariamente la política del Departamento de Educación, y usted no debe asumir el aval por parte del Gobierno Federal.
---
Crystal N. Wise, Ph.D., is a postdoctoral research fellow at the School of Education at the University of Michigan. Her research focuses on early literacy development. She is also a former kindergarten and second-grade teacher.
Nell K. Duke, EdD is a professor in Literacy, Language, and Culture and also in the Combined Program in Education and Psychology at the University of Michigan. Duke's award-winning work in education research, policy, and practice focuses on early literacy development, particularly among children living in under-resourced communities. Duke serves as an advisor to the PBS/CPB Ready to Learn Initiative and informational text advisor for Molly of Denali.