Cross-Professional, Standards-Based Collaboration with Families and Communities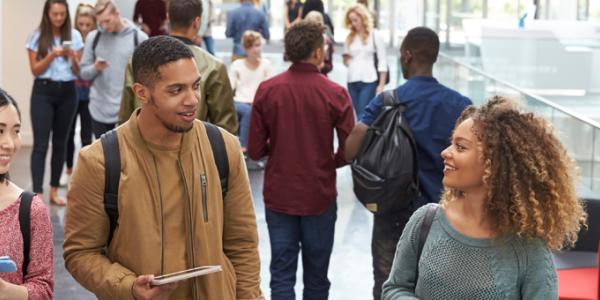 You are here
Home
/
Cross-Professional, Standards-Based Collaboration with Families and Communities
By Pamela Ehrenberg, Program Review Manager, NAEYC
In a recent Young Children article, "Teachers, Nurses, and Families: Countdown to a Healthy Start," Mary Jane Eisenhauer and Angela Schooley describe a collaborative service-learning program led by the NAEYC nationally-recognized early childhood education program at Purdue University North Central and the nursing education program on the same campus.  In this initiative, known as Countdown to a Healthy Start, students and faculty in the two programs worked together to support families in their children's transition to kindergarten. The pre-service professionals designed family learning goals based on community needs. Then, in a series of open-house-style family education workshops, families participated in interactive learning stations and collected take-home resources to assist in their soon-to-be-kindergartner's healthy, developmentally appropriate transition.
 
The authors note the role of professional standards in preparing early childhood educators as well as nurses, as well as areas of overlap. The steps in planning and implementing the family workshops reflect clear connections to the NAEYC Standards for Initial and Advanced Early Childhood Professional Preparation, including:
"Identify the needs of families" requires knowing about and understanding diverse family and community characteristics (Key Element 2a);
"Research recommendations to meet the need and invite community partners to collaborate" requires engaging in collaborative learning to inform practice (Key Element 6c);
"Determine appropriate learning outcomes for children and families in consultation with health professionals" involves aspects of Standard 1 (Promoting Child Development) and Standard 5 (Using Content Knowledge to Build Meaningful Curriculum);
 "Plan learning stations with interactive materials" involves using a broad repertoire of developmentally appropriate teaching/learning approaches (Key Element 4c);
"Create take-home resources to help families apply the new knowledge or strategy at home" reflects involving families and communities in young children's development and learning (Key Element 2c); and
"Invite other community agencies to participate" reflects supporting and engaging communities through respectful, reciprocal relationships (Key Element 2b).
 
Student reflections on the experience emphasize a "standards without standardization" approach in how these programs used national professional standards as a framework for addressing unique community needs.
 
---
Reference
Eisenhauer, M.J., & Schooley, A. 2016. "Teachers, Nurses, and Families: Countdown to a Healthy Start." Young Children 71 (1): 30-37.