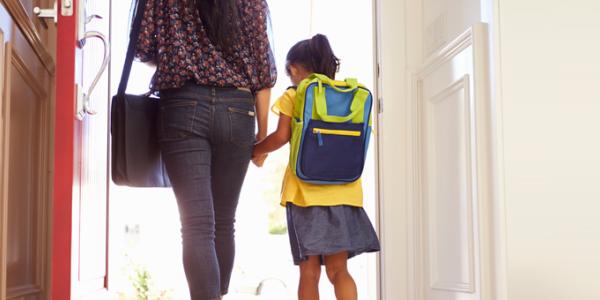 You are here
Home
/
Back to School Edition
Children's Champions Update - September 9, 2016
New friendships to build; new skills to learn; new crayons to break…and new Head Start Performance Standards to read!
What better way to celebrate a new school year than with these long-awaited improvements? They reflect over 1,000 submitted comments on the draft rule and reduce the current 1,400 standards by approximately 30 percent, bringing meaningful and important changes that will strengthen and support Head Start in particular, while providing leadership and guidance to the early childhood field in general. While we will continue to read, learn and share more about the final rule and its implications, some key highlights include new regulations that:
Require programs to provide at least 1,020 annual hours in Head Start center-based programs and 1,380 hours in Early Head Start center-based programs, phased-in over time and with some flexibility in implementation
Align new Head Start and new federal child care requirements in several areas, such as background checks and health trainings
Maintain family partnership agreements and home visits for families, and strengthen parent engagement and family services
Update and restructure early learning and child development requirements to more effectively promote high quality teaching practices and stronger curriculum implementation
Affirm a longstanding practice by requiring all programs to prohibit expulsion in Head Start and Early Head Start settings, and reserve suspension as a last resort for extraordinary circumstances.
If you're interested in doing your own back-to-school reading, the full and final rule is available HERE, with additional fact sheets, videos, and Q & A's from the Administration for Children and Families HERE.
NAEYC looks forward to working with our partners to ensure that Head Start, like child care, is funded so that all eligible children can benefit from improvements in quality. To that end, we are also proud to share this Appropriations letter, signed by nearly 300 state and local groups across all 50 states and the District of Columbia, including 29 NAEYC Affiliates. This letter is being sent to Congress, as elected officials return to Washington, DC from their August recess, urging them to increase investments in early childhood education, and calling particular attention to the tremendous need and unmet promises in both CCDBG and Head Start. A huge thank you to all the groups who helped organize and sign on to this letter, and the many more of you who continue to reach out to your elected officials to share the importance of increasing investments in our youngest children and their families.
For more back-to-school reading from around the web...