The Things We Give (and Get)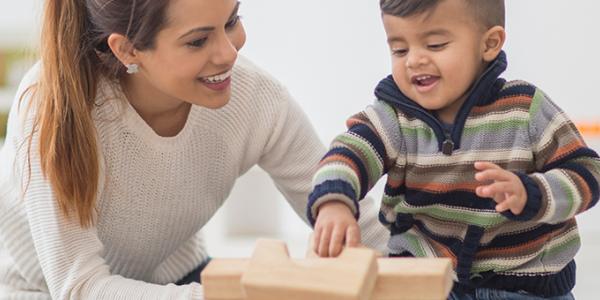 You are here
Home
/
The Things We Give (and Get)
Children's Champions Update - November 7, 2017
---
Early childhood educators, you give it your best. You give it your all. And some days, you need to get as much as you give. That's why NAEYC has created weekly "Table Talk" emails from America for Early Ed - to give you our all. That means you get the kind of helpful, easy-to-read information, tools, and resources you need to engage, advocate, and spark a conversation about high-quality early childhood education no matter who or where you are. Not signed up yet? See what you've been missing here!
And in the meantime, here are a few more things that Children's Champions like you can give and get.
Give Your Time
Take five minutes to reach out to your Senators and Representatives and ask them to do the following things:
Congress also needs to stop putting the health care of 9 million children at risk, and start extending the Children's Health Insurance Program (CHIP). Read more about what's happening here.
Give Your Attention
Stay with us! It's time to talk tax reform.
While the House Republican tax plan introduced this week openly acknowledges the challenges of child care affordability, its current solutions fall short.
Although it takes an important step to preserve the Child and Dependent Care Tax Credit, it neither strengthens nor expands it to ensure the credit reaches the families who need it most.
In addition, the tax bill takes away the $250 educator expense deduction, threatens to make it harder for current and future early childhood professionals to pursue higher education, and impedes short- and long-term funding available for foundational and successful federal early childhood education programs like the Child Care and Development Block Grant, Head Start, Medicaid and SNAP, each of which provide critical support for our country's young children, families and educators.
Check out this bipartisan Congressional briefing on the CDCTC that NAEYC is hosting, with the First Five Years Fund, Save the Children Action Network and Kindercare today, Tuesday, November 7; read NAEYC's full and updated statement on child care and tax policy; sign a petition from AFT to preserve the educator expense deduction, and stay tuned for more calls to action as tax reform moves ahead.
Give Your Vote
It's Election Day! If you have a state or local election today, please make sure to get out there and vote - and take a friend or two with you. This is your opportunity to make your voice heard. 
Get Your Resources
Check out Persistent Gaps: State Child Care Assistance Policies 2017, from the National Women's Law Center, to see how your state's policies compares to policies in other states.
See what bipartisan recommendations for early childhood education can look like in "The Bipartisan Case for Early Childhood Development" by former Representative George Miller (D-CA) and Senator Rick Santorum (R-PA) of the Bipartisan Policy Center's Early Childhood Initiative (Hint: They think we should double the federal Child Care and Development Block Grant (CCDBG) funding for children ages 0 to 5 and require states to provide expanded CCDBG resources at a 75 percent reimbursement rate!)
Get Excited!
Get Ready!
Save the date for the 2018 Public Policy Forum - we'll be in Washington, DC from March 4 - 6, 2018. And we'll have lots of new resources and supports headed your way between now and then too - new briefs, data, new tools, new surveys for Power to the Profession...all wrapped up in a brand-new website. Stay tuned....
Get...$1 Million?
Learn more about the Early Childhood Innovation Prize and try your hand at the winnings!
---
Finally, we give our love, thoughts, and demands for action, as our hearts are turned towards Sutherland Springs, Texas, in honor of the lives lost there, and elsewhere.