Advancing Diversity and Equity: Your Perspective is Needed by June 30th!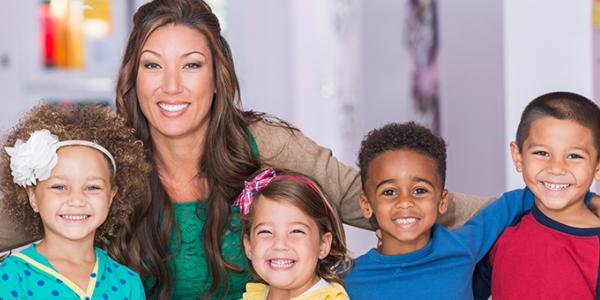 Elisa Huss-Hage
All children have the right to equitable learning opportunities that help them achieve their full potential as engaged learners and valued members of society. Early childhood educators have a professional and moral obligation to advance equity and diversity. They can do this best in early learning settings that reflect fundamental principles of fairness and justice and implement the goals of anti-bias education.
This paragraph begins the initial draft of NAEYC's position statement on advancing equity and diversity in early childhood education. This blog begins the process of engaging you in order to make the final position statement the best that it can be.
As NAEYC's CEO, Rhian Evans Allvin wrote recently in her Making Connections column for Young Children, "NAEYC is for the active embrace of equity. We are for talking openly and honestly about diversity, and we are for changing our policies and practices to enhance our organizational commitment to being high performing and inclusive."
It is this commitment that has led us to elevate equity and diversity in the context of a position statement, while continuing to ensure that the issues remain integrated into all that we do. NAEYC's position statements are an important tool that NAEYC uses to build understanding and support for significant, often controversial issues related to early childhood education. This is the first public draft of this document, which was developed with the input of a workgroup appointed by the NAEYC Governing Board under the leadership of the Board's Early Learning Systems Committee.
NAEYC policy requires all position statements to have multiple rounds of member comment and feedback as they are developed or revised, and we are eager for your engagement. The workgroup and committee will consider all submitted feedback to construct a final draft. It will be released for a second round of comment in the fall prior to its consideration by the Governing Board for adoption. 
A few things to note with respect to this draft: although critical research is referenced, the draft itself does not include formal citations; these will be incorporated later. In addition, we expect that the final statement will be accompanied by additional resources that will provide guidance regarding specific implementation, and our suggestions regarding exemplary programs, activities, or resources that may be useful to include in this regard would be most helpful. You can provide these as part of the survey or send them to positionstatements@naeyc.org. 
 
We encourage you to watch this video, read the draft position statement (in English or Spanish) and submit your feedback here. We understand that surveys provide only one possible way to respond. You may also share your reflections in the comments section below, by joining us for several sessions that will be elevating diversity and equity at NAEYC's upcoming Professional Learning Institute, or by emailing positionstatements@naeyc.org.
Thank you for your review and comments. This initial round of feedback will be open until June 30, 2018.
See full statement (in English or in Spanish). 
For more information, please visit https://www.naeyc.org/resources/position-statements/equity-draft.
Elisa Huss-Hage
Elisa Huss-Hage is Chair, Early Learning Systems Committee at NAEYC.