Looking Back on the NAEYC 2022 Annual Conference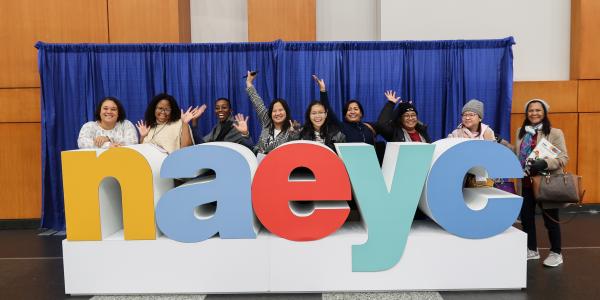 From November 16–19, 6,000 NAEYC members—early childhood educators, early learning program directors, higher education faculty, Affiliate leaders, partners, and advocates—from all 50 states, the District of Columbia, and 32 countries joined NAEYC in Washington, DC, for our 2022 Annual Conference! 
A rich agenda with approximately 500 sessions on more than 30 different topics offered members of the early childhood education community an opportunity to gather, learn, network, and grow. The 800-plus presenters included both internationally known researchers and authors presenting alongside classroom teachers and early childhood educators for a truly unique conference experience that showed how to put research-based practices into action.  
After two years without an in-person Annual Conference, we were excited to welcome NAEYC members to the Walter E. Washington Convention Center in NAEYC's home city of Washington, DC, and we were thrilled to provide an opportunity for meaningful, in-person connections. Let's just say, the feeling of our community "returning home" was palpable throughout the entire conference!  
"Everything about the Annual Conference was amazing. It was truly transformational. There was so much information given, and I enjoyed the experience [and] learning from the sessions and others."  
Members engaged in sessions covering topics from diversity and equity in early childhood education to strengthening family engagement in early learning to deepening social and emotional development in young children. They also  connected and networked with more than 180 exhibitors and sponsors as part of the NAEYC Expo, a valuable experience that would not have been possible without the generous support of our sponsors and exhibitors. 
"The best part of my experience was being able to attend such informative learning sessions with my peers from all over the country. It was a very uplifting and renewing experience!"  
"The Expo had a vast array of vendors, and the information and networking opportunities they provided were excellent."  
 Additional highlights from our time together: 
An opening session keynote address by children's author and education advocate, Minh Lê, whose inspiring words called us to celebrate and foster the imagination of young children through books while celebrating the important role books play in advancing a more equitable and just society. Special bonus—Minh shared exclusive insight into his newest children's book, Lift, and special classroom engagement tips just for conference attendees!   
Special guest Darryl "DMC" McDaniels also joined us to share valuable insights into his book, Darryl's Dream, and the inspiration behind creating a picture book focused on creativity, confidence, and finding your voice.  
Hundreds of educators raised their voices for children, families, and each other by signing letters urging Congress to prioritize and pass funding for child care. 
Sessions such as our President's Seminar where BIPOC leaders reflected on the state of the field, how they plan to chart the future for the early childhood profession and what lies ahead for the early learning sector, how to respond to learning loss and emotional stress among young children and educators, play-based instruction in Kindergarten classrooms, and how to address pressing contemporary issues of equity and diversity in early childhood engaged attendees in meaningful learning and connections on a wide range of topics.
A birthday celebration for the 4th edition of DAP, which was released one year ago, ended our Annual Conference with live music, sweet treats, and exciting surprises! 
Many thanks to attendees, presenters, exhibitors, and the  wide range of early childhood educators who joined us in DC. We were thrilled to have the opportunity to connect with so many passionate and dedicated members of our association and field. We can't wait to welcome ECE educators to the 2023 Annual Conference in Nashville, Tennessee! (In early 2023, look for information about submitting a proposal to present and for registration information.) Thank you for being part of the NAEYC community!  
Check out more highlights from the 2022 Annual Conference below and on social media using #naeycAC!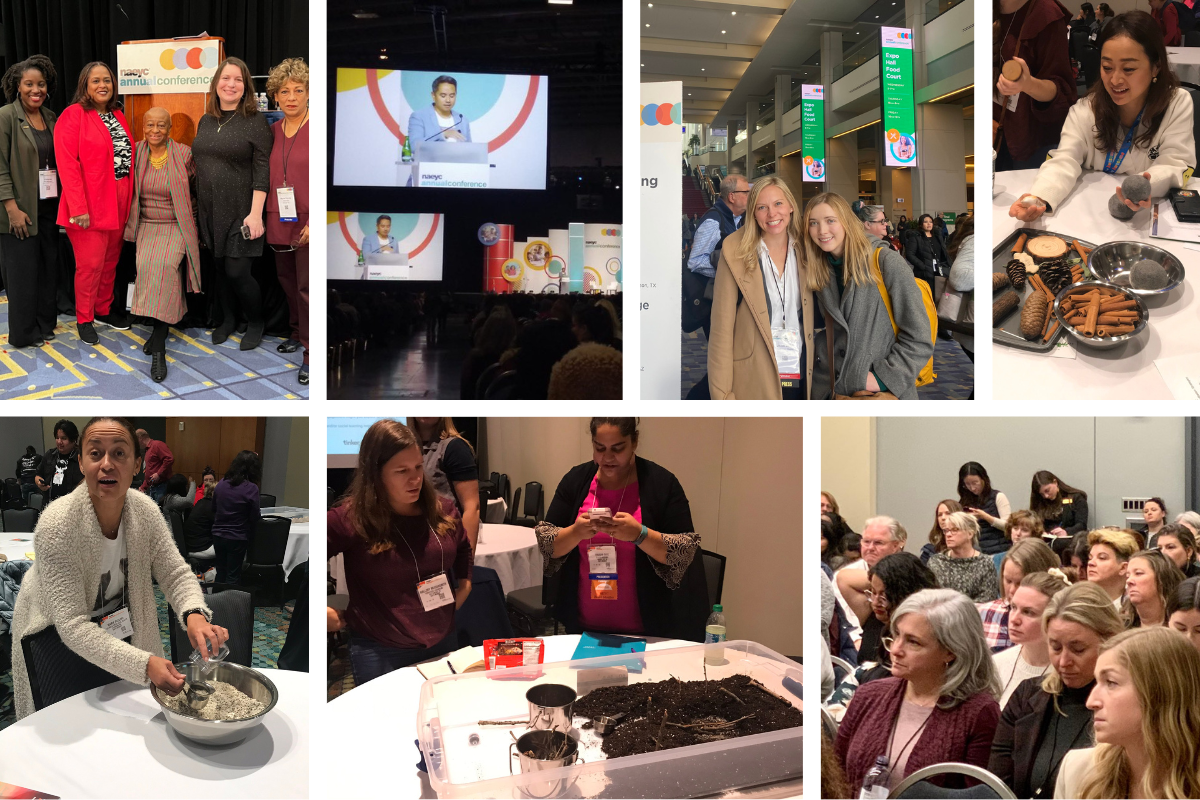 Jillian Riney
Jillian Riney is NAEYC's Conference Coordinator.