Building Reciprocal Relationships with Communities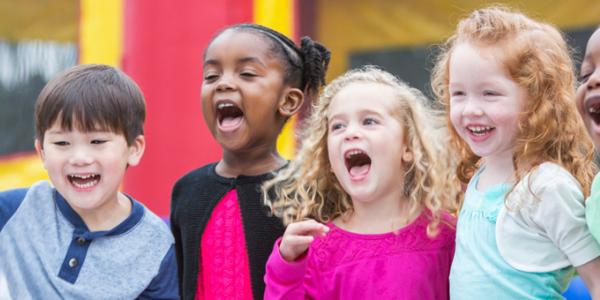 Being an early childhood administrator can be challenging but also professionally and personally rewarding because it provides the opportunity to develop lasting and meaningful relationships with families and the community.
Building relationships with the community has multiple benefits—your organization or school builds name recognition and a positive reputation, you are informed of local events and community resources, and your organization's credibility is enhanced. Some possibilities for collaboration include:
Develop partnerships with community organizations and agencies. Offer referrals to community organizations such as Social Services, Parks and Recreation, local police, and senior groups so you become known as a valuable information distribution center. Become familiar with social services offerings for your community, such as subsidized wellness clinics, financial aid, food pantries, and homeless shelters so you can confidentially and quickly offer referrals. You can coordinate events, publicize information, and invite representatives of community organizations and agencies to be guest speakers at parent workshops.
 
Become the center of community activities. By offering your space (either for free or a fee) to community organizations, such as Boy Scouts, Girl Scouts, book clubs, mom's groups, 4-H, or ToastMasters, you can increase your recognition in the community and also raise some needed funds!
 
Hold Parents' Nights Out. Offering care services in the evenings provides extra funds for your organization and enhances your reputation with the community. Welcoming the children of families who do not attend your school can also spread the word to potential future clients.
 
Offer workshops and seminars. Engage families of children who attend your center and those who do not by hosting a wide range of parent education workshops (for example, building literacy in young children, child developmental milestones, effective parenting styles), and other interest areas (for example, welcome orientation for new residents to the community highlighting community resources, events, and activities; public speaking seminars).
 
​Encourage staff and administrators to join community organizations. Joining the local Chamber of Commerce, serving on community childcare task forces, women's, and parent's groups will build your organization's recognition and credibility and build positive community relations.
The key to creating reciprocal relationships is a mutual respect and appreciation for the common goal of providing the best experiences and resources for children. Keeping this common goal in mind families and early childhood organizations can openly communicate and work toward fulfilling each other's needs.  
Early childhood organizations need parents and families to support the school and contribute in meaningful ways to the planning and implementation of programs and events. Family members also provide insight into the family's diverse background—cultural, linguistic, structure, and socioeconomic makeup. Families need the organization to provide nurturing, developmentally appropriate experiences for their children and to support the family's challenges and goals. The relationship is interdependent—each can enrich the other.
---
References
Annie E. Casey Foundation. 2016.  Engaging Parents, Developing Leaders: A Self-Assessment and Planning Tool for Nonprofits and Schools. www.aecf.org/m/resourcedoc/AECF-EngagingParentsDevelopingLeaders-2016.pdf#page=14.
Click, P. 2004. Administration of Programs for Young Children. 6th ed. Clifton Park, NY: Thomson Delmar Learning.
NAEYC (National Association for the Education of Young Children). 2007. Program Administrator Definition and Competencies. www.naeyc.org/academy/files/academy/ProgramAdminDefinitionCompetencies.pdf.    
US ED (Department of Education). 2009. "Engaging Parents in Education: Lessons from Five Parental Information and Resource Centers." www2.ed.gov/admins/comm/parents/parentinvolve/report_pg14.html#connecting.
Ludmila Battista
Ludmila Battista, MAEd, is an adjunct faculty member at Purdue University Global.