Context for the Coronavirus Book: A 7-Year-Old's Creation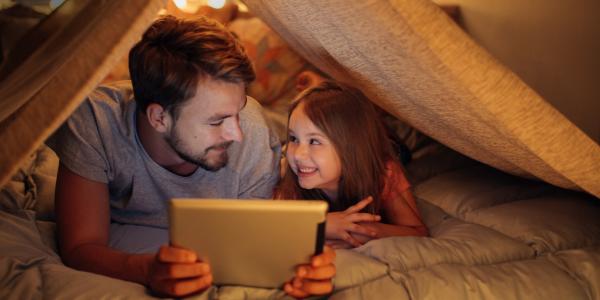 You are here
Home
/
Context for the Coronavirus Book: A 7-Year-Old's Creation
One of the author's mothers, Julia Luckenbill, provides some context for her daughter's creation of the coronavirus book (which you can read more about in this blog post).
     "Our daughter wrote her book on our 13th day of no school and of sheltering in place.   She is used to hugging and chatting, playgrounds and play dates. Now she gets wide-eyed and scoots six feet away from people when we're outside. Like many children, she has not been to a store, a classroom, or a playground in weeks. She has not hugged or played with her grandparents, who are usually frequent visitors.   
We've tried to make our sudden transition into home-schooling exciting by bringing in a great deal of play, which reflects my early childhood education background. For example, our kitchen now features a smoothie store, where our daughter writes out smoothie recipes and prices. Every morning she sells us "Combo Juice" smoothies—a fun way to explore math and money concepts, support healthy eating, and develop self-help skills.   
But even when we plan fun activities, her world is so different without going to school, without lessons, and without playdates. All her interactions are virtual and on screens except for those that happen in our house. Her dynamic teacher has been replaced with educational games recommended by the school.  Her playdates are virtual. She spends a lot of time reading books, drawing, and acting out stories. She needs lots of hugs and cuddles as she processes the change."