To Early Childhood Educators in Charlottesville, VA, and Everywhere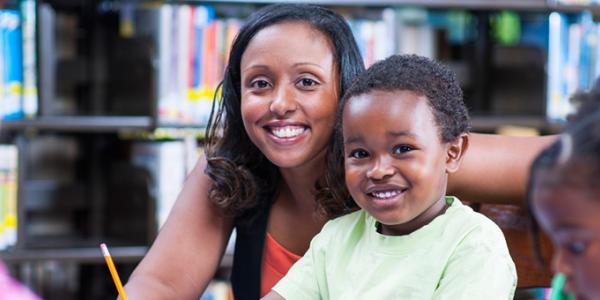 You are heroes, and not only to us. Nearly 90 percent of American voters say you are important members of your community, on par with firefighters and nurses. And like members of those professions, you are responsible for healing, for caring, and for keeping those you serve safe and healthy.
So we see you, hugging a worried child, answering her difficult questions, welcoming his family. We support you, and the critical role you play in creating the safe spaces where young children can learn and thrive. Every day, we know you are living out our profession's core values of inclusivity and diversity, and our shared commitment to honoring and valuing each person's humanity. You never forget that our Code of Ethical Conduct requires us to respect the dignity, worth, and uniqueness of each individual; respect the diversity in children, families, and colleagues; and recognize that children are best understood and supported in the context of family, culture, community, and society.
Let us be clear: there is no place for hatred. Not in our classrooms, and not in our homes. Not in our streets, and not in our communities. Not in our words, and not in our hearts.
Yet our children and their families may be feeling the impact of hate-fueled events and conversations around them. And that means that you are being called to respond with tools and practices that acknowledge and address the impact of their stress, fear, and trauma.
As the largest professional membership organization for the early childhood field, the National Association for the Education of Young Children (NAEYC) is committed to bringing resources to each of you that support your heroic efforts:
Young children and their families are looking to you. We have a history of leaning in and confronting barriers of prejudice, misinformation, and bias in the name of the children and families we serve. Let's use our voices to drive toward action and assert that hatred, racism, xenophobia, and bias, both explicit and implicit, have no place in our early learning classrooms, communities, and country. Together we will tackle head-on the issues that prevent us from fulfilling our shared mission and vision to ensure that all children have equitable access to high-quality, developmentally appropriate early childhood education. We stand with Charlottesville, and we stand with you.
Onward,
Rhian Evans Allvin
Rhian Evans Allvin
Rhian Evans Allvin is the chief executive officer of NAEYC. She is responsible for guiding the strategic direction of the organization as well as overseeing daily operations. Before joining NAEYC, Evans Allvin was a guiding force in Arizona's early childhood movement for more than 15 years, including serving as CEO of Arizona's First Things First.