Building a System to Support Family Engagement
Karen Nemeth, Derry Koralek, Kelly Ramsey
One day, over lunch, Mr. Dan learned that he wasn't the only teacher creating a newsletter to send home to families. As he was discussing all the work it took to set up and write his newsletter, the nurse chimed in to say she also sent out a printed update for families. Then, the family worker commented she didn't realize the families were getting so many papers and she wondered who was doing all the translations. They all agreed they weren't sure how many families read all these papers anyway!
This kind of conversation happens in many programs. It brings attention to the many pieces of the family engagement picture that may take place in one program. There are several ways that these hardworking staff members could cooperate to make their jobs easier and more effective.
Many early childhood teachers and program staff collaborate to work smarter rather than harder. They might combine their information into one user-friendly newsletter. They might use free translation services by partnering with their school district or a community agency. And they might improve family responses by exploring simpler ways to communicate key information.  
By focusing on the two-way flow of information, staff and families can combine their strengths to nurture and educate each young child.
Building great relationships with families is an important part of every early childhood educator's job, and participating in their child's education is an important part of every family's job. Successful family engagement approaches make this work part of a coordinated school- or program-wide system. In our new book, Families and Educators Together, we include numerous, real-life examples and policies that serve as a user-friendly guide to creating a family engagement system. Here are the steps you can take to build a family engagement system in your program: 
Establish school-wide goals and objectives.  Use them to guide planning and implementation and to ensure all staff, families, and volunteers have a shared understanding of how things should go.
Identify a team or point person. This individual will coordinate, innovate, and support efficient and effective collaboration around family engagement.
Determine how to invite families to share information. Use their input to get to know them, gain insights into what materials and communication methods meet their needs, and build reciprocal relationships that help you work together to support the children.
Create a list of all families and ways you will reach out to them. Start with a list of all families in your program and identify ways you will communicate with them. Many programs describe their family engagement plan with a list of activities even though not all families will participate. If you list each family with a method to reach them, you can ensure no one falls through the cracks.
Offer a variety of formats and strategies for exchanging information. Ask each family to indicate their communication preferences. Plan ways to help staff and families get to know each other such as finding interpreters and translation services, establishing peer support groups, and planning informal get togethers.
Ensure two-way communication with families. This tells families that teachers and staff are just as interested in hearing from them as they are in sending information home. Address communication challenges (such as language barriers or access to technology if communication is digital). Make sure the program environment supports families and staff.
Keep conversations among staff and families open and ongoing. Discuss and clarify wording, questions, and expectations. This reduces the occurrence of potentially offensive or embarrassing experiences.  
Explain emergency preparedness policies and procedures. Use words, illustrations, or videos to ensure all families understand how the program will keep children safe. 
Track frequency and quantity of communications with families. Identify ways to reduce, recycle, combine, and streamline communication. Reflect and review data on the strengths of the communication plan and identify and address areas in need of improvement.
Hold regular family-teacher conferences. Offer conferences at times and places that are comfortable for both families and staff.
Connect home and program. Establish ways to exchange information that supports both teaching and learning.
Partner with the community. Get to know individuals, agencies, and services that support children and families. For example, the public library might offer story times in different languages for children or job search assistance for adults. This builds important connections as families find support in the community and organizations learn more about your program.
The overall goal of a family engagement system is to reach individual families in ways that support positive outcomes for young children. By focusing on the two-way flow of information, staff and families can combine their strengths to nurture and educate each young child. A thoughtful and comprehensive plan for family communication enables trusting relationships to grow. With careful planning and support, every educator can experience success and every family can participate in their own way.
---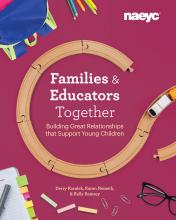 This blog is adapted from Families and Educators Together: Building Great Relationships that Support Young Children.  Packed with strategies, resources, and examples from early childhood programs, this book illustrates numerous ways to engage families in your early childhood community so that together, families + educators = thriving children.  This book is available in print and e-book format, learn more.
Karen Nemeth
Karen Nemeth, EdM, is an author, speaker, and consultant on early childhood language development at Language Castle LLC. She is the author of Basics of Supporting Dual Language Learners: An Introduction for Educators of Children From Birth Through Age 8. [email protected]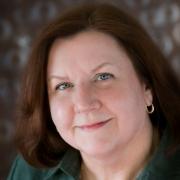 Derry Koralek
Derry Koralek is president of DGK & Company, providing early childhood educational consulting to a variety of clients, including teachers and family child care providers. Previously, she served as editor in chief of Young Children and Teaching Young Children and also as Chief Publishing Officer at NAEYC.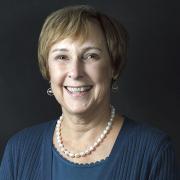 Kelly Ramsey
Kelly Ramsey, M.S., is a family advocate, leader and consultant at Developing People, Inc. She is a mentor-coach for early childhood programs working towards creating innovative programs for families and children. [email protected]