Families and Educators Together: Building Great Relationships that Support Young Children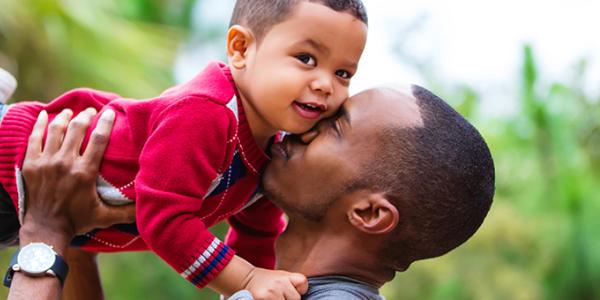 Derry Koralek Karen Nemeth Kelly Ramsey
About the Book

Home–school relationships have always been a cornerstone of children's success and well-being. But cultivating positive, supportive partnerships between educators and families is an ongoing process, one that requires reciprocal respect and communication to grow. Use the practical information and ideas in this book to develop and embed a culture of family engagement in all aspects of your early childhood program, from curriculum planning to addressing children's individual needs, by
Creating a welcoming environment for families

Providing many ways for families to engage in the program and their children's learning

Ensuring two-way communication and addressing communication challenges

Building on learning opportunities families already provide at home

Supporting diverse home languages and cultures 

Collaborating on community-wide efforts
Packed with strategies, resources, and examples from early childhood programs, this book illustrates numerous ways to engage families in your early childhood community so that together, families + educators = thriving children.
This section includes sample content from inside the book (PDF).

Chapter One: Understanding Family Engagement

Learn the Six Principles of Family Engagement
Define What a Family Is
Replace Parent Involvement with Family Engagement
Build Strong Relationships Between Families and Educators
Get to Know Your Community
Learn About the Sources of Support for Family Engagement
Learn About Standards and Requirements for Family Engagement
Reflection Questions

Chapter Two: The Role of Teachers in a Comprehensive Family Engagement Approach

Participate in Professional Development
Contribute to Program-Wide Support for Families
Reflection Questions

Chapter Three: Family Engagement in Action

Get Started: First Steps to Engage a Family
Keep the Engagement Going
Use Continuity of Care
Be Patient and Persistent
Count Men In
Create a Family Space
Offer Variety So There Is Something for Everyone
Engage Families as Decision Makers
Collaborate on Community-Wide Efforts
Reflection Questions

Chapter Four: Communicating with Families

Establish Goals and Objectives
Determine How to Invite and Use Information Shared by Families
Choose Family Communication Formats and Strategies
Plan Ways to Support Diverse Families
Ensure Family-Teacher Communications are Reciprocal
Address Communication Challenges
Explain Emergency Preparedness Policies and Procedures
Track Frequency and Quantity of Communications with Families
Schedule Periodic Evaluations
Hold Successful Family-Teacher Conferences
Reflection Questions

Chapter Five: Connecting Home and Program Teaching and Learning

Use Connections to Support Everyone
Share Suggested Home Practices with Families
Provide Activities Families Can Do at Home with Their Children
Reflection Questions

Chapter Six: Partnering with the Community

Build Relationships with Elementary Schools
Collaborate with Community Groups
Encourage Families to Be Advocates
Form a Program Diversity Team
Before You Go
Reflection Questions

Family Engagement Resources
References
Acknowledgments
About the Authors
Product Code: 1139
ISBN: 978-1-938113-45-1
Publish Date: 2019
Online Articles

Blog

Discussion Threads

Looking for more resources on Family Engagement? Visit our topic page to browse our collection of articles on the topic.

Derry Koralek
Derry Koralek is president of DGK & Company, providing early childhood educational consulting to a variety of clients, including teachers and family child care providers. Previously, she served as editor in chief of Young Children and Teaching Young Children and also as Chief Publishing Officer at NAEYC.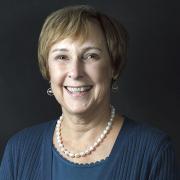 Karen Nemeth
Karen Nemeth, EdM, is an author, speaker, and consultant on early childhood language development at Language Castle LLC. She is the author of Basics of Supporting Dual Language Learners: An Introduction for Educators of Children From Birth Through Age 8. Karen@languagecastle.com
Kelly Ramsey
Kelly Ramsey, M.S., is a family advocate, leader and consultant at Developing People, Inc. She is a mentor-coach for early childhood programs working towards creating innovative programs for families and children. kelly@developpeople.org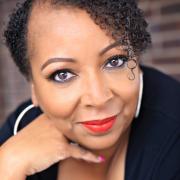 Reviews
The title says it all! For everyone who works with young children, this essential book is easy to read and well researched, and it includes many family engagement stories that connect that research to real-life experiences. The practical strategies emphasize how children's learning is enhanced when families are engaged and involved in the process. 
—Barbara Kaiser, Consultant, Trainer, and Co-author of Challenging Behavior in Young Children 
This is an important book for teachers, coaches, program leaders, family educators, and anyone who wants to build culturally responsive relationships with families. The strategies, resources, and examples of effective family engagement in this book are based on current research and theories on how to build mutual, respectful family partnerships. 
—Debbie LeeKeenan, Early Childhood Consultant and Co-author of From Survive to Thrive and Leading Anti-Bias Early Childhood Programs 
This valuable resource is a compelling call to action for a strengths-based approach to partnering with families. With examples of effective practice, reflection questions, family engagement stories, and other tools and information, this resource is useful for educators and teacher preparation programs to support a family-strengthening framework for partnering with families. 
—Jamilah R. Jor'dan, PhD, Interim Dean, College of Education and Professor, Department of Early Childhood and Bilingual Education, Chicago State University 
What is most useful about this book is its accessible blending of child development theory with practical, everyday examples of practice with children and families. It illustrates what respectful, reciprocal relationships between families and staff really look like when done well.
—Valora Washington, Chief Executive Officer, Council for Professional Recognition
This team of accomplished early childhood educators captures the true essence of family engagement, complete with strategies and tools to partner with families. The family engagement stories illustrate creative ways programs work with families and communities. Reflection questions at the end of each chapter propel educators deeper into each topic, making this book a rich resource.
—Linda Gillespie, Family and Infant Development Specialist
Throughout this insightful book, there is a continual thread of building on family strengths and understanding a family's needs and hopes for their child. It describes how respectful, reciprocal relationships can be established with families to positively impact the development of young children. The authors describe many meaningful and effective ways to engage new families, encourage multigenerational participation, and keep the relationship growing. 
—Rebecca Isbell, Early Childhood Consultant, Author, and Professor Emerita, Department of Early Childhood Education, East Tennessee State University