Black History and Early Childhood Education: Five Resources to Explore for Black History Month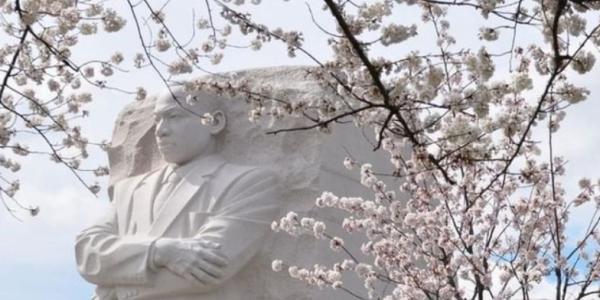 These resources focus on several distinct aspects of Black history and early childhood education. They include overviews of a pioneer African American early childhood teacher and of an African American scholar; an article that speaks to how and why knowing the Black community's history can help us design more responsive programs; a teacher's self-reflection on how to navigate difficult historic topics with young children; a teacher's exploration with children of the meaning of the color Black; and reflections from educators in Oklahoma who are learning about the Tulsa Race Massacre. Each of these resources explores equity in early education with a specific focus on Black history. 
Our Proud Heritage: The Significant Contributions of Two African American Women 

Too often neglected in the history of early childhood education are the stories of women teachers and especially African American women teachers. Find out more about Betsey Stockton, a pioneer early childhood teacher and an African American freedwoman living in the 19th century. Stockton traveled extensively, establishing schools for Hawaiian children and adults on Maui, preschools for African American children in Philadelphia, Pennsylvania, and preschools for Aboriginal children in Canada. After settling in Princeton, New Jersey, she organized and taught in schools for African American children for 30 years, until her death in 1865. Her story shows how one teacher engaged with new approaches to teaching young children and positively impacted the lives of hundreds of children and their families over several generations.
Learn about the foundational research of Mamie Phipps Clark, an African American scholar in the 20th century. While child development texts and courses often feature White theorists such as Piaget and Vygotsky, the field of early learning should know about the significant contributions of Clark. Clark had a remarkable career of over 40 years as a scholar, an early childhood educator, a humanitarian, and a philanthropist in Washington, DC, and New York City.  She was a pioneer researcher in her own right who worked determinedly for generations of children and women, preparing the way for school integration in the United States. Most significantly, she was the originator of and a collaborator with her research partner and husband, Kenneth Bancroft Clark, on the renowned 1930s and 1940s doll studies. These were indispensable to the landmark Supreme Court decision in Brown v. Board of Education that outlawed segregation in US public schools. 
Barbara T. Bowman's article emphasizes respecting the perspectives and experiences of the Black community while also providing opportunities for change. This article focuses on people of African descent and speaks to how and why knowing their history can shed light on their current practices and help us design more responsive programs. Many aspects of this article may also speak to other marginalized groups. That is because understanding the historical context of racism and the Black response is relevant to all communities of color in the United States. 
Educator Nadia Jabloneta shares how she navigated and reflected on a difficult conversation with young children while reading and discussing a book about segregation and Martin Luther King Jr. "As I reflected on our conversation later that day, I felt unsure about what I said and the role I should have played in this discussion. Had I given the children too little information? Too much? . . . After our initial conversation about segregation, we embarked on a seven-month journey learning about important 'Peace Heroes' in our world and what our role could be in making this world a better place. Several weeks in, I realized that our investigation was about so much more. The children had big questions. They wanted to have real conversations and understand why things happen in our world. They asked about life, death, fairness, skin color, and race." 
As the leader and head teacher of her own home-based early childhood education center and a veteran teacher inquirer, Patricia Sullivan describes a narrative inquiry project that emerged from a seemingly routine moment involving feeding animals in the yard. During this moment, a child expressed that a crow is a bad bird "because it's black." Sullivan discusses the Jim Crow era and representations of race and the color black in literature and media. She also shares children's initial perceptions and how those transformed as they engaged deeply in their inquiry about color and crows. Her article showcases how teachers might begin talking about race and color by appreciating and connecting with some of the wonderful things in this world that come in the color Black. 
Despite being considered by many as the worst single incident of racial violence in our history, the Tulsa Race Massacre has until recently been unknown to most US citizens. It has rarely been taught, even in Tulsa's schools. Yet the community trauma of the event—the excoriating legacy of homes, businesses, wealth, and lives lost—has lasted for a century. In this feature, Chris Amirault, school director of Tulsa Educare MacArthur in Tulsa, Oklahoma, shares the work he and his staff are doing to address racism and bias. Together, they share how an early education program can begin to address systemic inequity—learning about the history and systems of racial injustice in the US, developing facilitation and conflict resolution skills, and establishing a shared mindset of rigor, tolerance, honesty, and brave confrontation. 
---
Additional Resources 

"Advancing Equity in Early Childhood Education", position statement, 2019, NAEYC. 
 Advancing Equity and Embracing Diversity in Early Childhood Education: Elevating Voices and Actions, 2021, NAEYC.