Integración de la enseñanza diestra con los medios educativos que les encantan a los niños
Jeanne R. Paratore, Lisa M. O'Brien
Observe cómo la Sra. Poulin y sus hijos de primer grado juegan el juego en línea, Wild Kratt's Aviva's Powersuit Maker, como parte de su estudio de adaptaciones animales.
---
La transcripción en español puede leerse aquí.
¿Qué pudieron notar mientras observaron a los niños? Pude observar que los niños estaban alegres durante todo el tiempo que jugaron: sonreían y estaban impacientes por compartir sus ideas y razonamientos acerca de cuáles adaptaciones de animales (p. ej., guepardo o pato del Labrador) utilizarían para crear un poderoso traje para una aventura con los Kratt. Estas observaciones me recordaron la importancia de incluir la enseñanza en experiencias familiares y divertidas.
Sin embargo, es probable que el juego en solitario no sea suficiente para garantizar el aprendizaje. ¿También se dieron cuenta de los estilos que la maestra Poulin utilizó con destreza para guiar a los niños al tomar decisiones razonadas acerca de cuáles adaptaciones de animales usarían? Ejemplificó su proceso de toma de decisiones y utilizó preguntas perfectamente planteadas para ayudar a los niños a razonar y explicar sus opciones. Estos son pasos importantes en el proceso de aprendizaje, que muchos niños quizá no podrían iniciar sin la hábil guía de un maestro.
Algunas investigaciones indican que, cuando integramos la enseñanza diestra con medios educativos apropiados para el desarrollo y de gran calidad, los niños obtienen más experiencia en:
habilidades y conductas tempranas cognitivas y socioemocionales, y en cuanto a alfabetización y matemáticas;
imaginación, creatividad y resolución de problemas.
Pero lo más importante es que estas experiencias de aprendizaje temprano están relacionadas con el rendimiento académico diez años después.
Los maestros de preescolar que integran significativamente medios educativos de gran calidad en su plan de estudios utilizan preguntas como estas para ayudarles a elegir recursos.
¿El juego, video, libro electrónico, página web o aplicación transmiten información valiosa acerca de un tema importante?

Muchos recursos tienen buena información, pero podría no ser importante para ayudar a entender un tema central. A medida que se reúnen medios educativos para una unidad de estudio, hay que asegurarse de que la información transmitida se relacione con los objetivos de aprendizaje específicos.

¿El juego, video, libro electrónico, página web o aplicación tienen características que podrían distraer o confundir a los niños y disminuir su atención o comprensión de las ideas importantes?

Como maestro, debe revisar exhaustivamente el recurso y cerciorarse de que brinde información adecuada. Por ejemplo, en una unidad sobre murciélagos, un juego o video que muestra a estos animales atacando personas no sirve, porque, en la vida real, eso no sucede. Por lo tanto, la imagen podría dar lugar a confusión o un malentendido. Evite información imprecisa o confusa.
Evalúe la información "en torno" al recurso. Por ejemplo, ¿hay mensajes emergentes, enlaces, sonido u otras características que podrían distraer a los niños? Si fuera así, ¿hay maneras de reducir al mínimo las distracciones (poner en silencio los sonidos o bloquear las ventanas emergentes)?

¿Qué tipo de acciones en la enseñanza ayudarán a los niños a aprender información importante cuando utilizan el recurso? Por ejemplo, podría:

Enseñar previamente vocabulario para favorecer la comprensión.
Poner en silencio un juego digital para disminuir o evitar distracciones.
Pausar juegos o videos en momentos estratégicos para que los niños describan su estrategia de resolución de resolución de problemas y razonamiento, y ayudarles a formar el hábito de hacer elecciones y tomar decisiones fundamentadas.
Asignar compañeros para realizar juntos una tarea y contribuir al razonamiento colaborativo y la resolución de problemas.
Cuando los maestros integran medios educativos de gran calidad como parte de su enseñanza, es probable que los niños se involucren y motiven, y estén en proceso de desarrollar importantes conocimientos sobre el mundo.
---
Recursos
Para ver planes de lecciones y videos que inspiren a los niños a pensar y actuar como científicos, visite Consejos de enseñanza para medios educativos en PBS LearningMedia creado por Boston University School of Education.
Puede observarse a una maestro utilizando un video informativo con niños., visite En Ver juntos para profundizar los conocimientos de conceptos | Adaptaciones de animales
Puede observarse a una maestra jugando de manera digital con niños, visite En Jugar juntos para ampliar los conocimientos de conceptos|Adaptaciones de animales
Aprenda a integrar estrategias de enseñanza inspiradoras en sus rutinas cotidianas con cursos de desarrollo profesional de la colección especial de PBS TeacherLine para educadores de la primera infancia.
Los recursos presentados en este blog se elaboraron como parte de Corporation for Public Broadcasting (CPB) y PBS Ready To Learn Initiative con financiamiento del Departamento de Educación. Ready To Learn es un programa federal que contribuye al desarrollo de medios educativos innovadores para la televisión y digitales dirigidos a preescolares y alumnos de los primeros años de primaria, así como sus familias.
---
La traducción de este documento ha sido elaborado en el marco de un acuerdo cooperativo (PR/Award no. U295A150003, CFDA Nº 84.295A) del Departamento de Educación de Estados Unidos. No obstante, este contenido no representa necesariamente la política del Departamento de Educación, y usted no debe asumir el aval por parte del Gobierno Federal.
Jeanne R. Paratore
Jeanne R. Paratore, EdD, is professor emerita of literacy education at Boston University. She has published widely on issues of classroom literacy instruction, family literacy, and integration of high-quality educational media with high-quality literacy instruction. She is one of only 100 worldwide elected members of the Reading Hall of Fame.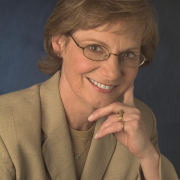 Lisa M. O'Brien
Lisa M. O'Brien, EdD, is assistant professor of reading and language education at Merrimack College, Andover, MA. Her work is focused on providing all children equitable opportunities to learn, and in particular on effective and engaging integration of technology in early childhood and elementary classrooms.