Lancet Series: Unlocking Potential in Early Childhood Development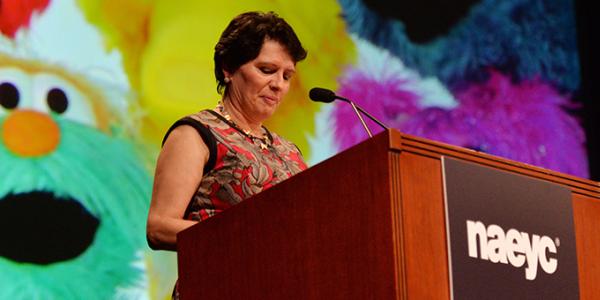 Abbie Raikes, Hirokazu Yoshikawa
As Washington, DC's heat and humidity begin to fade and the leaves start to fall, government officials and civil society representatives from around the world gather for the 2016 Annual Meetings of the International Monetary Fund and the World Bank Group. For 70 years, this meeting has provided a platform for discussions about the world economy. This year those conversations include what we as early childhood professionals have long known—evidence that young children are the best economic investment that any parent, community, or government can make. The Human Capital Summit: Investing in the Early Years for Growth and Productivity will make the case for investing in the early years. This global conversation on early childhood development is further fueled by today's release of the Lancet Early Childhood Development Series: Advancing Early Childhood Development: From Science to Scale. NAEYC is excited to bring you a glimpse of the insightful research presented in the Series, written by leading global experts and members of the Society for Research in Child Development. By connecting practice, policy, and research we as a society can ensure all young children thrive and learn in a society dedicated to ensuring they reach their full potential.
— Stephanie Olmore, Senior Director, Global Engagement, NAEYC
The last decade has ushered in tremendous economic growth in many parts of the world, lifting families out of poverty both in the United States and elsewhere. Science on the importance of child development continues to grow, helping to make the case for increased investments in young children and helping parents focus on the activities that help children the most, leading to promising declines in the gap between high-income and low-income children in the United States.
But these gains are not equally distributed. With this new sense of optimism about our ability to effect change for young children, it is now time to turn our attention to the majority of the world's children, who are born and raised in low- and middle-income countries. As outlined in a new series of articles on early childhood development just released by the Lancet, a stunning 43 percent of these children are at risk for poor developmental outcomes due to poverty, inadequate caregiving, poor nutrition, and health status. That translates into hundreds of millions of children a year who are not able to play, grow, and learn in ways that will unlock their developmental potential. As outlined in the Lancet series, these children begin life facing inequity, with mothers who may have experienced undernutrition themselves. The children may not have had the opportunity to attend high-quality schools and may have had limited access to health care and good nutrition.
The good news is that we now have the knowledge to intervene effectively on behalf of these children. As the Lancet series states, by implementing high-quality programs that integrate health, nutrition, and stimulating, supportive caregiving, we have the potential to significantly improve the odds facing the world's children. The need to engage in questions of how best to support children globally is more relevant every day, given the large numbers of children who come to the United States as refugees or immigrants, and the growing interdependence between all countries in the wake of climate change, regional conflicts, and terrorism. As well, the United Nations recently has begun implementation of the 2015–2030 Sustainable Development Goals, which include a focus on children throughout the 17 Goals , signaling the commitment of the world's policy makers to support early childhood development. World Bank President Jim Yong Kim recently stated his intention to hold countries accountable for reducing stunting, referring to children with poor growth due to malnutrition, a lack of stimulation, and toxic environments. As important as that single indicator is, much more action is needed to move toward full implementation of programs that integrate health, nutrition, and stimulation—the necessary combination for young children's development.
In particular, research shows strong new evidence of added positive impacts gained from integrating a focus on nurturing care—on the part of parents, of course, but also of caregivers, teachers, home visitors, and community health workers. For example, when families receive integrated parenting support in basic health, nutrition, and antenatal and postnatal care, impacts on children's learning and development are more robustly positive. Likewise, when teachers and caregivers learn to incorporate nurturing approaches to support learning and families, early childhood development programs are strengthened. Finally, social protection policies—those that provide poverty reduction and income support—are strengthened when they incorporate strengthening families and parenting.
The United States has years of experience in the design and implementation of programs and policies that are now leading to positive changes on behalf of young children. With this foundation, we can apply this wealth of knowledge to children globally. Conversely, the United States has much to learn from innovations in parenting, poverty reduction, education, and integrating care from low- and middle-income countries as well as other OECD (Organization for Economic Cooperation and Development) nations. Through partnerships between policy makers, practitioners, researchers, and advocates, together we can make a difference in the lives of millions of children.
Click here for more information or to view the Lancet event.
Abbie Raikes
Abbie Raikes is the Director of Global Early Childhood Development at the Department of Health Promotion and Behavior.
Hirokazu Yoshikawa
Hirokazu Yoshikawa is the Co-Director of the Global TIES for Children Center at NYU.