Dr. J.D. Andrews
1931–2016
Few individuals have had a greater impact on NAEYC than Dr. J.D. Andrews. This post highlights some of J.D.'s many contributions that continue to benefit millions of young children, families, and early childhood professionals. We also invite those who remember J.D. to share their reflections in the comments below.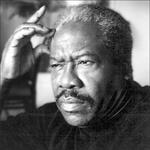 J.D. Andrews passed away on December 21, 2016, after an extended illness. One of the early childhood field's great visionaries, JD began advising NAEYC on its Annual Conference in the late 1960s. He joined NAEYC's staff in the early 1970s and served as chief operations officer with Dr. Marilyn M. Smith, who was then executive director, for nearly three decades. During JD's tenure, NAEYC's Annual Conference became one of the world's largest educational gatherings. His vision led to the establishment of NAEYC Accreditation of Early Learning Programs, a process that provides a framework for high quality in early childhood programs and centers, spanning child care and early education, full-day and part-day programs. Under the leadership of JD and Marilyn, the association grew from approximately 20,000 members in the early 1970s to 103,000 members when they left the staff in 1998.
In addition to his momentous work with NAEYC, JD worked closely with the Head Start community and was involved with training efforts when the program was first launched in 1965. He helped found the Council for Professional Recognition—NAEYC's sister organization—in 1985 and served as its president for many years. Nearly 300,000 early educators, many of them Head Start teachers, received their Child Development Associate (CDA) Credential during his tenure.
J.D. Andrews served on numerous corporate boards and was a trusted leader in the Greater Washington Society of Association Executives, Professional Convention Management Association, and the National Coalition of Black Meeting Planners. He was a mentor to numerous association executives and meeting planners, and an advisor to multiple cities as they built new convention centers.
In 2011, he created the JD Andrews Foundation, whose mission is to develop world-class training to help early childhood professionals work effectively with young children to prevent diabetes, obesity, and related conditions.
A celebration of JD's life will be held at NAEYC on March 18, at 2:00 pm. Memorials may be directed to the JD Andrews Foundation online, at http://www.jdafoundation.org/donate/, or mailed to J.D. Andrews Foundation, c/o Karolina Jasinska, 3151 Mt. Pleasant St., NW, Suite 107, Washington, DC 20010. See full obituary.
Barbara Willer
Barbara Willer, PhD, retired from NAEYC in 2020 after 35 years of service. She was hired by Marilyn Smith and held a variety of leadership roles throughout her tenure. Marilyn was among her closest friends and colleagues.