In Review: The 2023 NAEYC Public Policy Forum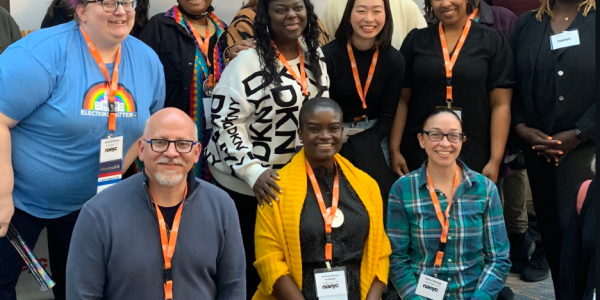 Five days + two ways to engage + 85 amazing presenters across 37 in-person and virtual sessions + seven extra on-demand sessions + tons of resources and talking points + 225 Congressional visits + 740 NAEYC members excited to connect with fellow educators and advocates, deepen their policy and advocacy knowledge, and build solidarity across states and settings = One amazing 2023 #naeycPPF!  
Check out the full agenda here and the virtual agenda here for details and read on for highlights!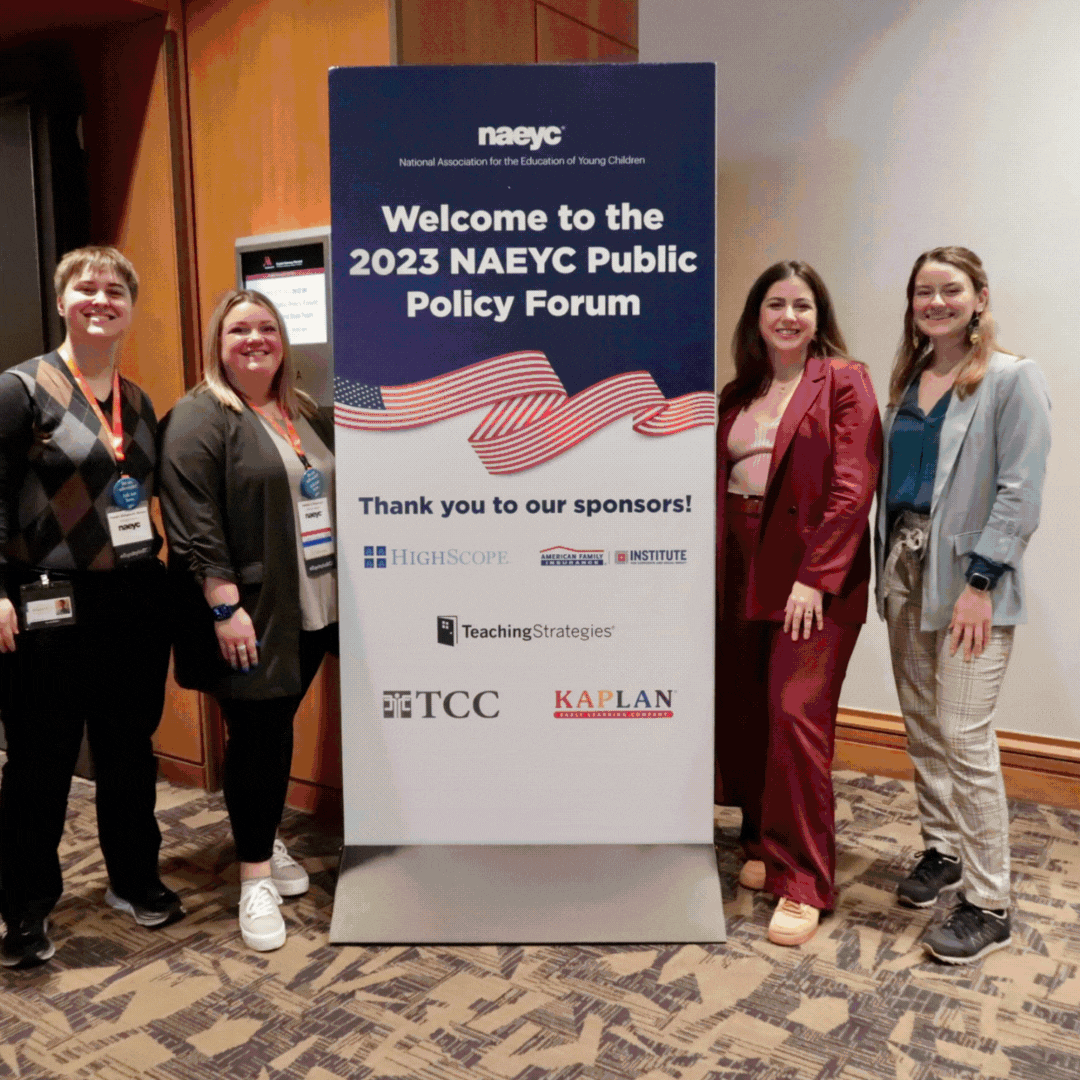 Highlights from In-Person Policy Forum 

This year marked our first return to in-person Public Policy Forum since 2020! More than 420 NAEYC members from 47 states, DC, and Puerto Rico converged on Washington DC for three days of deepening relationships, building community, and gaining skills and knowledge. Among an amazing, strong, and diverse line-up of presenters sharing their experience and expertise on a wide variety of opportunities and challenges facing our field, NAEYC was fortunate to welcome, from the Department of Health and Human Services, Assistant Secretary January Contreras and Deputy Assistant Secretary Katie Hamm, as well as Deputy Assistant Secretary Swati Adarkar from the Department of Education; along with key Congressional staffers, organizational partners, and state advocacy and educator leaders.  
More than 63% of in-person participants were first-time attendees and the energy, enthusiasm, and commitment to the work was palpable in and across state teams. One attendee shared that she had been an educator for over 30 years, but this was her first time at PPF and her first time stepping into the advocacy space. She noted afterwards, "I can't stop thinking about what an incredibly wonderful conference you created and how grateful I am to have been there. We've been moving forward in directions that feel very purposeful and I'm so glad to have a delegation and more colleagues on the journey with me."  
These are the kinds of experiences PPF is made for: both new and experienced advocates forging connections, stepping into their power, centering their voices, and turning their stories into collective action.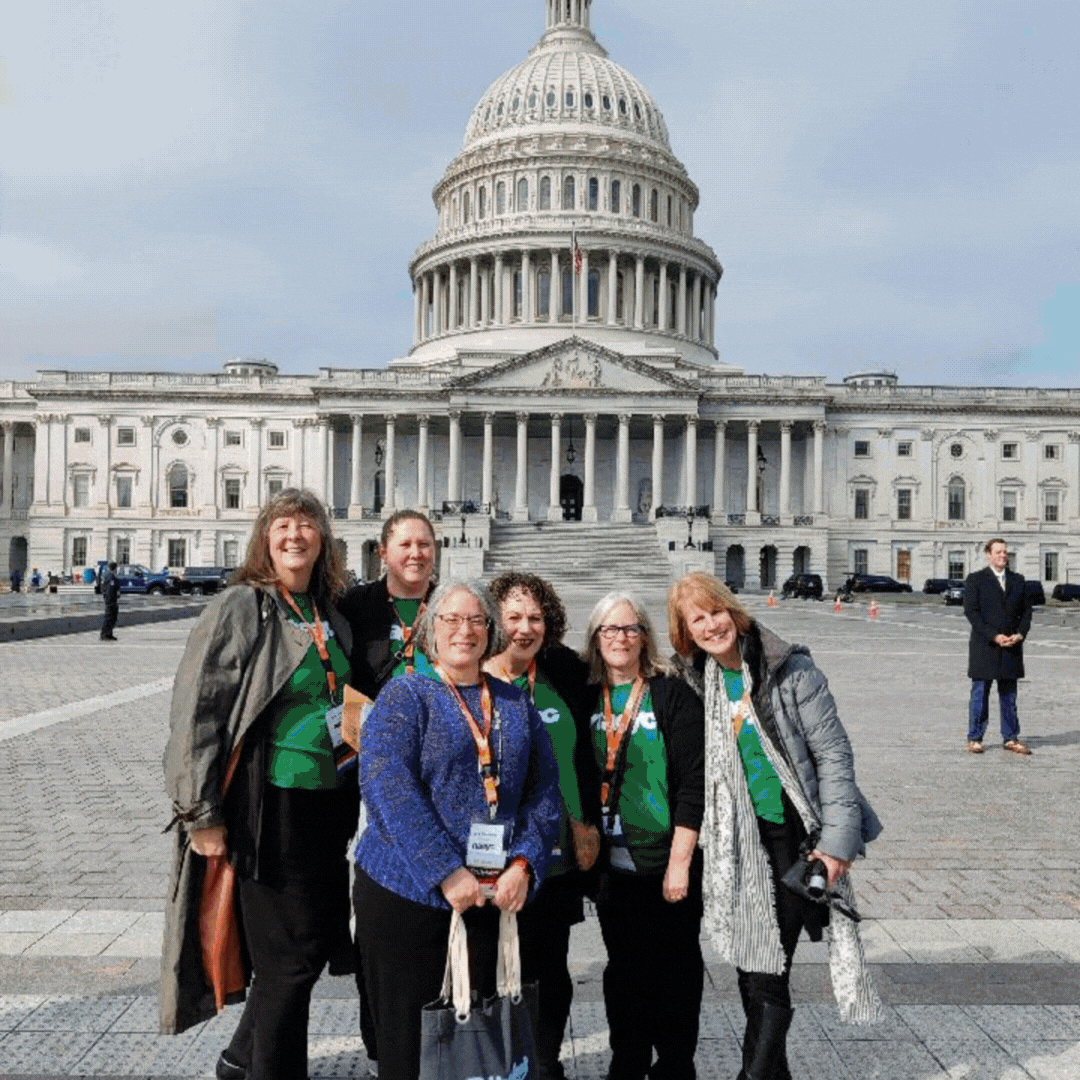 We saw firsthand how NAEYC members leveraged these stories and experience during the last day of in-person Public Policy Forum, when participants took to Capitol Hill (with #SolveChildCare cookies and an "If You Give A Family Child Care" poem!) to share data and stories; help their members understand the issues on the ground in their communities; and urge them to make the significant and sustained investments in child care and early learning that are so critically needed. State teams met with than 225 Congressional offices, many connecting directly with the Senators and Representatives themselves; supported NAEYC member Corrine Hendrickson as she testified at a U.S. House Committee on Small Business hearing; and cheered NAEYC CEO Michelle Kang and NAEYC member and Executive Director of Malaika Early Learning Center, Tamara Johnson, as they joined fellow leaders in a Care Can't Wait coalition press conference. We also had over 350 advocates at home email their Members of Congress, urging them to support significant and sustained federal funding for child care and early learning. Lastly, NAEYC previewed a video during PPF showcasing several NAEYC members and educators sharing their experiences and talking about how transformative federal funding would be for them and their programs.   
No matter how they showed up, early childhood education advocates made sure that their voices were heard!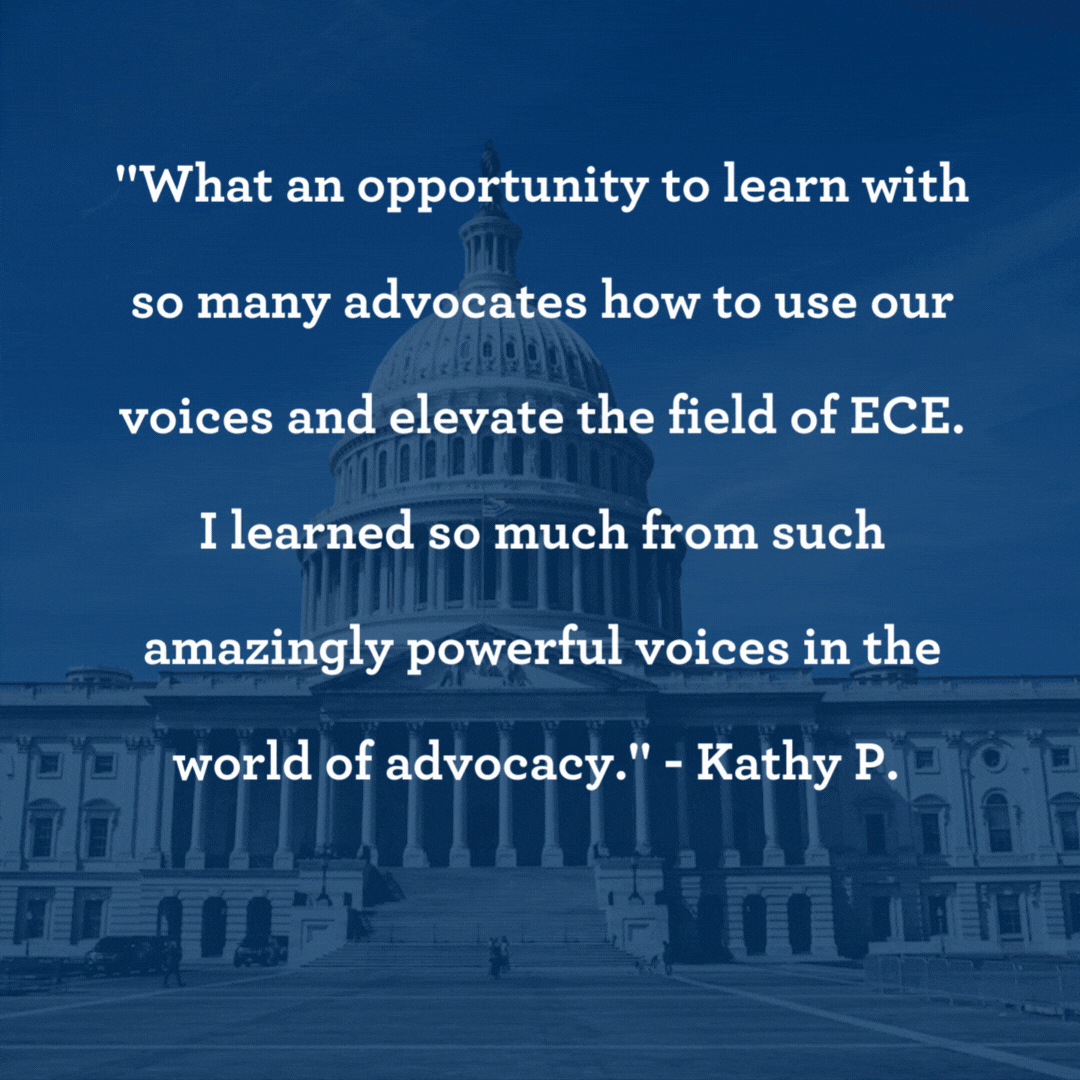 Highlights from Virtual Public Policy Forum

In order to welcome as many educators and advocates as possible to the policy forum community, including those who could not travel to DC this year, NAEYC curated two special virtual policy forum days, which kicked off on Sunday, February 12 with a welcome from Mario Cardona from the White House Domestic Policy Council. The sessions, supported by a lively chat room among participants, included a federal policy update, a deep dive into Congress' priorities, and a fantastic presentation on the federal budget and appropriations processes.  
Leaders from the National Association for Family Child Care, National Head Start Association, and Jumpstart also joined NAEYC for a great conversation about challenges and solutions for the ECE workforce, and we highlighted leaders from states including Alabama, Vermont, and Wyoming, who are taking action to support and invest in educators and their compensation. 
After in-person Policy Forum, we reconvened virtually again on Monday, March 13, with an update on the President's Budget, and focused sessions on important issues relating to infants and toddlers; family child care and preK; quality; and financing. NAEYC was joined in conversation by leaders from the Prenatal-to-3 Policy Impact Center, the Center for Early Learning Funding Equity, the FCC in PreK Project, and more, with spotlights on states including Hawaii, Nebraska, Delaware, Connecticut, and Indiana. We closed out with a feature on Oregon's comprehensive work to advance early learning, and we urge folks to join us for much more at NAEYC's 2023 Professional Learning Institute in Portland this June. (Registration is now open!)  
Thank you to all of the incredible presenters and attendees that joined us in-person and virtually. We deeply appreciate the opportunity to connect with and support so many passionate and dedicated educators and advocates. We also want to extend a special note of gratitude to our sponsors who helped make Public Policy Forum a reality.   
We're grateful for the incredible work our members do, each and every day, across all early learning settings and in all communities across the country—together, we are #NAEYCstrong! 
Check out additional highlights from the 2023 Public Policy Forum on social media using #naeycPPF!