Excerpt from Experiencing Nature With Young Children: Awakening Delight, Curiosity, and a Sense of Stewardship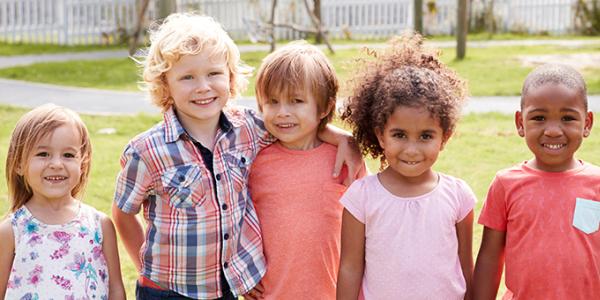 Help Children Discover the Interconnectedness of Life

We are all connected—plants, animals, and people. We need similar things, such as food, fresh air, water, and exercise, to keep us healthy, and we depend on each other in different ways. When children experience the links between themselves and the world around them—through caring for pets, tending a garden, reading stories about nature and the environment—they begin to develop a passion for helping nature thrive. Even very small children begin to understand the physical ways in which we all need one another. When their empty tummies growl, infants need adults to read their distress signals and satisfy their hunger. Toddlers depend on adults to comfort them with a hug when they fall, feel scared, or scrape an elbow. Preschoolers who help feed the goldfish in their tank in the classroom know that the fish depend on them for a daily dose of fish food.
Many young children, because they have pets at home, will also understand that baby animals need loving care to thrive. Some have heard puppies whine with lonesomeness if shut out of a bedroom at night. Use familiar experiences such as these to illustrate how very important humans are in caring for earth's vulnerable creatures. Read books that show ways in which children are kind to animals, such as Goose's Story (Cari Best) and Martha (Gennady Spirin).
Awareness of Ecology

When children learn about the relationship of living things to each other and to their environment, they are learning about ecology. To explore ecology, start with where children are, literally: What animals and plants inhabit their community? their backyards? the fish tank in the classroom? How are those creatures able to live there? Animals and plants live in varied and specialized environments. Each creature has found a special way to live comfortably and safely in its space. Here are just a few examples to explore with children; some might be close at hand, others might be visited through a book and children's imaginations.
If you turn over a rock, you might surprise a millipede that has settled there. What insects have the children in your program found living happily under a rock?
Fish, of course, need water to live. In our center, toddlers sometimes took a goldfish "out for a walk" until we bought a heavy lid for the fish tank! What do children notice about the classroom animals? What do the animals eat? How do they sleep?
Bears go into dens—which could be burrows, piles of brush, hollow trees, or rock crevices—and hibernate there all winter. Ask the children how they think this is possible.
Some birds make nests in the hollows of trees, under the eaves of a building, or even on chimney tops, as some storks do. Search online for sites that provide live video feed of active nests.
Some flowers must have sunshine to thrive, but those on the floor of a forest need shade to flourish. Saguaro cacti lift their giant arms to the sky in arid deserts; water lilies thrive only in a pond or lake. Find and identify the plants that grow in your community.
---
From Experiencing Nature With Young Children: Awakening Delight, Curiosity, and a Sense of Stewardship, by A.S. Honig. Copyright © 2015 by the National Association for the Education of Young Children.
Buy the Print Book