Infants and Toddlers at Play: Choosing the Right Stuff for Learning and Development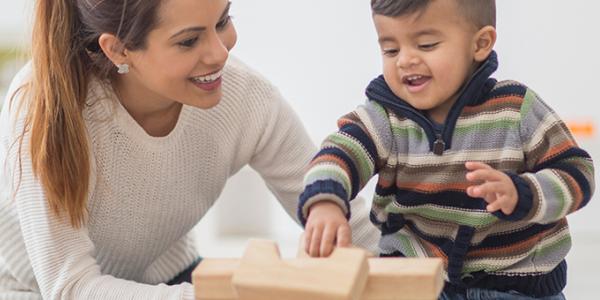 Mary Benson McMullen, Dylan Brody
About the Book

As an early childhood educator, you know how important play is for young children. You also know that selecting the right play materials to include in your program matters; there are so many options, and often your budget does not stretch to cover everything. With this book, discover ideas for both familiar and new play materials and how those materials support the cognitive, social and emotional, and physical learning and development of children from birth to age 3.
This practical, easy-to-read resource
Presents foundational information organized around the who, why, how, and what of using play materials to support very young children's learning and development

Provides suggestions for play materials and describes why they are useful for different aspects related to each learning and development domain

Includes safety considerations and tips on a range of topics, including climbing, choking hazards, and interacting with animals

Recommends more than 75 children's books that go hand-in-hand with each learning and development domain
With a thoughtful selection of appropriate play materials, you can enhance the quality of your program by creating an environment and providing experiences that enable all children to thrive.
Part 1: Essential Questions

Chapter 1: Who? Children from Birth to Age 3
Chapter 2: Why? Supporting Learning, Development, and Well-Being
Chapter 3: How? The Role of Teachers
Chapter 4: What? Curating Play Materials for Very Young Children
In Your Words

Part 2: Cognitive Learning and Development

Chapter 6: Play Materials That Facilitate My Thinking and Problem-Solving Skills
Chapter 7: Play Materials That Inspire My Approaches to Learning
In Your Words

Part 3: Social and Emotional Learning and Development

Chapter 8: Play Materials That Help Me Understand Myself and Others
Chapter 9: Play Materials That Encourage Me to Express Myself Creatively
Chapter 10: Play Materials That Connect Me to Nature and Science
In Your Words

Part 4: Physical Learning and Development

Chapter 11: Play Materials That Help Me Develop My Gross Motor Skills
Chapter 12: Play Materials That Enhance My Fine Motor Skills
Chapter 13: Play Materials That Teach Me About My Body in Space 
In Your Words

Final Thoughts
Appendix A: Highlights of Learning, Development, and Positive Well-Being
Appendix B: On the Bookshelf
References
Resources
Index
Acknowledgments 
About the Authors
Product Code: 1149
ISBN: 978-1-938113-74-1
Publish Date: 2022
Citation (in Chicago 17th ed. style): 
McMullen, M.B., & D. Brody. 2022. Infants and Toddlers at Play: Choosing the Right Stuff for Learning and Development. Washington, DC: NAEYC.
Mary Benson McMullen
Mary Benson McMullen, PhD, is professor of early childhood education at Indiana University (IU), where she has been on faculty since 1993. She received a BS from Michigan State University and earned MS and PhD degrees in child development from Florida State University. During and after her graduate education, she worked as a teacher of infants, toddlers, and preschoolers and then as an early childhood program director before accepting her position at IU. At IU, she teaches courses to preservice and in-service early childhood teaching professionals, as well as to doctoral students who plan to become early childhood teacher education scholars. She has published dozens of articles for both research and teaching journals, as well as numerous book chapters.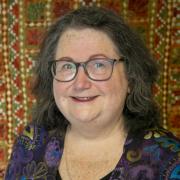 Dylan Brody
Dylan Brody (they/them), MSEd, is a doctoral student at the University of Georgia. They are currently the graduate research assistant for the Department of Educational Theory and Practice, with a focus on critical studies. Dylan began working as a full-time teacher with infants and toddlers in 2010 and fell deeply in love with the complexity of teaching young children. They worked collaboratively with a coteacher in a setting that utilizes a continuity of care model, providing Dylan the space and support needed to build intimate and meaningful connections with children and their families over the course of a three-year cycle.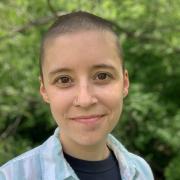 Reviews
This book is an invitation to discuss play materials as the "right stuff" for supporting whole child development and well-being. It offers developmental snapshots of the four stages of infancy, lists of suggested play materials and books appropriate for each stage, and concrete guidance on how and why to use these resources with infants and toddlers, making it the perfect guide for infant and toddler teachers and families. 
—Diane M. Horm, George Kaiser Family Foundation Endowed Chair and Director of the Early Childhood Education Institute (ECEI), University of Oklahoma-Tulsa
This is a wonderful overview of how to support children from birth to age 3 with a rich selection of developmentally appropriate play materials. Each idea invites teachers to engage the hearts and minds of young learners thoughtfully and responsively.
—Peter L. Mangione, Senior Director of Early Childhood Strategic Initiatives, WestEd
Utilize this enlightening book and you will experience much joy with children! It offers a full range of practical play strategies, unique materials, and positive outcomes most appropriate for healthy human development. Beautifully written and illustrated, this book is an extraordinary resource for anyone seeking inspiring approaches to play and nurturing happier, more well-balanced children.
—Walter F. Drew, Founder and Executive Director, Institute for Self Active Education and Dr. Drew's Toys
McMullen and Brody offer a reflective and reader-friendly array of play materials, activities, and practical suggestions for infant and toddler teachers that inspires quality interactions and teaching practices. Helpful appendices include highlights of early development, children's books that correspond to developmental interests and needs, and suggestions for further reading. This is an excellent resource for new teachers!
—Susan L. Recchia, Professor Emeritus, Early Childhood and Special Education, Teachers College, Columbia University
This thoughtfully crafted book outlines the learning that happens during play for very young children, providing readers with the perfect balance of developmental reasoning and application strategies for immediate use. I will be using this book in my trainings for infant and toddler teachers going forward. 
—Jessi Beedle, Infant/Toddler Early Childhood Education Specialist, Early Childhood Connections
McMullen and Brody offer clear-eyed explanations of the what and how of materials for supporting learning and development. Notably, they also establish why these open-ended play materials and interactions are important across all areas of development for infants, toddlers, and twos. 
—Nancy File, Professor Emerita, University of Wisconsin-Milwaukee
Buy the Print Book
Buy the E-book