Preschoolers at Play: Choosing the Right Stuff for Learning and Development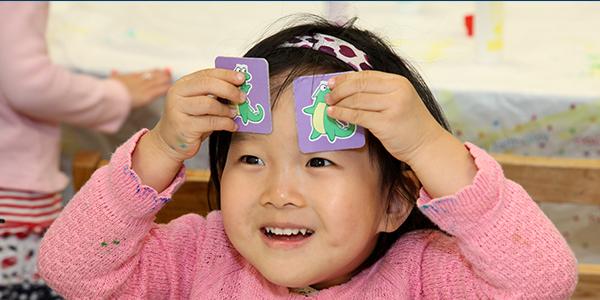 Lisa Mufson Bresson, Megan King
About the Book

The research is clear: Play is a critical part of the learning process for young children. Early childhood educators have the opportunity to deeply and meaningfully scaffold children's learning by curating and organizing the "stuff" children love to play with most. With this book, discover ideas for both familiar and new play materials and how those materials support the cognitive, social and emotional, and physical learning and development of children ages 3 to 5.
This practical, easy-to-read resource
Presents foundational information organized around the who, why, how, and what of using play materials to support preschoolers' learning and development

Provides suggestions for play materials and describes why they are useful for different aspects related to each learning and development domain

Offers activity ideas as well as examples of questions to ask and comments to make that can extend children's understanding as they engage in play 

Includes tips for developmentally appropriate ways to embed technology in children's play

Recommends more than 90 children's books that go hand-in-hand with each learning and development domain
Be inspired to take a look at your early learning setting through fresh eyes and enhance the quality of your program by providing play materials and experiences that nurture the learning, development, and well-being of each preschooler you teach.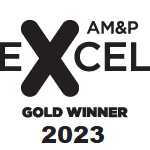 Part One: Essential Questions

Chapter 1: Who? Children from Ages 3 to 5
Chapter 2: Why? Optimizing Learning, Development, and Well-Being
Chapter 3: How? The Role of Teachers
Chapter 4: What? Play Materials for Preschoolers
Summary and Reflection

Part Two: Cognitive Learning and Development

Chapter 5: Play Materials That Support My Language and Literacy Skills
Chapter 6: Play Materials That Teach Me Mathematical Concepts
Chapter 7: Play Materials That Encourage Me to Build and Engineer
Chapter 8: Play Materials That Inspire Scientific Inquiry and Innovation
Chapter 9: Play Materials That Help Me Understand Nature
Summary and Reflection

Part Three: Social and Emotional Learning and Development

Chapter 10: Play Materials That Support My Emotional Intelligence, Relationship Building, and Cooperation Skills
Chapter 11: Play Materials That Invite My Creative Expression Through Visual Arts
Chapter 12: Play Materials That Encourage Me to Explore and Make Music
Chapter 13: Play Materials That Inspire Pretend Play and Dramatic Play
Summary and Reflection

Part Four: Physical Learning and Development

Chapter 14: Play Materials That Build My Gross Motor Skills
Chapter 16: Play Materials That Help Me Understand My Body
Chapter 17: Play Materials That Stimulate My Senses
Summary and Reflection

Final Thoughts
Appendix A: Highlights of Learning, Development, and Positive Well-Being
Appendix B: On the Bookshelf
References
Resources
Index
Acknowledgments
About the Authors 
Product Code: 1150
ISBN: 978-1-938113-76-5
Publish Date: 2022
Citation (in Chicago 17th ed. style):
Bresson, L.M., & M. King. 2022. Preschoolers at Play: Choosing the Right Stuff for Learning and Development. Washington, DC: NAEYC.
Lisa Mufson Bresson
Lisa Mufson Bresson, MEd, is an early childhood education consultant with Beyond Boundaries, LLC, and coauthor of NAEYC's bestselling book Big Questions for Young Minds: Extending Children's Thinking. She leads workshops and presentations at local, state, national, and international conferences, thriving on the connections she makes with learners— both big and little!—on a daily basis. Since 2008, she has been a contributing author to Teaching Young Children (TYC), NAEYC's magazine for preschool teachers, and serves on TYC 's advisory board. She is a former program manager for Grow NJ Kids, New Jersey's statewide Quality Rating and Improvement System for early childhood programs. Previously, Lisa taught in urban public preschool settings for over a decade.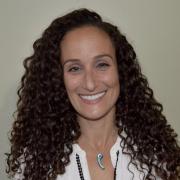 Megan King
Megan King, MEd, is a preschool teacher at Passaic Public Schools in Passaic, New Jersey. She has worked in the field of early childhood education for over 15 years. She is active in the makerspace movement and has presented on and coauthored several articles about incorporating hands-on "maker" materials in early childhood classrooms. She has written articles published in TYC and is proud to serve as one of TYC 's advisory board members. She worked with a diverse group of early childhood educators on the NAEYC/PBS Ready To Learn Content Review Advisory Board and is a past NJ Governor's Educator of the Year Award winner at the school level. Megan enjoys working with her preschoolers and experiencing the world through their eyes.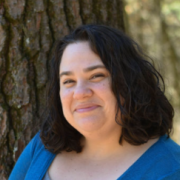 Reviews
This book should be in every preschool classroom! It is difficult to find information that is new, engaging, and proven successful in the classroom, but finally, here is a useful tool for preschool teachers. I especially love the features within each chapter that break down suggestions for play materials, tips for incorporating technology, questions to consider, and more. I am excited to implement these ideas and activities.
—Dana Pergola, Pre-K Teacher, Passaic Public Schools 
Grounded in developmentally appropriate practice, this essential and practical book supports and inspires preschool teachers and coaches to intentionally select and use play materials to foster children's engagement, creativity, and learning across all domains. Bresson and King empower us to hold on to the joy of teaching through creating and reflecting on developmentally appropriate environments, materials, and teacher–child interactions.
—Holly Seplocha, Professor Emeritus, William Paterson University, and Early Childhood Consultant and Author
Play is such an important topic, and Lisa and Megan have presented a beautifully simple approach to choosing the "right stuff" for the preschool classroom. Each chapter is filled with ideas, wonderings, and questions to reflect upon. Breaking the chapters down into domains of learning allows for working on one area of development at a time. This is the perfect addition to my bookshelf. I can't wait to share it with my staff and see how they integrate some of these suggestions in their classrooms!
—Karen Humphris, Executive Director, Passaic County Community College Child Development Center
I hope this book finds its way into the hands of all preschool teachers, coaches, and college faculty. The authors adopt a strong commitment to joy and curiosity and hold the teacher as a creative professional and essential collaborator with children. The "right stuff" it offers is everything one would need to create a vibrant early learning classroom. It opens on a strong foundation of curiosity about and in children and on how to foster joy and learning with play. What follows is a super accessible and well-organized feast of resources and activities. Of note are the questions at the end of each part that help teachers connect to their own learning and well-being. This resource is a complete package that will help any teacher embody the truth that any time becomes the right time to capitalize and build on children's curiosity.
—Katie Emerson-Hoss, Higher Education Outreach and Implementation Manager, EarlyEdU Alliance at University of Washington
What a wonderful resource! The supply lists, suggestions for how to incorporate the play materials into learning experiences, and linkages to how they support development are both useful and engaging. I cannot wait to use this book with my staff and graduate students.
—Kristen Allen, Director of Early Education, YWCA Rhode Island
This book accurately describes how planning and designing the environment to include specifically chosen play materials for preschool-age children will have a significant impact on early childhood educational practices. Well written and simply stated, this resource will be invaluable to child care professionals in their educational journey.
—Eve Robinson, Program Director, Grow NJ Kids, and Instructor/Visiting Specialist, Montclair State University
This book weaves together child development and the critical importance of play, while empowering teachers to creatively make decisions for play materials that foster children's learning. It is a fantastic resource for teachers in all stages of their career and for the coaches that support th​em.
—Kelley J. Perkins, Co-Director, Early Childhood Leadership Institute, Rowan University
Buy the Print Book
Buy the E-book